One or more missing teeth can create an unsightly gap in the mouth that many people want to repair. This can be naturally and seamlessly done with dental bridges that actually "bridge" the gap. At Cosmetic Dental Associates in Houston, the dentists construct bridges by placing 2 or more crowns on either side of the gap, also known as the anchoring teeth. One or more false teeth, which are made of porcelain, gold, alloy, or any combination of the materials, will be placed in between the crowns. Once bridges are installed, the smile is restored and the ability to speak clearly and chew properly are also restored for gorgeous results.
Dental Bridges Reviews
"Dr. Davis did a wonderful job with adjusting my bridges. I could not find a more competant dentist. I would not cosider going to anyone else. He also referred my husband to the Dental College to have his teeth worked on even though it ment losing income. Most dentists would probably not do this.Thank you Dr. Davis. "
- M. /
Demandforce /
Nov 16, 2012
"I can't say enough about just how AWESOME you ALL are!!!!!!! Thank you so much for always understanding my paralyzing fear of the dentist. Because of you all I have turned a corner and actually like going to the dentist. Thank you again."
- M.H. /
Office Visit /
Mar 17, 2016
"If you a looking for a dentist you have just found the best in Houston. I highly recommend Dr. Davis and his associates. Let me explain briefly:1. I came to Dr. Davis with incomplete work and poorly fitted bridges from a dentist of many years. I did not expect him to accept the mess I was offering. Dr. Davis accepted me without making me feel bad or foolish. Now, after much work and fittings my front teeth are totally awesome.2. On to the bad bridge on the left. Even with Dr. Davis at the helm, I expected pain because I had injury pain from the other person. THE PAIN NEVER HAPPENED, YEA ! Nicole worked magic, temps were made I left looking great plus an unexpected surprise; long before seeing Dr. Davis , my left ear felt like it had a permanent earplug, guess what, it is gone. I have had a cold and allergy attack and that feeling has not come back.Dr. Davis is a great, caring person and dentist your teeth are important to your health. If you are young or senior he cares about you, your smile and your health."
- J.A. /
Google /
Dec 22, 2014
Previous
Next
Preparing and placing a dental bridge usually takes at least 2 appointments at the dentist's office. During the first visit, the dentist will prepare the abutment teeth by filing them down to make room for the dental crowns. After the teeth are prepared, the dentist will take impressions of the teeth, which will be sent to a dental laboratory where experts will create a bridge, including the pontic and surrounding crowns for the abutment teeth. While the permanent bridge is being created, the dentist will place a temporary bridge over the patient's teeth for protection. Once the custom-made bridge is returned to the dentist's office, the dentist will remove the temporary bridge and cement the permanent bridge into place. The dentist will check and adjust the bridge to give the patient their best fit, but the patient may need to return in a few weeks to have their fit and bite re-checked.
Dental bridges can last 5 – 15 years, or longer with proper home came and regular exams and cleanings by the dentist. Patients can keep their bridges and natural teeth healthy by brushing twice a day, flossing, and using an antiseptic mouthwash daily. Patients should make annual dental exams and bi-annual dental cleanings with their dentist to ensure the bridge is clean and in good condition.
A traditional or cantilever bridge starts at $1,500 and can be over $12,000. Maryland bridge is $1,000 – $2,500. Most dental insurance carriers will cover some or part of the cost of the bridge, so the front office will consult with the patient's insurance to get a better estimate of the patient's out-of-pocket costs. The cost of the bridge will include the appointments for the impressions and fitting, plus any follow up visits needed to adjust the bite and fit.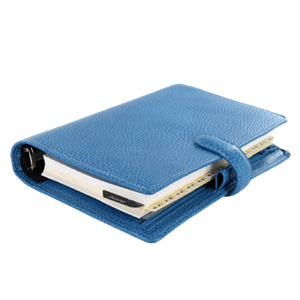 If you avoid smiling to hide a gap in your teeth, call our office to schedule a consultation and learn about dental bridges and if they are right for you. Your dentist can tell you if a dental bridge can improve the appearance of your smile and give you a healthier mouth.
Related Procedures
Related Posts