About Tooth-Colored Fillings
Old-fashioned metal fillings are a thing of the past thanks to tooth-colored fillings. Just like amalgam, or traditional fillings, the tooth-colored ones are used to restore form and function to decayed and cavity-riddled teeth. In Houston, Texas, Cosmetic Dental Associates uses this new generation of fillings to provide durability and resistance to further decay and damage with a more cosmetically appealing filler. With its natural-looking appearance, it's difficult to distinguish between the filled tooth and the rest of a patient's teeth. Tooth-colored fillings can be used for new cavities or to replace old metal fillings.
Tooth-Colored Fillings Reviews
"Was greeted - I arrived early, everyone was courteous, procedure was explained. Everything went well with minimum discomfort. Tooth was filled and no issues since Monday. Thanks "
- E. /
Demandforce /
Sep 30, 2014
"I think I started going to the dentist as soon as I got teeth. I have fillings on almost all of my teeth and now they are getting old and needing attention. Dr. Davis is so helpful at making the call when my fillings have had it. His?"
- P. /
Citysearch /
Feb 14, 2011
"Dr. Colt Riley knows how to work on teeth! My last two visits were very enjoyable and I give you 5 stars!! Thank you Dr. Spiker & Dr. Riley for taking the time to give the best dental service!"
- C.P. /
Facebook /
Mar 13, 2016
"Dr. Riley is like the Texas Hammer on cavities. I had two of them and was extremely nervous. Dr. Riley made sure I was comfortable, took very good care of me, and I didn't feel a thing! I am no longer afraid of the dentist! Dr. Riley is in my opinion the best dentist I have ever seen. Cavities - come and take it, you stand no chance.Highly recommended. Best dentist in Houston."
- D.J. /
Yelp /
May 25, 2016
"Excellent work! Great Team work between Dr. Riley and his tech. They both had great attn. to detail and went above and beyond my expectations. I am Very happy with the service. I will be back."
- D.S. /
Office Visit /
Mar 23, 2016
Previous
Next
The dentist offers patients a one-of-a-kind experience when undergoing a filling procedure. Prior to the procedure, the patient's tooth is photographed and measured to create a filling that is comfortable and matches the shade of their tooth. The filling, made of resin, is then bonded to the tooth. The procedure seeks to create a filling that perfectly fits your tooth and covers the entire area that needs protection. This procedure can cause minor pain and discomfort, so most patients will not be able to immediately return to their regular routines.
Following filling procedure, patients will need time, at least 1 – 3 hours, to allow their anesthesia to wear off before they can leave the office. Patients should be cautious in talking or chewing so they do not bite the inside of their mouth or tongue while the area is numb. The gums may also be tender or sore at the injection site, but this will subside in a day or so. The tooth or teeth will be sensitive to hot or cold liquids or food for a short time, this is normal and temporary. Should patients feel any extreme discomfort or unevenness in the tooth after the anesthesia has worn off, please call our office immediately. Patients should not expect to receive any medication or special instructions unless directed by the dentist during their consultation or after surgery.
Like other dental procedures, the cost of a tooth-colored filling is dependent upon the amount of work that needs to be done and the materials needed. The average cost for a filling typically ranges between $225 to $500 per tooth. Patients should contact their insurance company prior to visiting our office, to inquire if this procedure is covered within their policy. For those without insurance or looking to pay the cost out of pocket, payment options can be discussed during consultation.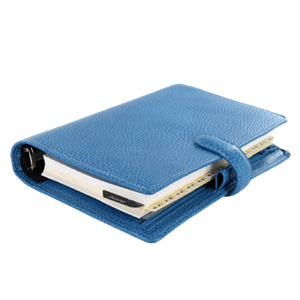 Plan Your Procedure
Procedure Recovery Location

In Office
Contact Us
Our dental office would be honored to help you achieve the smile you've been dreaming of. Our tooth-colored fillings help to maintain the overall beauty of your smile as well as ensuring that you can have comfort. Schedule an appointment to see if tooth-colored filling are the right treatment for you.
Related Procedures
Related Posts