About Oral-Conscious Sedation
Patients looking for sedation but who don't want to be bothered with needles or gas have another viable option, oral-conscious sedation. Given in pill form, the sedative is administered by Dr. Davis or Dr. Guerre of Cosmetic Dental Associates in Houston about one hour prior to a procedure. The dentists can administer anything from a mild sedative to a moderate one, depending on the patient's condition. With a moderate sedative, the patient will experience extreme drowsiness and might even fall asleep. As compared to other sedation options, oral-conscious medication can't be altered once the patient has ingested it.
Reviews
"Wonderful staff. My family and I have been going there for decades. Excellent integrity. I never worry that I am having unnecessary work done, like with other dentists I have gone to in the past."
- C.D. /
Google /
Aug 17, 2019
"I have to be honest... the dentist, by nature, is not my favorite visit. As such, I really do appreciate a place where I can experience something akin to torture for me and still leave with a smile on my face. I've been a patient of Dr.Davis' since the 90's and I still have all my teeth! Every one of the staff is very personable and I have always felt comfortable about their feedback, advice and professionalism."
- H.D. /
Google /
Feb 14, 2020
"My visit was great from the moment I arrived. Liz made feel very comfortable and was very helpful explaining options. Dr. Davis gave me a consultation about my teeth and he gave me exceptional advice. They did not push anything on me. Dr. Davis is kind in his approach. The office is beautiful and clean. I will be going back for treatments! Thank you!"
- J.N. /
Google /
Dec 04, 2021
"The best....."
- J.A. /
Google /
Dec 04, 2021
"The Best in the dental business! Kindness and care on every appointment."
- S.W. /
Google /
Nov 20, 2021
Previous
Next
Before oral-conscious sedation is given, the patient should meet with a dentist to thoroughly review the patient's medical history, current medications, and any drug allergies. If it's determined that a patient is a good candidate, the dentist will go over sedation options. If oral-conscious sedation is chosen, the pill will be taken 1 hour prior to the procedure. The pill will produce a tranquil state and the feeling will last throughout the procedure and several hours afterwards, so the patient will require an escort to drive him or her home. Since the patient is still conscious throughout the procedure, he or she should be alert enough to hear the dentist and respond to instructions. If a patient feels groggy and falls asleep, a simple shake should rouse the patient to wakefulness.
After oral-conscious sedation is taken, a patient should not drive or operate heavy machinery for 24 hours following the procedure. In some cases, the patient may remember little or nothing about the particular dental procedure, though memory will be intact for the rest of the day's events. Since a pain-reliever, such as a local anesthetic, is usually administered prior to the procedure, most patients report little or no pain or discomfort after the dental work. For the most part, oral-conscious sedatives are considered quite safe and most patients can tolerate them well with no side effects. In some instances, patients may feel nauseous or vomit after taking the sedative.
Based on the strength of the oral-conscious sedative, the price can range anywhere from $200 to $400. Depending on the patient's insurance coverage, some, if not all, of the cost can be covered. Our office can check ahead of time to see what's covered and what's not if the patient provides their insurance information.
Oral-Conscious Sedation FAQ
Is oral-conscious sedation safe?
Yes, for the majority of patients, oral-conscious sedation is generally considered safe when administered by medical professionals in a clinical setting. During your consultation with Dr. Davis or Dr. Guerre, they will review your medical history and talk to you about your concerns to ensure that oral-conscious sedation is right for you.
Does oral-conscious sedation make you go to sleep?
While some people can fall asleep with oral-conscious sedation, most patients will just feel relaxed, a little drowsy, or groggy without falling asleep. If patients do fall asleep, they can typically be easily awakened simply by shaking them gently.
How long does oral-conscious sedation take to wear off?
The effects can vary for each patient, but generally, the effects will wear off in about 4 – 8 hours.
Will I be able to drive after oral-conscious sedation?
No, both Dr. Guerre and Dr. Davis advise that you have someone drive you home after your procedure.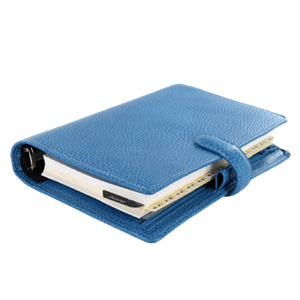 Plan Your Procedure
Procedure Recovery Location

In Office
Contact Us
When it's time to visit the dentist and you feel more than a few butterflies in your stomach, then it's the right time to call our office to schedule your consultation. Our trained professionals can discuss your concerns and answer any questions you may have about our sedation techniques.
Related Procedures