what is an Oral Cancer Exam?
Thanks to advanced technology and more thorough screenings, oral cancer can be detected more accurately and earlier than ever before. At Cosmetic Dental Associates in Houston, TX, the highly experienced dentists conduct oral cancer screenings during yearly dental exams. Utilizing advanced dental technology like the VELscope, the dentists can use the handheld device to view any abnormal cells that have developed. The device is great for early detection since the dentists can see the troublesome cells before they even develop into cancer. With early detection, patients have a much better prognosis and can lead a longer, healthier life.
Oral Cancer Exam Reviews
"Great experience! A lot of people think they only do cosmetic dentistry, but not true! I went for a regular exam and teeth cleaning. The office is beautiful and very clean. The equipment they are using looks very high-tech. They can take panoramic X-rays, and can also take HiDef pictures of your teeth and then show you a close-up picture of each of your teeth while you are still laying in the chair using a flat panel display on a swing arm. The wait time was minimal and the hand-offs from reception to dentist to hygienist were fast and smooth. The best thing so far is the staff. They are very friendly and don't seem like they are in a hurry. They take their time, are very thorough, and make an effort to slow down and explain things. Dr. Riley did my exam...he's a cool guy and made me feel comfortable. Don't feel like you HAVE to get Dr. Davis. They work together as a team and you can't go wrong with either one. I usually FEAR going to the dentist, but I really want to take care of my teeth and this place makes me feel right at home. Highly recommend!"
- S.M. /
Yelp /
Dec 14, 2016
"Dr. Colt Riley did great work and has an amazing sense of detail. Very happy with my visit and i'll definitely be back for my future dental needs."
- D.S. /
Facebook /
Mar 23, 2016
"My dental appointment was very timely. The dental hygienist took me as soon as I arrived. She did a great job of cleaning my teeth. I have been a patient of Dr. Davis for over 30 years. They are the best!"
- S.N. /
Google /
Mar 02, 2017
"Overall great experience from the cleaning to the candid direction from Dr. Riley. Thank you, sherry"
- S.M. /
Office Visit /
Aug 31, 2016
"My experience on March 17,2016 was great received a very good cleaning. Received Polite and great Customer Services as always. Thanks for caring!!!"
- D.S. /
Office Visit /
Aug 31, 2016
Previous
Next
what are the Symptoms of Oral Cancer?
While the symptoms of oral cancer can vary from patient to patient, the most common symptoms include:
Lumps or bumps, swollen areas, crusty areas, rough spots, or eroded areas inside of the mouth, on the gums, or on the lips
Red or white patches in the mouth
Numbness, pain, tenderness, and/or loss of feeling without explanation anywhere in the mouth, on the face, or the neck
Bleeding in the mouth without explanation
Sores that develop in the mouth, on the face, or neck that easily bleed and don't heal within a 2-week period
Difficulty chewing, swallowing, moving the jaw or tongue, or speaking
This is not an exhaustive list and a patient should seek medical attention as soon as possible if he or she or exhibiting any of these symptoms or any other unexplained symptoms.
how is an oral cancer exam performed?
During a comprehensive annual dental exam, the dentist will assess the health of the entire mouth, including the gums, teeth, jaw, and bones. If there are any sores, lumps, or bumps in the mouth, on the lips, face, neck, or head, the doctor can visually look at and touch them to see if they are irregular, in addition to taking X-rays. With the handheld VELscope, the dentist will use the special scope to check for abnormal tissue. The fluorescent light is sensitive to abnormal cells and will fluoresce in a unique pattern when abnormal cells are detected. The procedure is simple and doesn't require special dye and can be performed in around 2 minutes or less.
how much does an oral cancer exam cost?
An oral cancer exam is typically included in the cost of the dental exam, and on its own, it can cost between $15 and $35. Since the dental exam and the oral cancer screening are considered preventative care, insurance normally covers the cost. To confirm coverage, contact your insurance carrier prior to the exam.
Detect and treat oral cancer early
While many patients worry about the cosmetic appearance of their mouth, they might overlook the fact that oral cancer is prevalent and can be deadly without proper detection and treatment. At our dental practice, we take oral cancer very seriously and include a screening during the yearly dental exam. If you are worried about unexplained oral symptoms at any time, please do not hesitate to contact our office for an oral cancer screening.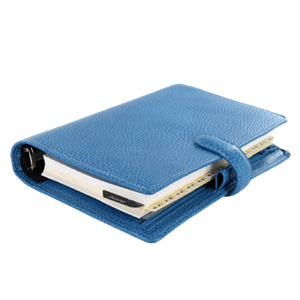 Plan Your Procedure
How Long It Takes

5 Minutes
Contact Us