What is Invisalign Treatment?
Many patients accept crooked, uneven, or generally unattractive teeth just to avoid traditional metal braces because of their visible appearance and discomfort. With the advent of Invisalign clear teeth aligners, patients no longer have to worry about the unpleasantness of metal braces, thanks to an innovative approach. Using clear, removable aligners, the system gradually and effectively straightens teeth comfortably and almost invisibly. The dentists at Cosmetic Dental Associates in Houston will tailor treatment plans for patients to achieve the best-looking results. Most patients can expect to get the teeth of their dreams in about a year.
What are the Benefits of Invisalign Orthodontics?
Choosing Invisalign clear plastic aligners to straighten your teeth at Cosmetic Dental Associates offers a number of exciting and compelling benefits, including:
A more discreet, less noticeable solution compared to traditional metal braces
Can be removed while eating, playing a musical instrument, or participating in sports
Does not impact your ability to enjoy your favorite foods and activities
Treatment can typically be completed in just one year
Requires fewer visits to the dentist compared with other treatment options
More comfortable than traditional braces
Invisalign® Orthodontics Reviews
"I love Dr Spiker an his staff, I no longer live near by, but I still wouldn't go anywhere else. Dr. Spiker has fixed a crown done wrong by another Dentist, and now I am a patient for life. I see him for everything from my cleanings to Invisalign braces, when it comes to my mouth there is no one else I would trust. "
- M. /
Demandforce /
Oct 18, 2013
"Dr. Davis and his team proposed an Invisalign program to give me the smile I wanted 40 years ago and they've never wavered in obtaining that goal. The results are already remarkable, but Spiker's vision has exceeded my expectations. It's?"
- T. /
Citysearch /
Jul 08, 2009
"What a great choice I made going to Dr. Davis for consultation and now am a believer in the Invisalign process. Dr. Davis's staff is awesome and I know I am in the best of care. I would highly recommend his practice to anyone.B. Reaves"
- Google User /
Google /
Dec 22, 2009
"Nothing but Smiles! - Dr. Davis and his team proposed an Invisalign program to give me the smile I wanted 40 years ago and they've never wavered in obtaining that goal. The results are already remarkable, but Spiker's vision has exceeded my expectations. It's been easy, painless, unintrusive and fast.Pros: True dedicated professionals with a first class facility.Cons: I took too long to find them."
- T. /
Judy's Book /
Jul 08, 2009
"Nothing but Smiles! - Dr. Davis and his team proposed an Invisalign program to give me the smile I wanted 40 years ago and they've never wavered in obtaining that goal. The results are already remarkable, but Spiker's vision has exceeded my expectations. It's been easy, painless, unintrusive and fast. The staff is efficient, courteous, punctual and the new offices are lovely. This is one of the most pleasantly satisfying decisions I've ever made; I couldn't be happier! Terry L. Loftis"
- T. /
Insiderpages /
Jul 08, 2009
Previous
Next
Who is a Candidate for Invisalign Orthodontics?
While Invisalign clear aligners are considered a safe and appropriate treatment for many people, there are some patients who may be better suited to traditional braces. Ideal candidates for Invisalign treatment are teens or adults who are in search of a discreet solution for correcting crooked or misaligned teeth, mild tooth rotation, or mild bite issues. Patients with more extensive orthodontic needs may not qualify for Invisalign. Additionally, Invisalign patients should have the discipline to wear their aligners for the required amount of time, which may be up to 22 hours per day, and to avoid misplacing or damaging their aligners. For this reason, Invisalign may not be recommended for younger children. During your initial consultation for Invisalign treatment in Houston, Dr. Davis or Dr. Guerre will perform a comprehensive evaluation to determine whether Invisalign may be right for you.
What Can I Expect With Invisalign Aligners?
To be fitted for Invisalign clear aligners, a dentist will take photos, digital x-rays, and make impressions of the patient's teeth. From these, a set of clear, plastic, customized aligners will be created to fit the patient's mouth. The aligners are part of a treatment plan that will make gradual changes and adjustments to the teeth. A patient wears the aligners for a predetermined amount of time before moving onto the next aligner. Conveniently, aligners are pain-free and easily removable, which is ideal for eating, brushing, and flossing.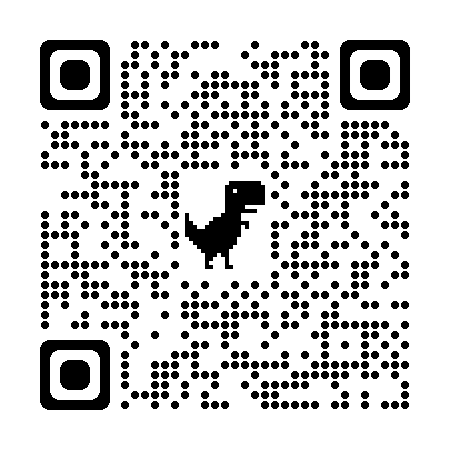 What happens after Invisalign Treatment?
A dentist will determine how long a patient needs to wear Invisalign clear aligners, depending on the starting condition of the patient's teeth. New aligners will be created about every two weeks or as needed to incrementally adjust the patient's teeth. Throughout the process, the patient will have regular checkups with the dentist to confirm the patient's progress. Most patients achieve full results in 1 – 2 years.
How much does Invisalign cost?
The price of Invisalign treatment is dependent upon the patient's condition with more severe cases costing more. For less serious cases, there's Invisalign Express treatment, which is $2,500 – $3,500. More complex cases can cost anywhere from $4,000 – $5,500. Our front office will check with the patient's insurance carrier to see if any costs will be covered under their policy.
How much does Invisalign treatment cost?
The total price of Invisalign treatment will vary from patient to patient, depending on the severity of the displacement of their teeth. After conducting an initial consultation, our experienced dentists will be able to provide you with a more in-depth treatment plan, as well as an accurate cost estimate.
Can you eat while wearing Invisalign clear aligners?
The act of chewing food can easily damage or crack your Invisalign clear aligners. It's important to always remember to take them out whenever you eat anything, even if it is just a light snack. Once you've finished eating, you should always brush your teeth and clean your Invisalign clear aligners before reinserting them into your mouth.
Is Invisalign treatment right for everyone?
In addition to not being able to treat severely misaligned teeth and/or jaws, Invisalign treatment requires a great deal of patient care and attention. If you are not committed to ensuring consistent cleaning and maintenance or to wearing the Invisalign clear aligners for the prescribed number of hours per day, this treatment may not be right for you.
How do I properly care for my Invisalign aligners?
Our dental team will provide you details on how to care for your aligners, including oral hygiene instructions and other recommendations and precautions to keep Invisalign aligners in good condition. To clean your dental appliances, we recommend brushing and rinsing them in lukewarm water and special cleaning tablets. It's also very important to brush your teeth after each meal before placing the aligners back in your mouth. You're welcome to contact our practice for additional questions you may have during treatment.
Is wearing Invisalign aligners painful?
When you begin wearing Invisalign aligners, you may feel some slight discomfort in the first few days, but that discomfort is a sign that the aligners are already working to straighten your teeth. Although most discomfort is mild and temporary, some patients do experience a dull headache or jaw pain. Please contact our office if you have any irritation or tenderness with the aligners.
Will Invisalign treatment still be effective with my other dental work?
Our dental professionals will assess your dental health and check for veneers or dental crowns to determine whether Invisalign treatment might function in conjunction with your previous dental work. Previous bridgework connecting two or more teeth may not be compatible with Invisalign clear aligners, which are designed to move every single tooth.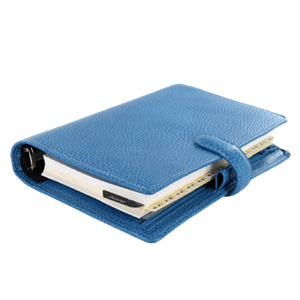 A Perfectly Aligned Smile
Do you want information on how to get better-looking, straighter teeth through Invisalign treatment? All you have to do is pick up the phone, and we'll set you up for an initial consultation. We can't wait to help you achieve your dream smile. While Invisalign clear aligners are safe and effective for most patients, teenagers and adults are the best candidates. It is especially useful for those with overbites, underbites, rotated or crooked teeth, crowded teeth, or excessive spacing between teeth.
Related Procedures
Related Posts