About Full Mouth Restoration
An extensive and comprehensive treatment aimed at not only restoring the appearance of a patient's mouth but overall oral health is the full mouth restoration. The dentists at Cosmetic Dental Associates in Houston, TX are proud to offer this one-of-a-kind treatment that can transform form and function of the teeth, bite, and the muscles of the mouth. The results of this treatment is dramatic where the patient will look and feel younger and more rejuvenated with a freedom they may have lost. When the bite is corrected and muscles are strengthened, patients are free to eat and socialize freely without pain or embarrassment. Frequent headaches and sore mouth muscles can be resolved, as well, thanks to the procedure. Quality of life can be effectively restored with full mouth restoration.
Reviews
"Wonderful staff. My family and I have been going there for decades. Excellent integrity. I never worry that I am having unnecessary work done, like with other dentists I have gone to in the past."
- C.D. /
Google /
Aug 17, 2019
"Went in for general cleaning and Patti was waiting for me. She is very professional in her job, pleasant and easy to hear. This day she happened to have a person from one of the local dental schools sitting in observing some of the processes used on my teeth. Both she and the rest of the group keep up on the latest greatest treatments. I, as well as my family have been seeing them since 1978."
- S.W. /
Google /
Jan 10, 2020
"I am very pleased with the friendly and professional treatment I receive from Dr. Davis and Dr. Guerre and the entire office staff.Now my entire family uses the services of Dr. Davis and Dr. Guerre."
- S.S. /
Google /
Dec 19, 2019
"Dr. Spiker Davis is the most thorough and caring dentist that a patient could ask for. He always has a solution for every problem, will spend any amount of time to make all patients happy and is honestly the most honest dentist in town. Thankful for such an incredible and professional Dentist."
- R.M. /
Google /
Dec 19, 2019
"I have been going to Dr. Spiker Davis for over 10 years and have been completely satisfied with his professional service. He has always given me exceptional attention to my dental needs. The staff has been well trained to help you in arranging appointments and seeing to it that you have a quick response to all your dental needs. I recommend going to Cosmetic Dental Associates for quality service, and reliable professional dental care."
- M.P. /
Yelp /
Dec 18, 2019
Previous
Next
Each full mouth restoration will vary from patient to patient since it's customized to meet the individual patient's needs. The patient should first expect a thorough assessment of the entire mouth, which will include the use of X-rays and other diagnostic tools. After determining the condition of the patient's oral health and diagnosing any conditions or issues, along with consulting with the patient about his or her goals, the dentist can begin to design a specific treatment plan. The dentist will keep the patient informed during every step of the process.
Some common procedures the dentist can perform include:
• Replacing worn out restorations like crowns and replacing with newer, more durable crowns or bridges
• Taking out and replacing traditional metal fillings with tooth-colored fillings
• Placing dental implants
• Scaling and root planing
• Bone and/or soft tissue grafts
• Orthodontics
• Porcelain veneers
Multiple visits are typically needed to complete all dental work and a patient will need to have numerous follow-up visits to assess the mouth, make sure the patient is responding well to procedures, and to track progress and healing. It's extremely important for a patient to follow all of the dentist's instructions for proper healing and to ensure optimal results. After certain procedures, the dentist may prescribe medication, which the patient should take as prescribed. The recovery process will depend on the patient's condition and the types of procedures performed. If there are any questions or concerns, a patient should contact his or her dentist as soon as possible.
The cost of full mouth restoration can vary significantly based on the condition of the patient's mouth and the type of procedures needed. At the low end, a patient can expect to spend around a few thousand dollars for minimal work. At the high end, full mouth restoration can extend past $45,000. Since some procedures might be deemed medically necessary, dental insurance might cover a portion of the cost. Our front office staff would be more than happy to contact your insurance carrier to confirm coverage.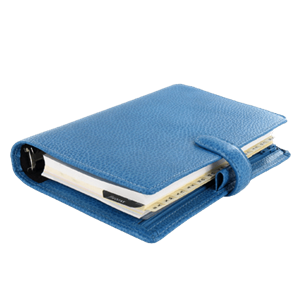 No matter the condition of your oral health, it can be restored, along with your confidence, by the highly effective full mouth restoration. The treatment plan is designed for your unique needs and can alleviate painful symptoms, enhance your appearance, and help you regain normal function once again. If you think this might be the treatment for you, please call our office as soon as possible to schedule a consultation.
Related Post