what are Periodontal Exams?
Gum (periodontal) disease affects a large part of the population, often with many people not noticing the symptoms. Since many symptoms start off mildly, it's crucial to get a regular periodontal examination at Houston's Cosmetic Dental Associates. Your dentist will carefully check the oral cavity to look for signs of gingivitis (the mildest form) and more advanced cases. The dentist will look at the gum color, gum pocket depth measurements, and check for the presence of bleeding gums to determine if a patient has gum disease. If disease is apparent, there are a number of options available, which the medical team will customize for the patient's condition.
What Are The Benefits Of A Periodontal Exam?
Regular periodontal examinations at Cosmetic Dental Associates are a crucial part of maintaining optimal dental and oral health. These comprehensive gum exams offer a number of benefits to preserve your oral health, including:
Identifying gum disease early
Preventing gingivitis from progressing to periodontal disease
Reducing gum tenderness, inflammation, and pain
Avoiding a receding gumline
Reducing bad breath
Helping to prevent tooth loss
Improving overall health and wellness
Reviews
"Wonderful staff. My family and I have been going there for decades. Excellent integrity. I never worry that I am having unnecessary work done, like with other dentists I have gone to in the past."
- C.D. /
Google /
Aug 17, 2019
"I have to be honest... the dentist, by nature, is not my favorite visit. As such, I really do appreciate a place where I can experience something akin to torture for me and still leave with a smile on my face. I've been a patient of Dr.Davis' since the 90's and I still have all my teeth! Every one of the staff is very personable and I have always felt comfortable about their feedback, advice and professionalism."
- H.D. /
Google /
Feb 14, 2020
"My visit was great from the moment I arrived. Liz made feel very comfortable and was very helpful explaining options. Dr. Davis gave me a consultation about my teeth and he gave me exceptional advice. They did not push anything on me. Dr. Davis is kind in his approach. The office is beautiful and clean. I will be going back for treatments! Thank you!"
- J.N. /
Google /
Dec 04, 2021
"The best....."
- J.A. /
Google /
Dec 04, 2021
"The Best in the dental business! Kindness and care on every appointment."
- S.W. /
Google /
Nov 20, 2021
Previous
Next
how is periodontal disease treated?
Periodontal disease affects 75% of adults and can range from mild to severe. Dentists offer a wide array of treatment options to help ensure that each patient receives the proper care. One of the more common forms of treatment used is a non-surgical procedure known as scaling and root planning. Scaling removes tarter and plaque from the area below the gum line while root planning creates a smoother root and gum surface. Antibiotics may also be used to help alleviate pain and inflammation. Surgical procedures for more severe forms of periodontal disease include: gum graft surgery, laser gum surgery, regenerative procedures, and pocket reduction procedures.
How do you prevent periodontal disease?
It is important to maintain healthy dental care practices to help prevent periodontal disease. This means creating or continuing a good oral hygiene routine as well as implementing suggestions given by the dentist. The dentist may suggest scheduling routine, annual check-ups and examinations as well as bi-annual cleanings. Patients should also implement common oral care practices into their routines such as flossing, brushing twice a day, and using mouthwash.
how much does treatment cost?
The cost of the periodontal examination is included in the cost of the patient's annual dental exam. The cost for treating gum disease will vary based on the severity of the disease and the treatment used. Patients can discuss treatment options during their consultation to receive information on costs.
Periodontal Examination FAQs
Will the exam hurt?
At Cosmetic Dental Associates, we know that patients have valid concerns about pain at their periodontal appointments. You can anticipate a mild amount of discomfort, but in general, our patients do not report amounts of pain during these examinations. Our providers go above and beyond to ensure your comfort and safety throughout this exam, to keep you feeling your best.
How long will it take?
Periodontal examinations that are included in your routine dental exams usually take about an hour, in total. We use this time to check your gum health and scan for any other oral health problems you may be noticing. We can also take notes and evidence to establish a health baseline over time.
How often should I get a periodontal exam?
These examinations are done annually with your general dental exams. If you have a general history of periodontal disease, we may take extra steps in your appointment or ask you to come back more than once a year. In your Houston, TX appointment, we can make personalized recommendations based upon your specific needs to keep your smile in the best shape possible.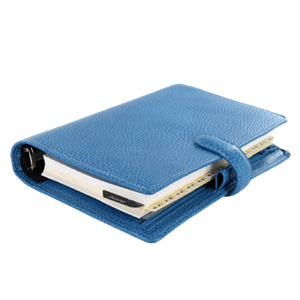 Plan Your Procedure
Procedure Recovery Location

In Office
Contact Us
If you have been diagnosed with or think you may have symptoms as a result of periodontal disease, contact our office today to schedule a consultation. With our experienced team, we will find a treatment that is suitable for your condition and restore your mouth back to optimal health.
Related Procedures