What Are Porcelain Veneers?
One of the best ways to alleviate a number of cosmetic issues relating to the teeth is porcelain veneers. The talented dentists at Cosmetic Dental Associates in Houston, TX use these veneers in order to transform the appearance of teeth with cracks, chips, stains, and small gaps. Porcelain veneers are custom-made to precisely match the patient's teeth while removing any existing flaws, which allows for beautiful, natural-looking results. They are made of thin pieces of ceramic in order to take on the luster and translucence of genuine teeth for a gorgeous finish when applied to the surface of teeth. With proper care and maintenance, veneers have often been known to last up to 20 years. Dr. Davis and Dr. Guerre have extensive experience in fitting patients of all ages for porcelain veneers.
Porcelain Veneers Reviews
"Dr. Davis was exceptionally sweet and compassionate, and, very patient in explaining the various options I had for my broken front teeth. His dental assistant was extremely nice and, again, very patient in showing me the "actual" various veneers and crowns available.In addition, I was very impressed that his team was willing to research whether my veneers (vs. crowns) would be covered by my insurance for my two broken teeth. I think that was above and beyond their call of duty and very much appreciated! I also appreciate the fact Dr. Davis would prefer to go the more conservative route and try to save whatever two front teeth I have left with veneers versus doing major grinding of my teeth for crowns.Although I do not yet have my veneers, I was highly recommended by a friend of mine ? her smile is beyond gorgeous and I am looking forward to my new smile!!!! "
- D. /
Demandforce /
Dec 17, 2010
"I had gone to my previous dentist for over 20 years. After doing research I went to Spiker for a consultation for veneers. He will be doing my veneers but I have also decided to use him for my routine dental care. He and his staff are very personable and his offie is up to date and comfortable. "
- D. /
Demandforce /
Jul 15, 2011
"Dr. Spiker Davis has been my dentist for almost 30 years. He has done excellent work on both my veneers as well as the most recent work done on two onlays to my upper back teeth. I'd highly recommend him to any of my friends. "
- P. /
Demandforce /
Sep 24, 2011
"I have been seeing Dr. Davis for over 15 years and have never once been anything less than pleased. He's a great dentist and I love his office. From the very pleasant office environment to the friendly and helpful staff, the service is superior! Over the years, I've been stopped in public and asked about my teeth, "who is your dentist" or "what toothpaste do you use"? It actually happened again just this weekend.I have veneers and I have loved them and had absolutely NO problems with them all these years. Dr. Davis and his staff take great care of me and my teeth! "
- C. /
Demandforce /
Jun 14, 2012
"Dr. Davis is a very caring and personalize doctor. He delivers great care, has experience and talent beyond any other in Houston. The staff is seasoned and also delivers great here. He completed my veneers which were great and were a painless endeavor. Unowned have the perfect smile that I always wanted. "
- D. /
Demandforce /
Sep 23, 2012
Previous
Next
How Are Porcelain Veneers Applied?
Before a porcelain veneer can be placed, our team must remove a thin layer of enamel from the front surface of each individual tooth in order to make room for the veneers. After this process is complete, a digital impression of the teeth is made and sent to a dental laboratory where an expert will craft a custom set of veneers for the patient. The veneers themselves are made of several thin layers of ceramic. Until the final veneers are created and returned to our office, the patient will need to wear temporary veneers. Once the veneers are ready, the patients will return to our office for an appointment to have the veneers bonded to their teeth.
Aftercare for Porcelain Veneers
For the first few days after having porcelain veneers applied to the teeth, patients may find themselves to be more sensitive to hot and cold temperatures. This is due to the removal of the natural enamel, which usually protects the teeth from these conditions. However, this sensitivity usually subsides within just a few days. A week after the veneers are placed, the patient will need a follow-up appointment with our team to make sure the mouth is responding to the veneers as it should be. Due to the fact that the veneers are made out of porcelain and incredibly easy to polish, the probability of staining veneers is little to none. When cleaning, veneers should be brushed with a non-abrasive toothpaste, flossed, and rinsed with mouthwash just like natural teeth. Patients should be sure to keep up with regular dental appointments to ensure our dentists can perform professional maintenance by polishing the veneers with a special, non-abrasive paste to keep them in pristine condition.
How Much do Porcelain Veneers Cost?
The cost of porcelain veneers can vary due to various factors, such as the labor and skill going into creating the veneers, the number of teeth that will be treated, and the material used. Typically, veneers can cost between $1,500 and $2,500 per tooth. Since this is considered a cosmetic treatment, insurance usually doesn't cover the costs, but in some cases, insurance might cover some.
Do porcelain veneers ruin your teeth?
It's a common question with a simple answer: no, porcelain veneers, if done properly by an experienced doctor, do not ruin your teeth or cause them to rot – but you must still practice good oral hygiene and get regular dental checkups.
Are porcelain veneers permanent?
Technically, porcelain veneers aren't considered a "permanent" procedure because, at some point, they'll most likely need to be replaced. However, porcelain veneers can last for decades with proper oral hygiene and regular dental checkups.
Are porcelain veneers worth the cost?
Porcelain veneers are a pricier cosmetic dental procedure, to be sure. But the beautiful transformation of your smile and confidence boost isn't something you can put a price tag on. If cost is a concern, there are several price point options you can choose from to fit your budget.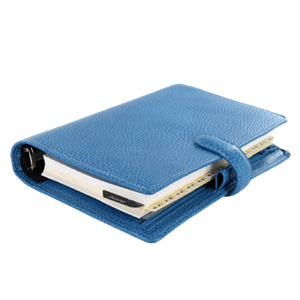 Plan Your Procedure
Procedure Recovery Location

In Office
Contact Us
Considering Porcelain Veneers?
Veneers are a great idea for anyone who wants to revitalize their smile. If you think this is the procedure for you, give Cosmetic Dental Associates a call as soon as possible to set up your consultation in Houston, TX. Dr. Davis and Dr. Guerre will make full use of their comprehensive backgrounds and skillsets to make sure your smile is more brilliant and healthy than ever before.
Related Posts