One of the best ways to transform a number of cosmetic issues of the teeth is with porcelain veneers. The talented dentists at Cosmetic Dental Associates in Houston, TX use veneers to transform the look of teeth with cracks, chips, stains, and even small gaps. The reason why veneers are so natural-looking is because they are custom-designed to match the patient's own teeth. Made of thin pieces of ceramic, veneers take on the luster and translucence of natural teeth for a beautiful finish when applied to the surface of teeth. With proper care and maintenance, veneers can last up to 20 years.
Unlike traditional veneers, Lumineers are thinner, which eliminates aggressive tooth preparation, including filing the teeth, anesthesia, and temporary veneers. The Lumineers process starts with the dentist creating an impression of the patient's upper and lower teeth, which are sent to a Lumineers laboratory. Once the patient's custom-made Lumineers are sent back to the dentist (usually in about 2 – 3 weeks), the patient returns to have their Lumineers fitted and placed. The patient's Lumineers are then easily applied without problems of pain and sensitivity. About as thin as a contact lens, Lumineers improve the patient's smile while still looking natural. With proper home care and regular dental exams and cleanings, Lumineers should last for about 20 years.
Porcelain Veneers Reviews
"Spiker took the time to make sure that my veneer was perfect, and it was. "
- M. /
SmileReminder /
Dec 17, 2015
"I'm 69 and still have great teeth--only a couple of gold inlays which Dr Davis set long ago during our 35 plus years of our association. 7 or 8 years ago, he placed 4 front veneers; and there's been no chips, breaks, or fading. Has always?"
- W. /
Citysearch /
Jun 01, 2009
"Veneers – Dr. Davis did my veneers three years ago and I remain very happy with the results - so much so that my sister's coming down from Chicago to get hers as well."
- P.H. /
Citysearch /
Feb 15, 2011
"I normally don't write reviews, but Dr. Davis did an incredible job. Instead of rushing to replace the veneers, he took the time to adjust my bite first, so they would stay on. The new veneers fantastic. He is also the first dentist I actually enjoy seeing. His office is clean and the atmosphere is relaxed. Everyone is exceptionally nice and friendly. I will definitely use him from now on both for cosmetic and general dentistry, and can't stop recommending him to people."
- B.S. /
Facebook /
Feb 10, 2014
"Dr. Davis and his entire staff are extremely professional and polite. The office itself is relaxed and comfortable which I think is important for a dentist's office! I have been to Dr. Davis for both cosmetic and regular dental services and have been very pleased with everything. As a TV person, my smile is very important to me and I wouldn't trust it with anyone else!"
- Anonymous /
RateMDs /
Sep 29, 2009
Previous
Next
What to Expect with Porcelain Veneers
Before a porcelain veneer is placed, the dentist must remove a thin layer of enamel from the front surface of each tooth to make room for veneer. After the enamel is removed a digital impression of the teeth is made and sent to a dental laboratory where an expert will tailor-made the patient's veneers. The veneer is made of several thin layers of ceramic. Until the veneer is ready, the patient will wear a temporary veneer. Once the veneer is ready, the patients will return to the dentist for an appointment where a special resin is used as a bonding agent between the veneer and the tooth. Veneers are durable and can last up to 20 years with proper oral hygiene and care.
Porcelain Veneers Treatment Aftercare
For the first few days, a patient may be more sensitive to hot and cold temperatures because of the removal of the natural enamel. This should subside within a few days. A week after the veneers are placed, a patient needs a follow-up appointment at the dentist's office to make sure the mouth is responding well to the veneers. Due to the material they are made of and since they are easy to polish, the probability of staining veneers is slight to none. It's still a good idea to brush after consuming foods or drinks that stain the teeth, especially coffee, soda, tea, and red wine. Veneers should be brushed with a non-abrasive toothpaste, flossed, and rinsed with mouthwash just like natural teeth. Patients should be sure to keep up with regular dental appointments so the dentist can perform professional maintenance by polishing the veneers with a special, non-abrasive paste to keep them in pristine condition.
Porcelain Veneers Anticipated Costs
The cost can vary when it comes to porcelain veneers. Factors such as the labor and skill going into creating the veneers, the number of teeth that will be treated, and the material used all play a role. Typically, veneers can cost between $1,500 and $2,500 per tooth. Since this is considered a cosmetic treatment, insurance usually doesn't cover the costs, but in some cases, insurance might cover some of the costs.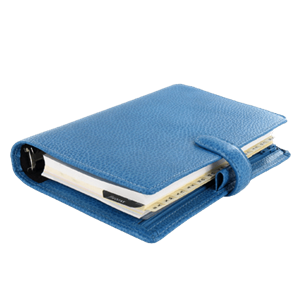 Plan Your Procedure
Procedure Recovery Location

In Office
Contact Us
Veneers are a great idea for anyone who wants to revitalize their smile. If you think this is the procedure for you, give our office a call as soon as possible to set up your consultation, so we can make your smile is more brilliant than ever.
Related Posts