what is laser Gum Recontouring?
"Gummy smiles" are caused by excessive gum tissue, affecting the gum-to-tooth ratio where too much gum is showing. Drs. Guerre and Davis of Cosmetic Dental Associates in Houston can transform the smile with laser gum recontouring. Utilizing laser technology, the dentists will safely and effectively remove the troublesome gum tissue in a noninvasive manner. A diode laser is used to quickly and painlessly re-sculpt the gum line for a more aesthetically pleasing smile. There is no downtime and a patient should be able to return to normal activities the same day.
Laser Gum Sculpting Reviews
"I went to Dr. Davis to see about getting a new smile. Other dentists had told me that I needed veneers and had to spend thousands. Dr. Davis told me that he could just do a little contouring and then bleach my teeth and I would probably?"
- Anonymous /
Judy's Book /
Mar 11, 2011
"Dr. Spiker and his team were amazing - start to finish! I've always wanted laser gum contouring to even out my smile and show more of the surface area of my teeth. I've had consultation after consultation at other practices, and always ended up making 'no decision' as I continued to seek out the right doctor I could trust with my smile. In one short but thorough consultation, I immediately booked my procedure on the spot. I enjoyed the team and their approach, the pricing was fair, they made me feel extremely comfortable, and it was clear Dr. Spiker is a true expert in his field. His treatment recommendations were spot on. My results are OUTSTANDING. I'll update this review with photos later. I am now going to CDA for my normal dental work as well - they earned a life-long customer!"
- B.B. /
Google /
Jul 30, 2021
Previous
Next
What are the Benefits of Laser Gum Sculpting?
Our patients choose to undergo laser gum contouring for a number of reasons. Excessive gum tissue can cause an unappealing gummy smile and make your teeth look short or uneven. Cosmetic Dental Associates can correct this issue and provide a more balanced, symmetrical gum line that frames your teeth. Gum contouring is also likely to improve your periodontal health. Additional benefits of working with our team in Houston, TX:
Minimally invasive procedure
Quick treatment time
Minimal chance of infection or complications
Can be combined with other cosmetic treatments for a full smile makeover
Natural-looking results that last for many years
Who is a Candidate for Laser Gum Sculpting?
Most people with a gummy smile can benefit from laser gum sculpting, but attending a consultation at Cosmetic Dental Associates is important to determine your candidacy. Since this is considered an aesthetic procedure, patients should have generally healthy teeth and gums before undergoing gum reshaping. Dr. Guerre and Dr. Davis may ask questions about your medical history and visually examine your mouth before creating a custom treatment plan. Our goal is to provide safe, long-lasting results that look and feel great.
how does LASER GUM RECONTOURING work?
Prior to laser gum sculpting, the patient's mouth will be numbed with a local anesthetic to alleviate any kind of discomfort. Using a diode laser, the dentist will gently remove the excessive gum tissue. In the process, the gum line is being re-sculpted for a more uniform look. The diode laser cuts down on bleeding and also minimizes the chance of infection. Treatment usually takes an hour and no stitches are required.
how long is recovery after LASER GUM RECONTOURING?
After gum recontouring, a patient may experience swollen and/or sore gums for up to a week. Over-the-counter medications, such as ibuprofen, can be taken to reduce the symptoms. Most patients report that the discomfort is minimal and doesn't interfere with daily activities. A patient should stick to soft foods following the procedure and should avoid spicy foods and foods with seeds. Extra care should be taken when brushing and flossing as to not cause any additional discomfort.
how much does LASER GUM RECONTOURING cost?
Like most dental procedures, the cost of laser gum sculpting can vary greatly, depending on the patient's condition. If only a small area of the gum line needs to be treated, the cost can be a few hundred dollars. However, if the entire gum line needs to be treated, the price can be upwards of $3000. It is important to talk to your dentist about pricing for your particular condition.
Does laser gum sculpting hurt?
No, laser gum sculpting is considered a painless procedure. Our professionals at Cosmetic Dental Associates strive to make the experience as comfortable as possible for patients, even if they are nervous about dental treatments. This is why we use a numbing agent beforehand.
Is laser gum recontouring permanent?
The results of laser gum contouring are considered semi-permanent because the gum tissue that is removed does not grow back. However, over time, the gums can still shift around and cause a "gummy" smile to return. A patient should commit to proper dental hygiene in order to maintain outcomes for as long as possible.
How can I make recovery more comfortable?
It is important to take extra care when brushing and flossing in order to minimize any discomfort after laser gum recontouring. Stick to soft foods and avoid spicy or acidic ones as well. Over-the-counter medications, such as ibuprofen, can also help reduce swelling or soreness during recovery.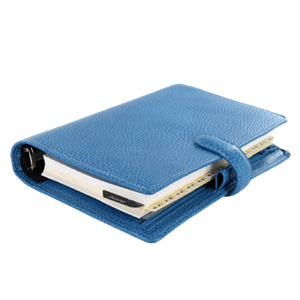 Say goodbye to that dreaded "gummy smile" and hello to a more vibrant smile. With gum contouring, the excessive gum tissue that is hindering your best smile ever can be eliminated painlessly and quickly. To learn more, call our office to schedule a consultation to learn more about this powerful procedure.
Related Procedures
Related Posts