What is the Rayplicker QuickShade Device?
At Cosmetic Dental Associates in Houston, TX, cosmetic dental procedures and restorative treatments that beautify your smile and give you a new glow are irreplaceable offerings we provide to patients. But for porcelain veneers, dental crowns, composite bonding, smile makeovers, and other treatments to look their best, Dr. Spiker Davis, Dr. Matt Guerre, and their skilled team must closely match the shade of your new tooth surface with your existing teeth. That's where the Rayplicker QuickShade device works wonders. Using digital spectrophotometry technology, the Cosmetic Dental Associates team can deliver an accurate shade match for each tooth in just one click. This eliminates headaches for the dentists, who once had to rely on analog shade-matching methods, and prevents your new smile from looking awkward and fake. For more information about Rayplicker QuickShade, please reach out to our team in Houston, TX.
Reviews
"Wonderful staff. My family and I have been going there for decades. Excellent integrity. I never worry that I am having unnecessary work done, like with other dentists I have gone to in the past."
- C.D. /
Google /
Aug 17, 2019
"I have to be honest... the dentist, by nature, is not my favorite visit. As such, I really do appreciate a place where I can experience something akin to torture for me and still leave with a smile on my face. I've been a patient of Dr.Davis' since the 90's and I still have all my teeth! Every one of the staff is very personable and I have always felt comfortable about their feedback, advice and professionalism."
- H.D. /
Google /
Feb 14, 2020
"My visit was great from the moment I arrived. Liz made feel very comfortable and was very helpful explaining options. Dr. Davis gave me a consultation about my teeth and he gave me exceptional advice. They did not push anything on me. Dr. Davis is kind in his approach. The office is beautiful and clean. I will be going back for treatments! Thank you!"
- J.N. /
Google /
Dec 04, 2021
"The best....."
- J.A. /
Google /
Dec 04, 2021
"The Best in the dental business! Kindness and care on every appointment."
- S.W. /
Google /
Nov 20, 2021
Previous
Next
How Does the Rayplicker QuickShade Device Work?
The QuickShade camera captures tooth color by projecting a light source onto the tooth and records the reflected light. It uses sophisticated algorithms to analyze the spectral data and accurately identify the shade. QuickShade's in-built software then compares the color to a library of dental shade guides. Once the shades are accurately recorded, they are sent to the lab, where a natural-looking restoration is fabricated.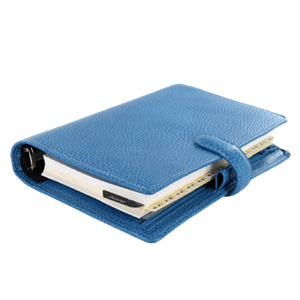 With the Rayplicker QuickShade platform, Dr. Davis and Dr. Guerre can make sure your tooth restoration or cosmetic procedure brightens your smile with a natural look. Much like other digital dental devices, this device causes absolutely no discomfort for the patient and slashes the time required to match shades compared to traditional methods. To learn more about restorative dentistry, cosmetic dentistry, and the QuickShade system, please contact Cosmetic Dental Associates in Houston, TX today.