what is Dental Bonding and contouring?
Small imperfections of the teeth can be fixed with a cosmetic procedure known as dental bonding. The dentists at Cosmetic Dental Associates in Houston, Texas can repair small cracks, chips, and gaps. The treatment is also effective in transforming the look of stains and discolorations. With a simple and quick technique, a resin material is applied to the surface of the tooth and will be matched to existing teeth in terms of color. Once placed, bondings will leave a natural appearance. A complementary procedure, dental contouring, involves removing a small amount of enamel to improve the shape and length of teeth.
What Are The Benefits Of Composite Bonding?
Composite dental bonding in Houston, TX at Cosmetic Dental Associates provides several effective benefits to improve the appearance of your smile, including:
It's a quick, easy, and comfortable procedure
Treats a wide variety of dental issues
Creates a more uniform smile
Achieves whiter, brighter teeth
Improves bite and function
Typically only takes one office visit
Treatments are customized for your unique needs
Results are natural-looking and long-lasting
Composite Bonding Reviews
"I chipped my front tooth in 3rd grade and by the time I made an appointment to see Dr Guerre it had been repaired countless times. I had also just completed 3 years of orthodontics to correct some spacing issues which caused more spacing issues. Needless to say, I was very self conscious about my smile everyday. My career requires a lot of face to face encounters with clients and my smile was affecting my confidence. I didn't want to smile. I had stopped public speaking events and no longer wanted to be photographed. I researched and found Dr Guerre and made my appointment with no idea what to expect. From the moment I walked in and had my first consultation I felt confident that I was in good hands. The office staff are friendly and welcoming and Kim, Dr G's right hand, makes you feel comfortable and safe. She is really a gem! Even after showing me what my smile would look like, I couldn't envision that could be accomplished with composite bonding. I was so nervous but Kim and Dr G reassured me the whole way. HEALTHY, naturally beautiful teeth is #1 priority. It has now been a little over a month and I am beyond happy!!! My confidence is back and I cannot stop smiling!!! I am forever grateful to Dr Guerre. He is truly an artist and I have already recommended him to several people. So if you are considering making an appointment for a consultation, DO IT! You won't regret it. This is the only consult you'll need. Thank you, Dr Guerre, Kim and Staff! You helped this girl get her groove back!"
- T.P. /
Google /
Apr 13, 2021
"I had composite bonding done here back in March and I am so in love with the results! Dr. Guerre did a fantastic job. Every appointment I have had with CDA has been a positive experience, the staff has always been so kind and helpful. I would definitely recommend CDA to anyone!"
- A.L. /
Google /
Jun 05, 2021
"Dr. Guerre and his team are absolutely amazing! My smile was one of my biggest insecurities and thanks to the team at Cosmetic Dental Associates, I can smile big with confidence! From my first visit to my last, they took such good care of me and made me feel completely comfortable. The reviews are true! Dr. Guerre is amazing, the level of care and compassion was beyond what I expected. The results of the cosmetic bonding blew me away! I love my new smile and I am so grateful for everything they did for me. Do yourself a favor and call them. You will not regret it!"
- J.J. /
Google /
Jul 18, 2021
"My first impression was that the staff is friendly and the office is warm and inviting. My scheduling experience was easy and well organized. I had bonding removed and replaced after a bad experience at another office. I am extremely pleased with the quality of the work and the care taken by Dr. Guerre and his assistant Kim. I would highly recommend! 10/10!"
- M.W. /
Google /
Jul 25, 2021
"Had some bonding done today it was painless and it looks so good nobody will know but me! Thanks Dr. Guerre and Kim great job👍"
- L.M. /
Google /
Oct 19, 2021
Previous
Next
Am I A Good Candidate for Dental Bonding?
Dental bonding and contouring can correct cracks, gaps, chips, tooth length, discoloration, and other cosmetic flaws. Bonding and contouring is an affordable cosmetic dental treatment and can normally be done in one quick visit. It does not require the prep work of veneers or crowns; however, it isn't as strong and typically does not stay on as long. Dental bonding is good for minor flaws, so if you want bigger changes, another cosmetic or restorative procedure may be a better option. At your appointment, Dr. Spiker Davis or Dr. Matt Guerre will listen to your needs and concerns and then discuss your treatment options.
how does dental bonding work?
This treatment option is fast and painless. The dentist will begin by etching the surface layer of the tooth and applying a conditioning gel which will help ensure the resin will correctly bond to the tooth. The resin itself is matched to the existing tooth color and shaped to match the teeth near it. After that, a hardening light is used to harden the resin, and then the tooth is polished to to its final shape. This procedure is usually performed in the dentist's office with little or no anesthesia.
how long does dental bonding last?
Patients should expect results to last for 3-10 years after this treatment. Good dental hygiene can prolong the duration, so patients are encouraged to follow a good home oral care routine and visit their dentist for regular exams and cleanings. Since dental bonding is easier to chip or stain than dental veneers, patients should avoid staining foods and drinks, quit smoking, and avoid biting hard objects. Even after the results diminish, the teeth can often be easily re-treated in order to prolong the results.
how much does dental bonding cost?
Prices will vary depending on the condition of the teeth and the number of teeth that are treated. If the bonding or contouring is being performed to correct a trauma or accident, the patient's insurance may cover some of the costs. Our front office will check to determine the patient's coverage before billing.
Dental Bonding and Contouring FAQ 
What is contouring and bonding?
Dental contouring and bonding are two complementary procedures to fix chips, cracks, gaps, and discolorations in teeth. Contouring is a process that removes a minute amount of enamel to improve the shape and length of teeth. Bonding uses a composite resin that matches the natural color of your teeth to repair damage or discoloration, fix gaps, and even out the length of teeth.
Is bonding bad for your teeth?
Even though bonding isn't permanent, it doesn't ruin your teeth. Bonding can fade or chip due to normal wear and tear over the years, but it doesn't affect your teeth' enamel.
Can contouring and bonding make my teeth look straighter?
Yes, that is one of the major benefits of contouring and bonding. Contouring can remove jagged edges, and bonding can build up chipped teeth, fill in gaps, or even out teeth that may be different sizes from the surrounding teeth.
How long does contouring and bonding take?
The time needed to contour and bond your teeth will be determined by how much work you need done, but generally, the procedure can be completed in one visit.
Does bonding and contouring hurt?
Most patients will experience no pain or discomfort during their contouring and bonding procedure.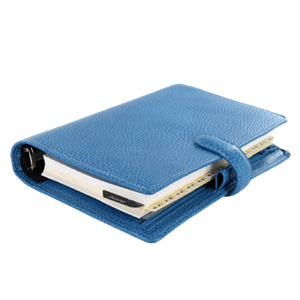 Small Fixes, Big smile Improvements
Dental bonding and tooth contouring can help eliminate minor blemishes and cosmetic imperfections in your smile. Bonding and contouring is a fast, painless procedure that helps your teeth not only look better, but also improves your oral health by removing places for plaque and tartar to hide. Contact our office today and learn about how dental bonding and contouring can help you.
Related Procedures
Related Posts