what is Dental Bonding and contouring?
Do you have minor chips, cracks, and gaps that make you feel self-conscious? Dental bonding is a safe, effective, and affordable way to address cosmetic imperfections. This advanced treatment at Cosmetic Dental Associates involves the application of a tooth-colored composite resin to reshape and re-contour your teeth. Depending on the severity of your condition, bonding and contouring can be completed in one appointment with minimal discomfort. Cosmetic dentists Dr. Spiker Davis and Dr. Matt Guerre are proud to provide this service and strive to create beautiful, natural-looking results. Call now for a dental bonding appointment in Houston, TX, and get ready to smile with confidence!
Composite Bonding Reviews
"I chipped my front tooth in 3rd grade and by the time I made an appointment to see Dr Guerre it had been repaired countless times. I had also just completed 3 years of orthodontics to correct some spacing issues which caused more spacing issues. Needless to say, I was very self conscious about my smile everyday. My career requires a lot of face to face encounters with clients and my smile was affecting my confidence. I didn't want to smile. I had stopped public speaking events and no longer wanted to be photographed. I researched and found Dr Guerre and made my appointment with no idea what to expect. From the moment I walked in and had my first consultation I felt confident that I was in good hands. The office staff are friendly and welcoming and Kim, Dr G's right hand, makes you feel comfortable and safe. She is really a gem! Even after showing me what my smile would look like, I couldn't envision that could be accomplished with composite bonding. I was so nervous but Kim and Dr G reassured me the whole way. HEALTHY, naturally beautiful teeth is #1 priority. It has now been a little over a month and I am beyond happy!!! My confidence is back and I cannot stop smiling!!! I am forever grateful to Dr Guerre. He is truly an artist and I have already recommended him to several people. So if you are considering making an appointment for a consultation, DO IT! You won't regret it. This is the only consult you'll need. Thank you, Dr Guerre, Kim and Staff! You helped this girl get her groove back!"
- T.P. /
Google /
Apr 13, 2021
"I had composite bonding done here back in March and I am so in love with the results! Dr. Guerre did a fantastic job. Every appointment I have had with CDA has been a positive experience, the staff has always been so kind and helpful. I would definitely recommend CDA to anyone!"
- A.L. /
Google /
Jun 05, 2021
"Dr. Guerre and his team are absolutely amazing! My smile was one of my biggest insecurities and thanks to the team at Cosmetic Dental Associates, I can smile big with confidence! From my first visit to my last, they took such good care of me and made me feel completely comfortable. The reviews are true! Dr. Guerre is amazing, the level of care and compassion was beyond what I expected. The results of the cosmetic bonding blew me away! I love my new smile and I am so grateful for everything they did for me. Do yourself a favor and call them. You will not regret it!"
- J.J. /
Google /
Jul 18, 2021
"My first impression was that the staff is friendly and the office is warm and inviting. My scheduling experience was easy and well organized. I had bonding removed and replaced after a bad experience at another office. I am extremely pleased with the quality of the work and the care taken by Dr. Guerre and his assistant Kim. I would highly recommend! 10/10!"
- M.W. /
Google /
Jul 25, 2021
"Had some bonding done today it was painless and it looks so good nobody will know but me! Thanks Dr. Guerre and Kim great job👍"
- L.M. /
Google /
Oct 19, 2021
Previous
Next
What Are The Benefits Of Composite Bonding?
There are many reasons men and women choose to undergo composite dental bonding at Cosmetic Dental Associates. Our treatment is designed to provide long-term aesthetic improvements that make you feel better about your smile. When compared to alternatives like veneers, dental bonding offers several advantages:
Enhancing both the aesthetics and performance of teeth affected by chips, cracks, damage, or discoloration
Harmonizing the overall appearance and uniformity of one's smile
Keeping tooth enamel intact, with no need for removal
Typically completed in one appointment
Providing outcomes that could last up to a decade
Once teeth are bonded and contoured, they require no extra care beyond standard dental hygiene practices
The procedure involves no anesthesia and minimal or no pain
Am I A Good Candidate for Dental Bonding?
Dental bonding is a great option for people who have minor cosmetic or structural flaws they would like to improve. If you have chips, cracks, gaps, discolorations, misshapen teeth, or other issues that make you feel embarrassed about your smile, dental bonding and contouring could be the perfect solution. During a consultation, Dr. Davis or Dr. Guerre will examine your mouth and determine if you are a good candidate for this process in Houston, TX. Patients with more extensive damage may benefit from restorative dental treatments.
how does dental bonding work?
The bonding process begins with a thorough cleaning of your teeth. Cosmetic Dental Associates then etches the surface layer of the tooth and applies a special conditioning gel. This is important to ensure proper adhesion. Our trained team members make sure that the resin matches the exact shade of your teeth, then carefully shape and sculpt the material onto the tooth. A hardening light is used to cure the material, and the results are buffed and polished for a smooth finish. Patients generally experience no discomfort during treatment.
how long does dental bonding last?
Dental bonding produces long-lasting results (5 – 15 years) based on how well you care for your teeth. Proper oral hygiene practices like brushing twice a day and flossing daily are important to maintain the appearance of your smile. You may also want to limit sugar consumption and avoid grinding or clenching your teeth to preserve the bond for as long as possible. Dr. Davis or Dr. Guerre can provide a detailed aftercare plan and answer any additional questions you may have about recovery.
how much does dental bonding cost?
Dental bonding is generally more affordable than alternatives like veneers in Houston, TX. The exact cost of treatment depends on the size and complexity of your case, but our patients at Cosmetic Dental Associates are pleased with our prices. We offer flexible financing plans and accept a variety of insurance policies as well. Ask our administrative team about insurance and payment options when you call for an appointment. Some insurance policies may cover dental bonding if we are correcting issues caused by trauma or an accident.
Dental Bonding and Contouring FAQ 
What is the difference between bonding and contouring?
Bonding and contouring are both used to improve the appearance of your smile. Bonding involves using a resin material to address chips, cracks, gaps, discolorations, or misshapen teeth. Contouring is a process where small amounts of enamel are reshaped and/or removed to change the shape or length of a tooth. Both produce similar results, but Dr. Davis or Dr. Guerre can help you decide what is best for your smile.
Is composite dental bonding safe?
Yes. Dental bonding is perfectly safe for healthy adults and is a great option for people who have minor cosmetic or structural flaws they would like to improve. Cosmetic Dental Associates proudly offers safe and effective treatments that produce beautiful outcomes. Rest assured that our dentists are highly trained and experienced in the bonding process. There is no need to feel nervous or anxious about your appointment.
Does dental bonding hurt?
Our patients in Houston, TX generally experience no discomfort during treatment. We will discuss your scenario and provide a detailed aftercare plan both before and after the bonding process. If you have any questions or concerns, please do not hesitate to ask one of our team members. We are here to help make sure your experience is as comfortable as possible.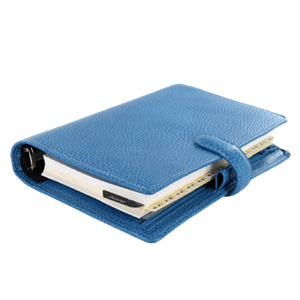 Small Fixes, Big smile Improvements
Do you have more questions about contouring and bonding? Cosmetic Dental Associates is proud to offer this and many other cosmetic dentistry treatments. Call now to meet with Dr. Spiker Davis or Dr. Matt Guerre and discuss your many options. This fast, painless procedure can improve the appearance of your smile and give you greater confidence. We look forward to helping you achieve a beautiful, flawless look!
Related Procedures
Related Posts