About Dental Bonds and Contour
Small imperfections of the teeth can be fixed with a cosmetic procedure known as dental bonding. The dentists at Cosmetic Dental Associates in Houston, Texas can repair small cracks, chips, and gaps. The treatment is also effective in transforming the look of stains and discolorations. With a simple and quick technique, a resin material is applied to the surface of the tooth and will be matched to existing teeth in terms of color. Once placed, bondings will leave a natural appearance. A complementary procedure, dental contouring, involves removing a small amount of enamel to improve the shape and length of teeth.
Composite Bonding Reviews
"Meeting Dr. Riley! He was very patient and friendly! He did a very good job bonding my teeth and explained everything to me very well regarding my situation. He has a "bright" future ahead of him!"
- R. /
SmileReminder /
Oct 15, 2015
"Dr Davis finds great joy in assisting patients with their cosmetic and dental needs. He is hands on and works with a passion that brings patients back to his office. His techniques and end results make you proud when you leave his office. I highly recommend Dr Spiker Davis."
- Anonymous /
RateMDs /
Aug 18, 2014
"Dr. Riley did a very good job repairing my bonding. My tooth looks great. Thank you."
- K.E. /
Office Visit /
Jun 22, 2016
"Recently I chipped a tooth and Cosmetic Dental was very accommodating in fitting me into the schedule to get it fixed promptly the very next day. I have been a patient for many years and have always had a great experience. The staff is friendly, helpful and always greets me with a smile. Highly recommended! Paul"
- P.S. /
Office Visit /
Mar 31, 2016
"Dr. Guerre and his team are absolutely amazing! My smile was one of my biggest insecurities and thanks to the team at Cosmetic Dental Associates, I can smile big with confidence! From my first visit to my last they took such good care of me and made this girl (who is terrified of the dentist) feel completely comfortable. The reviews are true! Dr. Guerre is amazing, the level of care and compassion was beyond what I expected. The results of the cosmetic bonding blew me away! I love my new smile and I am so grateful for everything they did for me. Do yourself a favor and call them. You will not regret it!"
- J.J. /
Google /
Nov 29, 2019
Previous
Next
This treatment option is fast and painless. The dentist will begin by etching the surface layer of the tooth and applying a conditioning gel which will help ensure the resin will correctly bond to the tooth. The resin itself is matched to the existing tooth color and shaped to match the teeth near it. After that, a hardening light is used to harden the resin, and then the tooth is polished to to its final shape. This procedure is usually performed in the dentist's office with little or no anesthesia.
Patients should expect results to last for 3-10 years after this treatment. Good dental hygiene can prolong the duration, so patients are encouraged to follow a good home oral care routine and visit their dentist for regular exams and cleanings. Since dental bonding is easier to chip or stain than dental veneers, patients should avoid staining foods and drinks, quit smoking, and avoid biting hard objects. Even after the results diminish, the teeth can often be easily re-treated in order to prolong the results.
Prices will vary depending on the condition of the teeth and the number of teeth that are treated. If the bonding or contouring is being performed to correct a trauma or accident, the patient's insurance may cover some of the costs. Our front office will check to determine the patient's coverage before billing.
Dental Bonding and Contouring FAQ 
What is contouring and bonding?
Dental contouring and bonding are two complementary procedures to fix chips, cracks, gaps, and discolorations in teeth. Contouring is a process that removes a minute amount of enamel to improve the shape and length of teeth. Bonding uses a composite resin that matches the natural color of your teeth to repair damage or discoloration, fix gaps, and even out the length of teeth.
Is bonding bad for your teeth?
Even though bonding isn't permanent, it doesn't ruin your teeth. Bonding can fade or chip due to normal wear and tear over the years, but it doesn't affect your teeth' enamel.
Can contouring and bonding make my teeth look straighter?
Yes, that is one of the major benefits of contouring and bonding. Contouring can remove jagged edges, and bonding can build up chipped teeth, fill in gaps, or even out teeth that may be different sizes from the surrounding teeth.
How long does contouring and bonding take?
The time needed to contour and bond your teeth will be determined by how much work you need done, but generally, the procedure can be completed in one visit.
Does bonding and contouring hurt?
Most patients will experience no pain or discomfort during their contouring and bonding procedure.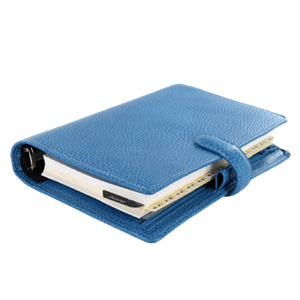 Small Fixes, Big Improvements
Dental bonding and tooth contouring can help eliminate minor blemishes and cosmetic imperfections in your smile. Bonding and contouring is a fast, painless procedure that helps your teeth not only look better, but also improves your oral health by removing places for plaque and tartar to hide. Contact our office today and learn about how dental bonding and contouring can help you.
Related Procedures
Related Posts