About Fluoride Treatments
While the fluoride found in most commercial toothpaste and tap water will suffice for most patients' needs, others may need additional fluoride. If this is the case, a patient can see the team at Houston's Cosmetic Dental Associates for professional fluoride treatments. The professional-grade fluoride is used to strengthen the enamel and prevent the occurrence of tooth decay to preserve teeth. While fluoride is usually given to younger patients, it can also be given to patients who already have cavities or general poor oral health to provide an added layer of protection.
Reviews
"Wonderful staff. My family and I have been going there for decades. Excellent integrity. I never worry that I am having unnecessary work done, like with other dentists I have gone to in the past."
- C.D. /
Google /
Aug 17, 2019
"Went in for general cleaning and Patti was waiting for me. She is very professional in her job, pleasant and easy to hear. This day she happened to have a person from one of the local dental schools sitting in observing some of the processes used on my teeth. Both she and the rest of the group keep up on the latest greatest treatments. I, as well as my family have been seeing them since 1978."
- S.W. /
Google /
Jan 10, 2020
"I am very pleased with the friendly and professional treatment I receive from Dr. Davis and Dr. Guerre and the entire office staff.Now my entire family uses the services of Dr. Davis and Dr. Guerre."
- S.S. /
Google /
Dec 19, 2019
"Dr. Spiker Davis is the most thorough and caring dentist that a patient could ask for. He always has a solution for every problem, will spend any amount of time to make all patients happy and is honestly the most honest dentist in town. Thankful for such an incredible and professional Dentist."
- R.M. /
Google /
Dec 19, 2019
"I have been going to Dr. Spiker Davis for over 10 years and have been completely satisfied with his professional service. He has always given me exceptional attention to my dental needs. The staff has been well trained to help you in arranging appointments and seeing to it that you have a quick response to all your dental needs. I recommend going to Cosmetic Dental Associates for quality service, and reliable professional dental care."
- M.P. /
Yelp /
Dec 18, 2019
Previous
Next
Professional fluoride treatments are usually given every 6 months at the patient's regular cleaning. The dentist may use acidulated phosphate fluoride (APF) or neutral sodium fluoride, depending on the condition of the patient's mouth. The fluoride treatment may be given as a gel, foam, or varnish that is applied to dried, clean teeth for 1 – 4 minutes. Due to the high concentration of fluoride in professional treatments, patients should never swallow any of the fluoride.
Patients should not eat, drink, or smoke for at least 30 minutes to allow the treatment time to fully penetrate the enamel. If any fluoride is swallowed, the patient may become nauseous, but when used properly, professional fluoride treatments are safe and effective. Patients may talk to their dentist about home fluoride treatments if they are at high risk for tooth decay.
A fluoride treatment is usually included in a typical dental exam and cleaning, which is usually covered by the patient's insurance. If paying out of pocket, a professional fluoride treatment will usually cost between $20 and $50. Since fluoride treatments are a preventative measure, patients should consider that investing in fluoride treatments may save them from more expensive fillings and dental work.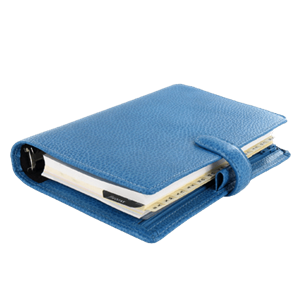 Patients with developing teeth or who are at higher risk for developing tooth decay and dental cavities, should ask their dentist about professional fluoride treatments during their regular exam and cleaning. Your dentist can help you determine if a professional fluoride treatment is right for you and if further precautions, like prescription home fluoride treatments will improve your dental health.
Related Procedures