About Fluoride Treatments
While the fluoride found in most commercial toothpaste and tap water will suffice for most patients' needs, others may need additional fluoride. If this is the case, a patient can see the team at Houston's Cosmetic Dental Associates for professional fluoride treatments. The professional-grade fluoride is used to strengthen the enamel and prevent the occurrence of tooth decay to preserve teeth. While fluoride is usually given to younger patients, it can also be given to patients who already have cavities or general poor oral health to provide an added layer of protection.
Reviews
"Wonderful staff. My family and I have been going there for decades. Excellent integrity. I never worry that I am having unnecessary work done, like with other dentists I have gone to in the past."
- C.D. /
Google /
Aug 17, 2019
"What can I say that hasn't already been said by so many? Spiker Davis is a Top dentist and his staff is awesome! Dr. Davis is an excellent dentist, and when you make an appointment for 9:00 - you get in at 9:00 (or Very Shortly thereafter) so there is very little waiting. I, for one, appreciate that they schedule appointments that allow me to at least imagine they value my time as well as theirs. For practical tips on the dentistry, I have one front tooth that was broken in a fall 11 years ago. Dr. Davis bonded the tooth for me, matching perfectly the color and size. It being a front tooth, it gets a lot of wear - despite my efforts to save it - so it has required a re-do now two times - and each one has been better than the one before. It feels natural in all ways. He is an artist with teeth. He is also constantly teaching and showing different things to his staff; this man just loves what he does! So don't hesitate to call him if you need an excellent, energetic, upbeat artistic dentist who has a fabulous staff that does equally amazing work (His hygienists are the BEST!)."
- C.H. /
Google /
Nov 15, 2019
"I can't say enough good things about Dr. Davis and his staff!!! I have been a patient for over 30 years. Wouldn't consider going anywhere else. They are kind, patient and ultra professional. I send everyone I can to them!!"
- L.E. /
Google /
Nov 14, 2019
"Dr. Spiker Davis - simply put - I saw several dentists and specialists and endured years of pain that Dr. Davis - he insists we call him Spiker - diagnosed as a bite that was never adjusted properly - it took several adjustments and a few months to completely go away - but because of Dr. Davis I have been pain free for years - Spiker is my dentist for life!"
- G.C. /
Google /
Nov 13, 2019
"Dr. Guerre is a great dentist. He has the best bedside manner, takes his time to explain everything and is very thorough. Going to the dentist is usually not at the top of my list of favorite things to do, but Dr. Guerre makes the visit pain free."
- H. /
Google /
Nov 13, 2019
Previous
Next
Professional fluoride treatments are usually given every 6 months at the patient's regular cleaning. The dentist may use acidulated phosphate fluoride (APF) or neutral sodium fluoride, depending on the condition of the patient's mouth. The fluoride treatment may be given as a gel, foam, or varnish that is applied to dried, clean teeth for 1 – 4 minutes. Due to the high concentration of fluoride in professional treatments, patients should never swallow any of the fluoride.
Patients should not eat, drink, or smoke for at least 30 minutes to allow the treatment time to fully penetrate the enamel. If any fluoride is swallowed, the patient may become nauseous, but when used properly, professional fluoride treatments are safe and effective. Patients may talk to their dentist about home fluoride treatments if they are at high risk for tooth decay.
A fluoride treatment is usually included in a typical dental exam and cleaning, which is usually covered by the patient's insurance. If paying out of pocket, a professional fluoride treatment will usually cost between $20 and $50. Since fluoride treatments are a preventative measure, patients should consider that investing in fluoride treatments may save them from more expensive fillings and dental work.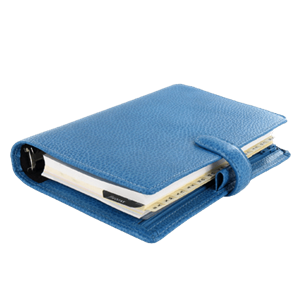 Patients with developing teeth or who are at higher risk for developing tooth decay and dental cavities, should ask their dentist about professional fluoride treatments during their regular exam and cleaning. Your dentist can help you determine if a professional fluoride treatment is right for you and if further precautions, like prescription home fluoride treatments will improve your dental health.
Related Procedures