What are Smile Makeovers?
At Cosmetic Dental Associates, Houston, TX dentists Dr. Davis and Dr. Guerre offer smile makeovers to help patients achieve a beautiful, healthy smile with multiple treatment options. You may consider a smile makeover for a special occasion, like a wedding. This transformative procedure is not only popular for brides and grooms, but it works great for college graduates who want to start their professional careers or any patient that desires to improve the appearance of their smile! Often known as a dental facelift, you can enhance the entire face with a custom smile makeover.
Drs. Davis and Guerre have over 20 years of combined experience in cosmetic dental procedures and proudly provide tooth-colored fillings, teeth whitening, veneers, and tooth bonding. They can individually perform procedures or combine them with other treatments, like simple, natural-looking transformations or more complex dental makeovers. Whether a patient wants to change the appearance of one tooth or dramatically change the look of the entire smile, our team at Cosmetic Dental Associates in Houston, TX will design the perfect makeover for stunning results.
What are the benefits of a smile makeover?
At Cosmetic Dental Associates, we love to help our Houston, TX individuals consistently appear and feel their best. Our smile makeover treatment provides our patients with multiple benefits, such as:
An efficient way to get various procedures simultaneously or relatively close to one another
Minimizing reasons that contribute to trouble with eating or closing your jaw
Whitening and straightening your smile for a desired outcome
Boosting your confidence about your smile
Enhancing your overall oral health
Smile Makeover Reviews
"Dr. Davis and Nicole are very thorough and I have been very impressed with their expertise! Have been to a lot of the so-called "celebrity dentists" throughout the country and these dentists are not near as thorough as Dr.Davis has been. All they want to do is slap some veneers, take your check and push you out the door! I feel fortunate to have discovered Dr. Davis and I feel very confident that he can handle all my dentistry needs. "
- C. /
Demandforce /
May 05, 2014
"I've gone to Dr. Spiker for 9 years now and I recommend him highly. His staff is great, as well. Mary Jo, Liz, Julie, and Nicole are all wonderful to deal with. They do a super job with kindness, patience, and HUMOR. They're the best and I wouldn't go anywhere else. I've had so many compliments on my smile and my teeth since I went to Dr. Spiker at Cosmetic Dental Associates. My smile is my first impression and is very important to me--I'm happy with the smile they gave me!! :-) "
- C. /
Demandforce /
Jul 15, 2014
"Great experience! A lot of people think they only do cosmetic dentistry, but not true! I went for a regular exam and teeth cleaning. The office is beautiful and very clean. The equipment they are using looks very high-tech. They can take panoramic X-rays, and can also take HiDef pictures of your teeth and then show you a close-up picture of each of your teeth while you are still laying in the chair using a flat panel display on a swing arm. The wait time was minimal and the hand-offs from reception to dentist to hygienist were fast and smooth. The best thing so far is the staff. They are very friendly and don't seem like they are in a hurry. They take their time, are very thorough, and make an effort to slow down and explain things. Dr. Riley did my exam...he's a cool guy and made me feel comfortable. Don't feel like you HAVE to get Dr. Davis. They work together as a team and you can't go wrong with either one. I usually FEAR going to the dentist, but I really want to take care of my teeth and this place makes me feel right at home. Highly recommend!"
- S.M. /
Yelp /
Dec 14, 2016
"Only one of a handful of dentists in the country that is accredited from the American Academy of Cosmetic Dentistry. Not only is Spiker and staff masters of Cosmetics they also do great General dentistry as well. This practice is a family environment and the staff is wonderful and easy to communicate with. If your looking for an all around great practice that can handle cosmetics and family dentistry, book your appointment asap."
- N.D. /
Google /
Jul 23, 2021
"Dr Davis gave me my smile back. His staff is outstanding! They ask about your concerns and then address them and communicate them throughout the exam. This is top notch professionalism! "
- G. /
Demandforce /
Nov 02, 2014
Previous
Next
A smile makeover can be helpful if you want to improve the look of your teeth, or if you want several cosmetic or restorative procedures. Dr. Davis will customize your smile makeover treatment to fit your concerns and goals, but it may consist of teeth whitening to correct discoloration and stains on your enamel. Other cosmetic treatments that may be part of your plan are bonding and contouring or veneers to improve the length and shape of your teeth, and to cover minor gaps between teeth. Dental restorations (crowns and bridges) may be used to replace a missing tooth or teeth. At Cosmetic Dental Associates, we offer custom-made restorations to ensure they blend with your regular teeth for a seamless look.
Prior to performing any cosmetic procedures, Dr. Davis will have to make certain that your teeth and gums are healthy. If you have any prohibitive oral health problems such as a dental malocclusion or gum disease, this will have to be treated first.
What Can I Expect During my Cosmetic Dentistry Consultation?
During the consultation, Dr. Davis or Dr. Guerre will explain the recommended procedures for your smile makeover. Using special 3D imaging technology, we can show each patient what the procedures will look like after completing them. Together, you will work closely with Dr. Davis or Dr. Guerre to create a personalized smile makeover treatment plan. Once we have created your smile makeover plan, our friendly staff can schedule your upcoming appointment(s). Sometimes, patients may need help with their overall oral health before receiving cosmetic treatments. We will need to treat gum disease or any cavities before performing your cosmetic procedures.
What happens after my Smile Makeover?
Based on the type of procedure(s), like no-prep veneers, tooth bonding, laser gum sculpting, teeth whitening, or Invisalign, patients receive personalized and detailed aftercare instructions. You should follow a good home oral health care routine that includes brushing, flossing, and using mouthwash to maintain the results of your smile makeover. Additionally, patients should continue to come to the dentist twice a year or more for their regular dental exam and cleaning. Proactive dental care will help keep your smile healthy, luminous, and beautiful.
How much do smile makeovers cost?
Most cosmetic dental procedures are not covered by insurance, but our front office team will call to see if they can cover any costs. The cost of a smile makeover will depend on the procedures we select. During your consultation, we create a detailed treatment plan and discuss the estimated costs and financing options.
How much does a smile makeover cost?
As a smile makeover is a completely customizable procedure, it's impossible to provide a cost estimate before first undergoing a consultation with one of our experienced dentists. At that point, we'll have an idea of what exactly needs to be done in order to create a smile that meets — or even exceeds — your goals. From there, we can provide a detailed cost estimate, as well as your recommended treatment plan.
How long do results from a smile makeover last?
With proper maintenance, a smile makeover should provide gorgeous results that can last for countless years. Different procedures may require more maintenance and checkups than others so it's always important to understand the responsibility that can come with them. If you have any questions at all, feel free to ask a member of our staff during your consultation.
What kinds of dental issues can be corrected with a smile makeover?
A smile makeover can rectify a wide number of oral health issues, including teeth that are chipped, uneven, broken, disproportionate, or discolored. During your consultation, we will perform an in-depth analysis of your teeth in order to determine which of your problems may be corrected through a smile makeover.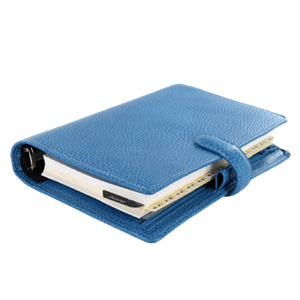 Feel Confident With Your Smile
A smile makeover allows you to feel more confident with your smile again. Helping transform your smile by reducing cosmetic imperfections, you can feel ready for your big day or job interviews. During your appointment, our Houston, TX dentists Dr. Davis and Dr. Guerre can offer additional information about helpful procedures and use innovative technology to provide a glimpse at your rejuvenated smile.
Related Procedures
Related Posts