At Cosmetic Dental Associates in Houston, TX, Dr. Davis and Dr. Guerre use smile makeovers to help patients achieve their best-looking, healthiest smile possible through various treatment options. While there are many reasons to choose a smile makeover, a special occasion like a wedding is the perfect opportunity to seek out this transformative procedure. Not only popular for brides and grooms ready to tie the knot, but smile makeovers are perfect for college graduates ready to start their professional careers or basically anybody wanting to improve the look of their smile! The appearance of the entire face can be greatly enhanced with a custom smile makeover that essentially equates to a "dental facelift."
With advanced expertise and more than 20 years of experience, Drs. Davis and Guerre use a number of procedures to transform the smile, such as tooth-colored fillings, teeth whitening, veneers, and more. Procedures can be performed individually or combined together for anything from simple, natural-looking transformations to extreme dental makeovers. Whether a patient wants to change the appearance of one tooth or dramatically change the look of the entire smile, Cosmetic Dental Associates in Houston will customize just the right makeover for spectacular results.
Smile Makeover Reviews
"Dr. Davis and Nicole are very thorough and I have been very impressed with their expertise! Have been to a lot of the so-called "celebrity dentists" throughout the country and these dentists are not near as thorough as Dr.Davis has been. All they want to do is slap some veneers, take your check and push you out the door! I feel fortunate to have discovered Dr. Davis and I feel very confident that he can handle all my dentistry needs. "
- C. /
Demandforce /
May 05, 2014
"I've gone to Dr. Spiker for 9 years now and I recommend him highly. His staff is great, as well. Mary Jo, Liz, Julie, and Nicole are all wonderful to deal with. They do a super job with kindness, patience, and HUMOR. They're the best and I wouldn't go anywhere else. I've had so many compliments on my smile and my teeth since I went to Dr. Spiker at Cosmetic Dental Associates. My smile is my first impression and is very important to me--I'm happy with the smile they gave me!! :-) "
- C. /
Demandforce /
Jul 15, 2014
"Best Dentist! – Dr. Davis has a hand for cosmetic dentistry that can only be achieved by years of experience. He is truly talented."
- M. /
Citysearch /
Feb 16, 2011
"Dr Davis gave me my smile back. His staff is outstanding! They ask about your concerns and then address them and communicate them throughout the exam. This is top notch professionalism! "
- G. /
Demandforce /
Nov 02, 2014
"I normally don't write reviews, but Dr. Davis did an incredible job. Instead of rushing to replace the veneers, he took the time to adjust my bite first, so they would stay on. The new veneers fantastic. He is also the first dentist I actually enjoy seeing. His office is clean and the atmosphere is relaxed. Everyone is exceptionally nice and friendly. I will definitely use him from now on both for cosmetic and general dentistry, and can't stop recommending him to people."
- B.S. /
Facebook /
Feb 10, 2014
Previous
Next
What to Expect with Smile Makeover
During the consultation, the dentist will and explain the recommended procedures for the patient's smile makeover. Using 3D imaging, the dentist will show the patient the potential impact of the procedures and help the patient determine their smile makeover treatment plan. Once the patient and dentist have decided on smile makeover plan, the patient can schedule their appointment for the procedures or appointments, if needed.
Smile Makeover Treatment Aftercare
The dentist will give the patient aftercare instructions based on the procedure or procedures being performed. In general, it is important that patients follow a good home oral health care regimen, including brushing, flossing, and mouthwash to maintain the results of their smile makeover. Additionally, patients should continue to come to the dentist twice a year, or as recommended by their dentist, for their regular dental exam and cleaning. Proactive dental care will help the patient's smile remain healthy, strong, and beautiful.
Smile Makeover Anticipated Costs
Most cosmetic dental procedures are not covered by insurance, but the front office will call to check if any of the costs are covered. The cost of a smile makeover will depend on the procedures the patient selects and the dentist will go over estimated costs and financing options during the consultation.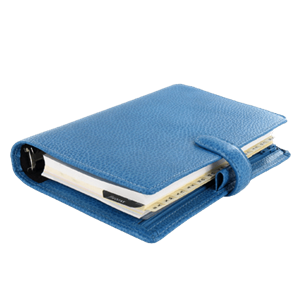 Make a list of all the issues that are concerning you, and bring it to your appointment so you can discuss your concerns. During your office visit, you'll learn about the procedures that can help you achieve your goals and learn about new technology that makes it easier to get your best smile.
Related Procedures
Related Posts