Dental implants have almost single-handedly changed the face of cosmetic dentistry with their ability to naturally and beautifully replace missing teeth. The dentists at Cosmetic Dental Associates in Houston, Texas can use dental implants to replace one or multiple missing teeth. Through a technical process, a titanium implant is secured into the jawbone where it will fuse to the bone through osseointegration. Once secured, the implant acts as a foundation where a crown, bridge, or even dentures can be securely attached. A stunning smile is restored, as well as proper function where a patient can eat, chew, and speak properly once again.
Dental Implants Reviews
"Love getting my teeth cleaned. Appreciate Dr. Riley getting me started on the implant. Long overdue."
- R. /
SmileReminder /
Jun 04, 2015
"Dr. Davis has treated my every dental need, except my implants. He is always ahead of the curve in terms of latest technology and equipment, and the human touch provided by him and his staff is just the best. He never fails to follow up with me after treatment, and being a difficult dental patient I have required after hours, holidays and much hand holding treatment to successfully get through some potentially horrible dental experiences, all of which Dr. Davis has been there for me. His staff provides professional emergency care as well. I have recommended Dr. Davis to others who are now long term patients like myself. Hard to find a dentist who you don't mind having an appointment with like the Dr. Spiker Davis staff. About Hygienist: The Hygienists at Dr. Davis' office have always been pleasant, friendly and good at their job. They understand the patients' situation, yet manage to complete their job of making the patients' teeth healthier and looking better while being gentle about it. Always feel better about my teeth when I leave! Treatment Length with Dr. Davis: 30+ years."
- R. /
Dr. Oogle /
Oct 12, 2012
"been using spiker for a long time. crowns to implants. minimal pain and always on time which is big for me. easy to set appointments and change if need be. i have major tartar build up so tough to clean but she is great...fast but careful Treatment Length with Dr. Davis: 18+ years."
- P. /
Dr. Oogle /
Oct 16, 2012
"Finally finished a year long process of replacing a failed implant and getting two new crowns. Been going to Dr. Davis for about 15 years and have always been treated professionally and have received high quality, responsive dental care. This experience was just like it has always been - super (to the extent that any dental appointment is "super")"
- L.L. /
Office Visit /
Apr 13, 2016
"Nothing like going to Dr Davis (Painless). Look forward to seeing his smile and great assistance at his office. He is friendly yet professional. He worked on me with my dental transplant and was very pleased. Like I said painless ! Give him a call you will be glad you did."
- B.B. /
Google /
Mar 02, 2017
Previous
Next
Prior to the dental implant procedure, a thorough examination will be conducted. The dentist will examine the teeth and jawbone to assess whether the gums are healthy enough and if the patient has enough bone to properly support an implant. X-rays will be taken to help the dentist develop impressions of the mouth to ensure replacement teeth fit accurately and naturally. A local anesthetic can be given prior to the implant to minimize pain and discomfort. The dentist will place the small titanium post implant into the missing tooth's bone socket. During the course of the jawbone healing, it will grow around the implant.
The jawbone healing process can take 3 – 6 months as it lays a strong foundation for the replacement tooth to be placed. At this time, a small abutment, or connector post, is attached to the implant so that a new tooth, called a crown, can be placed. Other replacement options, such as bridges or dentures, can be used as well. The replacement will match the color, shape, and size of the patient's natural teeth to give it a consistent look.
Once the dental implant is set, a patient has the option of temporary or permanent replacement teeth. Permanent teeth such as crowns and bridges are fixed into place. Some patients may opt for removable dentures that can be moved as needed. The dentist will work with the patient in order to determine the best option.
After the dental implants are installed, most patients report little to no pain. If there is any soreness, an over-the-counter pain medication can be taken. It is important for a patient to practice good oral hygiene after the procedure. This includes regularly brushing, flossing, and rinsing with antibacterial mouthwash. It's also important to keep up with regular dental appointments. If a patient practices proper oral hygiene and treats the implant with care, a dental implant is extremely durable and should last for a lifetime. In some instances, the replacement teeth may deteriorate due to wear and tear and may need to be replaced.
The cost of dental implants can vary widely depending on the number of teeth being replaced and the complexity of the case. For the most part, dental implants can cost $1,000 to $3,000. Insurance usually doesn't cover implants but if the implants are deemed medically necessary, a patient's insurance plan might cover some of the costs.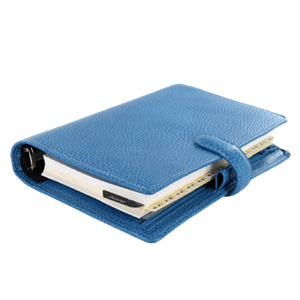 Replace and Restore Your Smile
If you want to be proud of your smile again, dental implants can fill in missing teeth for a more attractive appearance. Anyone who has missing teeth is encouraged to call our office today to make a consultation and find out about their dental implant options.
Related Procedures
Related Posts