Four Things to Consider Before Getting Dental Implants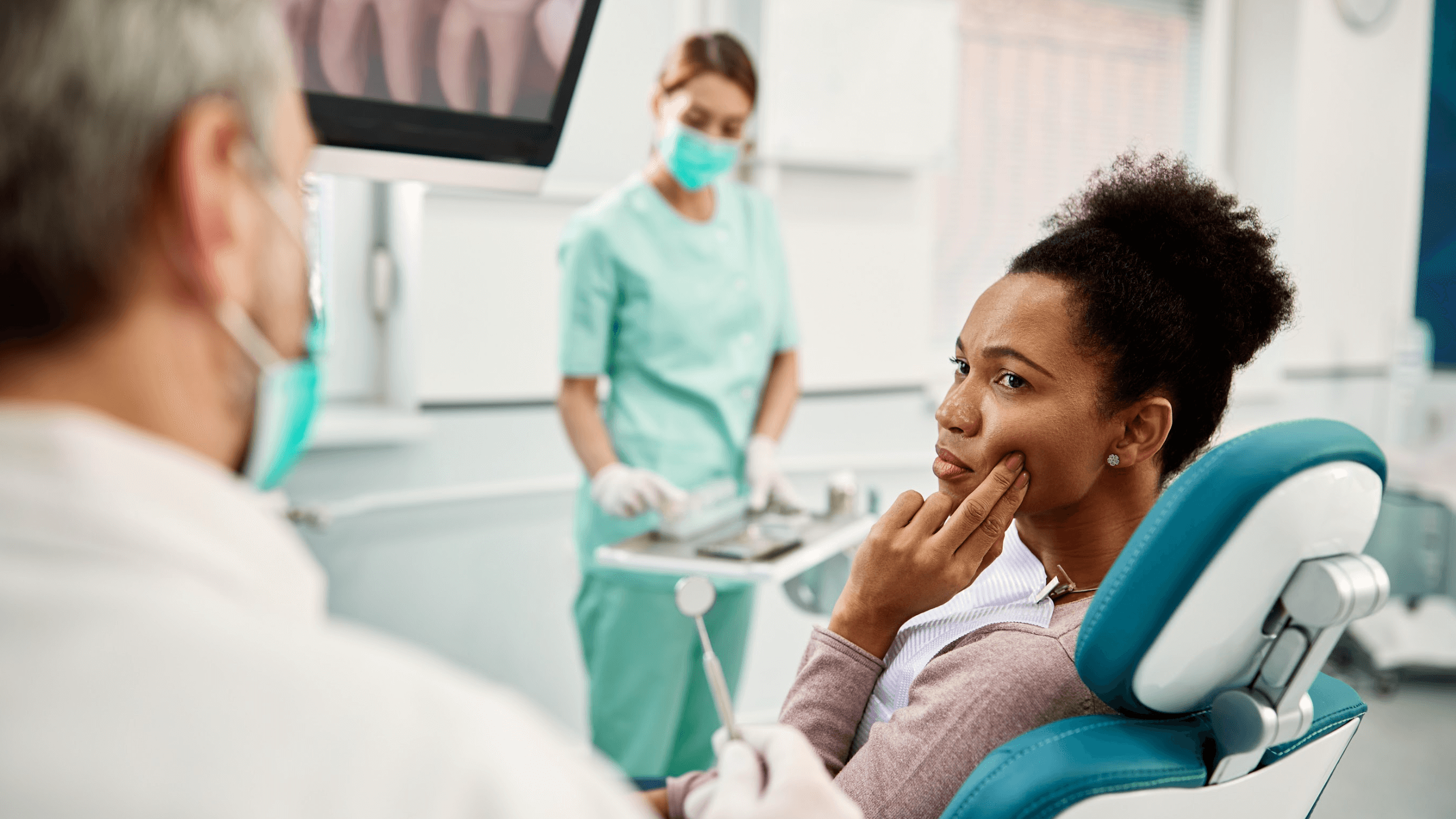 Dental implants are a great way to replace one or multiple missing teeth. Whether you've had a tooth extracted or are having problems with existing replacement teeth, Dr. Spiker Davis and Dr. Matt Guerre of Cosmetic Dental Associates in Houston, TX have extensive experience assessing and assisting patients with oral implants.
Keep reading to find out what patients need to know before getting dental implants.
Four things to know before you get dental implants
Dental implants are an excellent long-term solution to replacing extracted teeth. During the procedure, Dr. Davis or Dr. Guerre will place a titanium implant into your jawbone. Over time, this will fuse to your jaw and form the foundation for a crown, bridge, or denture in order to help restore your smile.
However, patients need to be aware of a few crucial factors before getting dental implants, such as:
1. The benefits are great
Dental implants can help a patient with a missing tooth or teeth eat, chew, and speak properly again. They can also help restore facial symmetry, which can be affected by missing teeth. Your new teeth can be customized to ensure they match your smile, and the procedure can boost your overall oral health.
2. Dental implants are not for everyone
Not everyone is an ideal candidate for dental implants. If you are pregnant, a smoker, have other health issues, or need other dental work, you may have to wait for the procedure or choose another restoration approach. Drs. Davis and Guerre will work with each patient to assess their options.
3. The procedure requires at least two steps
Technically, the dental implant refers to the titanium piece installed in the jaw. It acts as an artificial root that the new tooth will attach to. If your jaw is strong enough to hold an implant, the procedure can be done in a couple of hours. However, the implant needs to heal for roughly 3 – 6 months.
The second part of the procedure involves attaching a crown, bridge, or denture to your implants to fill the gaps in your smile. These steps require separate office visits.
4. Time is a factor when planning to replace missing teeth
If you are missing a tooth, the sooner you ask about a dental implant, the better. The longer you wait, the weaker your jawbone can become. Before placing an implant, Dr. Davis and Dr. Guerre will need to assess your oral health. In some cases, patients will require a bone graft on their jaw in order to create a stable place for the implant. If your jaw has deteriorated and you need a bone graft, this can take 3 – 6 months to heal before you get your implant.
Patients shouldn't be discouraged if they need extra dental work before getting dental implants. The sooner you see the dentists at Cosmetic Dental Associates, the better position you'll be in to reduce your healing time.
Get dental implants in Houston, TX
If you're missing a tooth or multiple teeth or your dentist has advised you that you may need an extraction, the best course of action is to inquire about getting a dental implant when your jaw is healed but still strong. However, even if it's been a few years, the skilled dentists at Cosmetic Dental Associates in Houston, TX can advise you about your options and help restore your smile.
Schedule a consultation with Dr. Spiker Davis or Dr. Matt Guerre today to get started.