Night guards have become effective ways to prevent patients from grinding their teeth and/or clenching their jaw while they sleep. These guards can also be used to alleviate snoring. The dentists at Cosmetic Dental Associates in Houston, Texas will customize the mouth guards to specifically fit the patient for a secure and comfortable fit. Continuous teeth grinding can cause excessive wear and tear on the teeth where they can chip and crack, causing extreme pain. Jaw clenching causes pain and problems to the temporomandibular joint (TMJ). Snoring interferes with sleep and can leave a patient feeling tired the next morning. All of these issues can be resolved and prevented with a tailor-made sleep guard.
Night Guards Reviews
"Spiker Davis is as good as it gets! He has been my dentist for over 30 years and I truly don't know what I would do without him. He is very caring and listens attentively. Spiker offers solutions and the all around care that I receive is unsurpassed. His lab turns out perfect crowns and his dental assistants are thorough and caring. He also offers sound advise...."wear your night guard!" Or..."you just have to floss the ones you want to keep!"  But I don't mind when he kindly scolds, it makes me know he cares. I highly recommend Spiker Davis if YOU want a beautiful and healthy smile!"
- K.J. /
Yelp /
May 09, 2017
Previous
Next
What to Expect with Night Guards
Once the patient decides to get a night guard, they will schedule an appointment at their dentist to have impressions of the upper and lower teeth made. The impressions will be sent to a dental laboratory where a custom-fit night guard will be crafted for the patient. Once the night guard is returned to the dentist, the patient will come in to have their night guard fitted by their dentist.
Night Guards Treatment Aftercare
The night guard can last for several years with proper home care. The patient should clean the mouth guard before and after each use. Depending on the type of material used when making the mouth guard, the dentist will give the patient more specific care instructions. Patients should bring their night guard to all future dental appointments so the dentist can check for general wear and decide when it needs to be replaced.
Night Guards Anticipated Costs
Compared to over-the-counter night guards, custom night guards are more expensive, but some or all of the cost may be covered by the patient's dental insurance if it is medically necessary. A night guard custom fit by a dentist can cost from $200 - $1,100, but they are more comfortable and last longer than store bought night guards.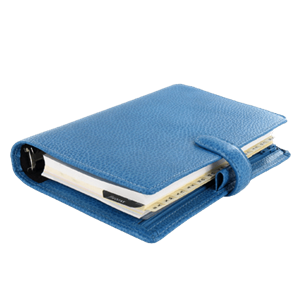 If you are one of the 30 – 40 million Americans who wake up with headaches or mouth pain, ask your dentist about a custom night guard that can protect your teeth from grinding and clenching. Not only will you get a better night's sleep, but you'll also protect your teeth from serious damage.
Related Procedures