What Are Dental Cleanings?
In order to properly preserve teeth and gums and secure optimal oral health, a comprehensive dental cleaning is suggested at least twice a year. During a cleaning, the meticulous dentists at Cosmetic Dental Associates in Houston, Texas will use professional-grade equipment to provide the cleaning of a lifetime. They not only clean the visible surfaces of the teeth and gums, but below the gum line where at-home care just can't reach. Removing this bacteria and debris prevents issues, such as cavities, gingivitis, and other oral conditions. Afterwards, a patient will be left with an unbelievably clean feeling, along with a more dazzling smile.
What Are The Benefits Of Dental Cleanings?
Regular dental cleanings at Cosmetic Dental Associates in Houston, TX help to keep your teeth healthy and looking incredible. These cleanings can provide a wide number of benefits, including:
Checking for cavities and tooth decay
Examining gums and overall oral health
Removing tough, stuck-on plaque and tartar
Cleaning and brightening the teeth
Helping prevent gingivitis and periodontitis
Improving breath
Extending the life of your teeth
Covered in full or part by most insurance
Am I A Candidate For Dental Cleanings?
The ADA (American Dental Association) recommends patients have professional dental cleanings two times per year. Children should have their first dental exam before they turn one and following that, Dr. Davis and Dr. Guerre can help you decide when your child is old enough for their next appointment. A dental cleaning can help prevent cavities since plaque buildup, the biggest reason for tooth decay, is removed. A professional cleaning will also address stains and tartar on the teeth. If you want to brighten your smile, freshen your breath, boost your health, and avoid spending money on more expensive treatments, make an appointment for a dental cleaning for yourself and every member of your family at Cosmetic Dental Associates in Houston, TX
Dental Cleanings Reviews
"I had a good experience today. My cleaning was quick and easy, and there was no waiting. CDA is a top-notch dental practice."
- S.E. /
Google /
Apr 08, 2021
"I adore Dr. Guerre and Liz. Professional, courteous, and exceptional work. You are always greeted as a friend not just a client. Courtney is a very gentle and thorough hygienist. 10 ⭐'s!!!"
- H.B. /
Google /
Jul 02, 2021
"If I didn't live in Houston, I'd still fly back in to go to Dr. Guerre and the team. Phenomenal care, service, attitude, professionalism and dental proficiency."
- N.S. /
Google /
Jul 16, 2021
"Courtney Routh is a wonder! Most gentle, thorough, and efficient dental cleaning in my experience . . ."
- N.P. /
Google /
Jul 30, 2021
"I've been going to Dr. Davis for 30+ years. He and Dr. Guerre have a wonderful bedside manner which makes the experience much better. Courtney was super gentle cleaning my teeth. It was actually pleasant. Highly recommended!"
- J.E. /
Google /
Aug 26, 2021
Previous
Next
What Can I Expect During a Dental Cleaning?
Dental cleanings usually start with an examination of the patient's teeth. During the examination, the dentist will look for any signs of damage, cavities, or decay. The patient's teeth are cleaned to remove any plaque and tartar buildup, followed by a deep clean and polish with professional dental tools. Patient will have the opportunity to discuss the health status of their teeth with their dentist as well as discuss home dental health suggestions.
What Can I Expect After a Dental Cleaning?
After receiving cleaning services at the dentist, patients should maintain optimal oral hygiene using the recommendations provided by his office during their treatment. Patients should brush their teeth twice a day, use mouthwash, and floss. If given special instructions or items to use by or office, such as specific mouthwash or toothpaste, patients should follow the directions given and schedule an appointment for follow-up.
What aRe Anticipated Costs of a Dental Cleaning?
Considered a form of preventative health care, most insurance companies cover some, if not all of the cost of a routine cleaning. Our office will check with the patient's insurance policy before sending a bill to the patient of any remaining payment due. The overall cost for a cleaning varies among dental practices and is also determined based on the condition of the patient's teeth. If covering the cost out of pocket, patients should expect to pay between $50 and $135.
Frequently Asked Questions about Dental Cleanings
How often should I receive a dental cleaning?
The typical recommendation for how often to receive dental cleanings is around six months. It is suggested to receive at least two dental cleanings a year in order to help with cavity prevention. During your initial dental cleaning, our team at Cosmetic Dental Associates will help you schedule your next visit to our practice.
Will I receive a dental exam with my dental cleaning?
Most often, a dental cleaning and exam can be performed within the same visit to Cosmetic Dental Associates. Digital x-rays may also be administered in order to detect any underlying concerns with your oral health. Following your cleaning, a thorough dental examination can be performed to determine if additional treatment is needed.
Can a dental cleaning prevent teeth stains?
A dental cleaning removes plaque and tartar buildup, which can aid in the health and appearance of your smile. Additionally, a cleaning can be effective in cavity prevention, and fluoride treatments may be available for further oral health benefits. Ask your dental professional at Cosmetic Dental Associates what whitening or cavity prevention options are available to you.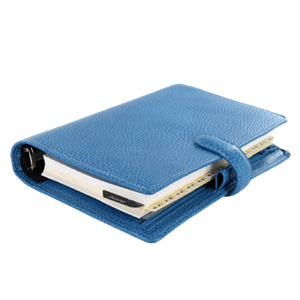 Plan Your Procedure
Procedure Recovery Location

In Office
Contact Us
Get Cleaner, Whiter Teeth
Schedule your dental cleaning today! A dentist's top priority is ensuring that each patient has a healthy smile they can be proud of and can show off. Call our front office to schedule your dental cleaning. We look forward to seeing you in our chair soon!
Related Procedures
Related Posts