what is Home Teeth Whitening?
Effective teeth whitening can be accomplished right in the comfort of home with at-home trays provided by Cosmetic Dental Associates in Houston. These trays are customized to fit patients' teeth securely and comfortably for effective whitening. With continued use, the teeth become several shades lighter over time. The dentist will prescribe the appropriate strength and also determine how long the gel should be left on. While MTM and Smart Moves aligners are used for teeth straightening, they can also be used as whitening trays once aligning treatment is over. It's recommended that patients go into the dental office for touch-up treatments once or twice a year when using at-home treatments.
Reviews
"Wonderful staff. My family and I have been going there for decades. Excellent integrity. I never worry that I am having unnecessary work done, like with other dentists I have gone to in the past."
- C.D. /
Google /
Aug 17, 2019
"I have to be honest... the dentist, by nature, is not my favorite visit. As such, I really do appreciate a place where I can experience something akin to torture for me and still leave with a smile on my face. I've been a patient of Dr.Davis' since the 90's and I still have all my teeth! Every one of the staff is very personable and I have always felt comfortable about their feedback, advice and professionalism."
- H.D. /
Google /
Feb 14, 2020
"My visit was great from the moment I arrived. Liz made feel very comfortable and was very helpful explaining options. Dr. Davis gave me a consultation about my teeth and he gave me exceptional advice. They did not push anything on me. Dr. Davis is kind in his approach. The office is beautiful and clean. I will be going back for treatments! Thank you!"
- J.N. /
Google /
Dec 04, 2021
"The best....."
- J.A. /
Google /
Dec 04, 2021
"The Best in the dental business! Kindness and care on every appointment."
- S.W. /
Google /
Nov 20, 2021
Previous
Next
how does home teeth whitening work?
Before starting any teeth whitening treatment, a thorough examination is conducted by the dentist to assess the patient's mouth, including the condition of the enamel. Based on the exam, the appropriate method is discussed with the patient and chosen. It's important for patients to understand that if enamel is in overall poor condition, the teeth will be too sensitive for teeth whitening to work. In this case, the dentist may recommend porcelain veneers, which will whiten the color of the teeth by bonding a custom-made veneer over the natural tooth. For patients whose mouths are in good condition, there are several teeth whitening options available.
how long does home teeth whitening last?
While no teeth whitening option is permanent, results can last several years. With in-home treatments, patients can expect results to last a couple of years. Whitening is extended through proper care such as regular brushing with recommended toothpastes, flossing, and appropriate mouthwashes. Regular check-ups should be part of this routine, since regular professional cleanings can remove plaque and tartar. In addition, patients should limit foods and drinks like berries, tea, coffee, and soda that stain teeth.
how much does home teeth whitening cost?
Several factors determine the cost of teeth whitening such as the whitening method used, the number of treatments needed, and the patient's desired whiteness of the teeth. Take-home treatments can cost anywhere from $300 to $500. The dentist can provide further details on all costs involved during the consultation.
Can home teeth whitening remove all types of stains?
Home teeth whitening can effectively remove surface stains caused by food, beverages, and tobacco; however, for deeper, intrinsic stains, in office whitening is recommended.
Can anyone use home teeth whitening products?
Generally, home teeth whitening is safe for most people. However, it's recommended to consult with a member of our team at Cosmetic Dental Associates before starting any whitening treatment, especially for those with dental conditions, sensitive teeth, or allergies to the ingredients.
Can home teeth whitening make my teeth sensitive?
Some people may experience temporary tooth sensitivity after using whitening products, especially those with higher concentrations of bleaching agents. This sensitivity usually subsides after a short period.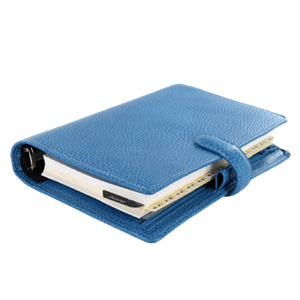 get a whiter, brighter smile
If you're looking for that million-dollar smile, you are only a phone call away. Give our office a call today so we can schedule your consultation to help you find the best solution to get you that whiter, more brilliant smile.
Related Procedures
Related Posts