The dentists at Cosmetic Dental Associates in Houston can restore the form and function of teeth with dental crowns or caps. A dental crown is a cap shaped like a tooth that's fitted over a tooth to change its shape, size, and overall appearance to match the other teeth. In some cases, crowns can be fabricated in our "in-house" lab for a quick turnaround time. The crowns are durable and made with all-porcelain, porcelain-fused-to-metal, all-ceramic, or all-resin, among others. First, the tooth is properly prepped. This can include crown lengthening, which exposes more of the tooth so the crown can be placed properly. Afterwards, an impression is made. From there, the crown will be made and placed in a separate visit.
Dental Crowns Reviews
"Another great experience, can't recommend them enough, before you do anything extreme or think you might need a second opinion, come here first. Spiker has saved me from two root canal's and crowns! "
- R. /
Demandforce /
Mar 24, 2010
"Dr. Davis was exceptionally sweet and compassionate, and, very patient in explaining the various options I had for my broken front teeth. His dental assistant was extremely nice and, again, very patient in showing me the "actual" various veneers and crowns available.In addition, I was very impressed that his team was willing to research whether my veneers (vs. crowns) would be covered by my insurance for my two broken teeth. I think that was above and beyond their call of duty and very much appreciated! I also appreciate the fact Dr. Davis would prefer to go the more conservative route and try to save whatever two front teeth I have left with veneers versus doing major grinding of my teeth for crowns.Although I do not yet have my veneers, I was highly recommended by a friend of mine ? her smile is beyond gorgeous and I am looking forward to my new smile!!!! "
- D. /
Demandforce /
Dec 17, 2010
"I was flossing after lunch and out came one of my lower front crowns. It had broken in half. I called Dr. Davis office, and they asked if I could come in right away. Dr. Davis and Nichole worked on me immediately. Now I have a new crown on the way! I just love Dr. Davis and all of his staff. They are a talented, kind, and happy group; I appreciate them more than words can express. "
- P. /
Demandforce /
Feb 16, 2012
"My former dentist retired about five years ago and since that time I had not seen any dentists. In February of 2013 I was munching on some homemade popcorn when I bit down on an uncooked kernel. At the time I suffered a great deal of pain in the upper and lower jaw. I knew I needed to find a dentist quickly. After searching the net I found Dr. Davis. There were hundreds of reviews with an rating average of 5 stars. I was looking for an experienced dentist and I definitely got one. Dr. Davis's resume is extensive going back to the 70s.The news was not good. Over the years fillings on numerous teeth had dropped out exposing deep holes. Not only that, two gold crowns had holes in them as well. I would say every other tooth had a problem. I had noticed a sandy substance from time to time, always wondered what it was. Turns out it was the composite material in the fillings that I received when I was a teenager.Years ago I had been replacing the rear molars one at a time. Now many front teeth had problems as well Sensodyne toothpaste was my best friend and disguised the many tooth problems that I didn't want to recognize.I soon learned that matching the original teeth with new crowns would be a perpetual challenge. I bought some tooth whitener from the local drugstore and began to experiment.. It performed poorly. Later on I got the dental grade 44% carbide peroxide from eBay. This was much more powerful and I learned if you were not absolutely precise with the trays, it was easy to burn your gums. Whitening effect was better, but still not enough. My original plan was to go with zirconia crowns one at a time and use the bleaching agent to whiten my natural teeth. I practiced with the powerful stuff for a couple weeks and never could bleach my natural teeth to the whiteness that I desired. So I was faced with a crucial decision. Would I be in front of a mirror for the rest of my life trying to match my natural teeth to the desirable white crowns? Would I forget about the bleaching and have yellowish crowns put in to match my natural teeth? Thinking about it now I can see that none of this would really work without replacing the old crowns that were several shades of white downscale from any of my desires. Those would have to be replaced as well as my original teeth with holes and what few teeth I had without holes. Bottom line, replace everything that shows!In that there were so many tooth problems and the bleaching in my case would be a never-ending nightmare, I decided to go with zirconia crowns 10 on top and 10 on the bottom. It was not an easy decision but once it was executed I never looked back. I learn very quickly that there were some parameters that needed to be set that included more than just color. Tooth tapering, that is how rounded the corners of the teeth are as well as the actual spacing between the teeth. I have always been one for detail and Dr. Davis accommodated me on every level. He had photos showing exactly what my future teeth would look like and he explained the process in detail.The big hitch in all of this was when he told me he usually works on a mouthful of teeth, at least 10 or so at a time when cosmetic dentistry is involved. Quite frankly I was just short of being terrified but tried not to show it. Could not imagine four hours in a dental chair. Turns out that my fears were totally unwarranted. When it came down to the first big operation, 10 on top, Nicole, Dr. Davis's assistant sensed my nervousness and answered all of my questions thoroughly. She is definitely a sharp cookie, experienced and beautiful as well. Four hours may sound like a long time but when under the influence of nitrous oxide, time goes by pretty quickly. I never had been more relaxed in all of my life. Incredibly it turned out to be almost a fun experience! Honestly I don't think you can go wrong using the Davis Nicole dental team. It was all very professional, very focused, but at the same time it is all done in a low stress, almost jovial way.During the entire process including the bottom 10, there were bite adjustments at regular intervals. Usually one week was the time I was given to evaluate what teeth were matching which were not. This is a good thing. Made things more accurate. Dr. Davis is precise, patient, and will do whatever it takes to make for a great fit. He has earned my trust!About bleeding gum's: For years I had gum problems. The worst was on the lower jaw at one of the incisors. It used to bleed all the time whether I flossed or not. One other spot had similar problems but to a lesser degree. My former dentist was concerned that I might have gum disease. Just before replacing the lower 10, I looked at my bleeding gums and noticed something I had not been aware of before. The bleeding gum was adjacent to a metal infused crown that was now well over 20 years old. I can tell you as soon as the temporary crowns were installed in the lower jaw, it was a matter of days when all the bleeding ceased. So I guess some people are sensitive to the metal infused crowns. The other problem spot cured itself too. It makes one wonder how many people think they have gum disease and that is not the case.Forgot to mention I had a small front tooth on the lower jaw that had grown outward at a 45° angle since I was a child. He fixed that too. Now that it is done, how do they look? My first words when it was all coming together were " This is spiritually uplifting!". They're beautiful, all super white!, So cool! "
- J. /
Demandforce /
Jan 24, 2014
"This is the first time I've had anything done other than teeth cleaning. So far, everything has gone well. The drilling was more or less painless, and I've had no after effects. I'll know more when I get my permanent crown fitted. "
- D. /
Demandforce /
Jul 08, 2014
Previous
Next
A dental crown usually takes 2 appointments to complete. During the first appointment, the dentist will prepare the tooth for the crown, take impressions of the tooth for the permanent crown, and place a temporary crown over the tooth to protect it. The impressions are sent to a dental laboratory where a customized crown(s) will be created for the patient. Once the crowns arrive back at the dentist's office, the patient can schedule an appointment to have their permanent crown(s) fitted and set by the dentist.
Patients do not usually have any pain after a crown is placed, but some patients experience discomfort or tooth sensitivity. Depending on the material, crowns can last from 7 – 40 years. Patients can extend the life of their crown by practicing good oral hygiene and visiting their dentist for regular exams and cleanings. If oral health is neglected, the tooth under the crown may develop a cavity or infection that will require more extensive treatment, like a root canal.
The total cost of a dental crown will depend on the materials used, as well as the amount of teeth treated, their condition, size, and location. Porcelain over metal crowns are about $500 - $1,500 per tooth. Metal crowns costs from $600 - $2,500. All porcelain crowns are usually about $800 - $3,000 per tooth. The dentist will go over estimated costs and financing options during the patient's consultation and the front office can check with the patient's insurance to determine if any of their costs are covered.
When does a tooth need a crown?
A tooth usually needs a crown if it is weak from a root canal or decay to protect it from breaking. Dental crowns are also used for cracked teeth and teeth that have been worn down.
Does getting a dental crown hurt?
Any possible discomfort from getting a dental crown placed is typically similar to getting a filling done. Dr. Davis or Dr. Guerre will numb the tooth and surrounding gums with a local anesthetic to ensure you remain comfortable during the procedure. After the crown is placed, some people may experience temporary sensitivity as the underlying tooth gets accustomed to the new crown. If you are worried about pain, Cosmetic Dental Associates also offers oral conscious sedation and IV sedation options.
How much does a dental crown cost?
At Cosmetic Dental Associates, the total cost of your dental crown will depend on the type of materials used. Here are the price ranges you can expect:
Porcelain over metal crown: $500 - 1,500 per tooth
All metal crown: $600 - 2,500 per tooth
All porcelain crown: $800 - 3,000 per tooth
How long does a crown usually last?
Depending on the material used, you can expect a crown to last between 7 - 40 years. By practicing good oral hygiene with regular dental visits, you can dramatically extend the life of your crown.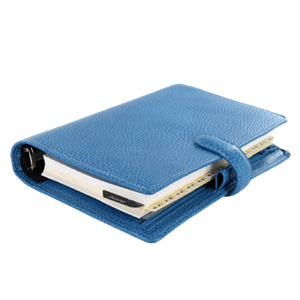 If you are concerned about the condition of your teeth, schedule a consultation with the dentist to learn more about how crowns can help you. Everyone deserves a beautiful, healthy smile, so come in soon to find out how you can improve yours.
Related Procedures
Related Post