When Is Composite Bonding Needed?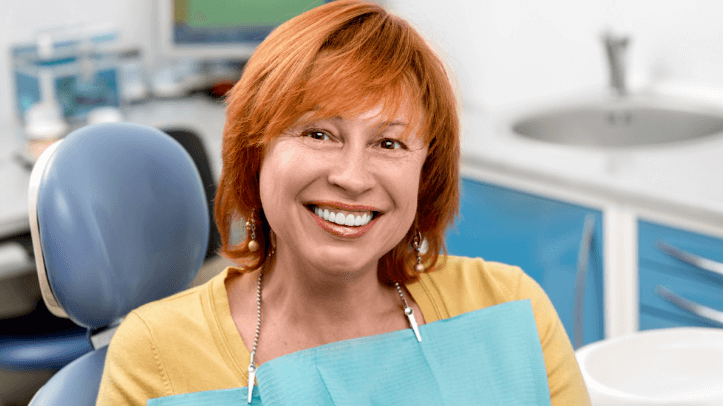 Cracked or chipped teeth, gaps, and stained enamel can lead to a less-than-perfect appearance. Now, treatments like composite bonding can restore your teeth to their original state. Bonding involves the quick application of a tooth-colored resin that is sculpted and hardened with a special light. Cosmetic Dental Associates proudly provides an attractive smile transformation with minimal time and discomfort.
Want to address minor flaws in your smile? Call now to book an appointment with cosmetic dental professionals Dr. Spiker Davis or Dr. Matt Guerre. Our Houston, TX team strives to provide high-quality care no matter your needs.
What is composite bonding?
Composite bonding is an effective way to repair a wide range of aesthetic issues that make you feel self-conscious. The bonding process begins when our team at Cosmetic Dental Associates cleans and prepares the area to be treated. We then etch the surface layer and apply a conditioning gel to ensure proper adhesion.
The composite material is carefully molded to match the natural contours of your teeth. We use specialized instruments to shape the material before hardening it with a curing light. The final step is polishing the surface for a beautiful shine. Our patients are thrilled with their results.
What issues does bonding treat?
There are many reasons patients choose to work with Dr. Davis and Dr. Guerre in Houston, TX. Here are a few ways bonding can enhance your smile:
Repair chipped teeth and cracks
Even out the shape of teeth
Cover gaps between teeth
Change the length of teeth
Hide discoloration or staining
Restore decayed or worn-down teeth
Patients should understand that bonding is not designed for severe or long-term damage caused by issues like gum disease. However, it is a great choice for patients seeking minor to moderate improvements in their appearance.
Who is an ideal candidate for bonding?
At Cosmetic Dental Associates, we are committed to helping all dental patients achieve the smile of their dreams. We begin by evaluating your oral health and discussing your goals. Dr. Davis or Dr. Guerre can provide recommendations and explain the benefits of bonding versus options like porcelain veneers.
Ideal candidates for composite bonding have good oral hygiene habits and no major alignment or bite problems that would interfere with their treatment. Patients should also be aware of possible issues such as discoloration or chipping over time. Our cosmetic dental staff can explain the pros and cons in full detail during a consultation.
How long does composite bonding last?
Though bonding is not considered as long-lasting as veneers, it is a worthwhile way to address common aesthetic issues. It generally lasts anywhere between 5 – 15 years, depending on how well you care for your smile long-term. Practicing good oral health habits, like brushing and flossing, are essential for extending the life of your treatment. Cosmetic Dental Associates can offer additional oral care tips during your next appointment.
Try composite bonding for your smile
When chipped teeth, cracks, and discoloration prevents you from looking your best, contact Cosmetic Dental Associates in Houston, TX. Composite bonding is a great solution for minor flaws and can make a world of difference. Call now to book a cosmetic dental appointment with Dr. Spiker Davis or Dr. Matt Guerre. We can help you get back on track with optimal oral health and an attractive, confidence-boosting smile.