Seven Benefits of Dental Implants From Your Houston Cosmetic Dentist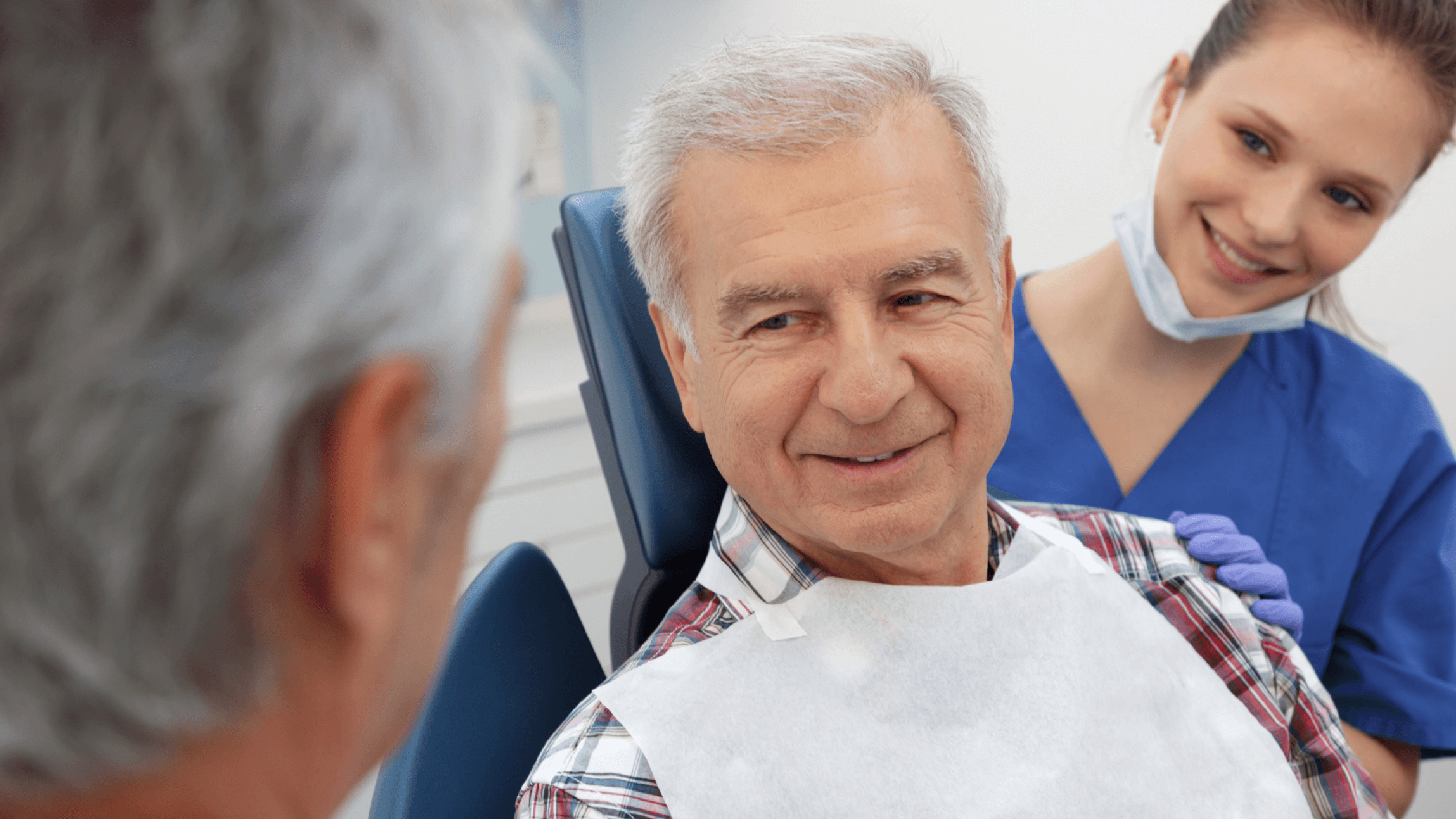 Dental implants are used to replace missing teeth and help reestablish normal eating and speaking abilities. But implants can also function as a cosmetic dentistry procedure when included as part of a smile makeover. Houston, TX cosmetic dentists Dr. Spiker Davis and Dr. Matt Guerre can help you decide if dental implants are right for you during a treatment consultation at Cosmetic Dental Associates. They are committed to helping patients improve both their oral health and appearance through cosmetic dentistry procedures, like dental implants and smile makeover plans. Implants are a long-term tooth replacement option that can be used to replace any number of missing teeth and breathe life back into your smile. Read on to explore some of the exciting benefits of choosing this option for your oral health needs and aesthetic goals.
What are dental implants?
Dental implants are artificial screw-like posts that are surgically inserted directly into the jawbone. Osseointegration is the healing process where the implant fuses with the surrounding natural bone. It then becomes a supportive base for an implant-retained crown, bridge, or denture that serves as the visible (cosmetic) portion of your tooth replacement.
Candidates for dental implants in Houston, TX usually have one or more missing teeth, have a jawbone strong enough to withstand the procedure, and do not wish to wear a traditional denture or dental bridge. Dental implants can improve the bite and offer a range of cosmetic dentistry benefits, both of which work to create a healthy, natural-looking smile.
The health and smile makeover benefits of dental implants
Dr. Davis and Dr. Guerre use dental implants at Cosmetic Dental Associates to help their patients in Houston, TX in a variety of ways. Some of the oral health and cosmetic dentistry benefits of choosing dental implants include:
Mimic natural teeth: Implants are designed to replicate the structure of natural teeth, offering a biting function and appearance that is very similar to real teeth.

Long-term smile results: Dental implants cannot be removed, so your new teeth and smile can last for many years to come.

No dietary restrictions: You have relatively no restrictions with dental implants, as opposed to those that are often experienced with dentures. Dental implants are often strong enough for you to enjoy your favorite foods without worry.

Smile improvement: Apart from filling in gaps left by missing teeth, implants help preserve the health of the jawbone and maintain a fuller, more youthful-looking smile and facial profile.

No risk of decay: Since dental implants are made of titanium and other biocompatible materials, they are not at risk for developing tooth decay.

Easy to maintain: In general, implants can be cared for just like your natural teeth, through daily brushing and flossing habits. They also do not require pastes or adhesives to remain securely in place.

Improved speech: Missing teeth can lead to speech problems. With the help of dental implants, you can speak with confidence once again.
How are dental implants used?
Dental implants are a versatile tooth replacement and cosmetic dentistry option that can be used in many ways by Dr. Davis and Dr. Guerre, including:
To replace one tooth: When you have a missing tooth, a single dental implant is inserted into the jawbone to replace the tooth root. Single implants are then used to support individual dental crowns.

To replace several teeth: When you have more than one tooth missing in a portion of your mouth, dental implants may be an effective smile makeover and tooth replacement solution. They can be placed at each missing tooth site or in a series to provide support for fixed bridges.

To replace all teeth: Two or more implants can be used to support an entire upper or lower arch of teeth by serving as sturdy anchors for an implant-supported denture.
Are dental implants an effective cosmetic dentistry option?
As talented and experienced cosmetic dentists, Dr. Davis and Dr. Guerre routinely recommend dental implants for many of their patients. Implants are a strong and reliable cosmetic dentistry choice used to treat tooth loss and enhance the smile. When choosing this option for tooth replacement or a smile makeover, Houston, TX patients often enjoy the ability to eat and speak confidently and, most important, comfortably. Dental implants are safe, durable, and can last a lifetime with proper oral hygiene and routine cleanings and exams at Cosmetic Dental Associates.
How can I maintain my dental implants?
To ensure that your dental implant continues to meet your needs and doesn't fail, regular oral hygiene is important. Poor oral hygiene and a lack of regular dental care can lead to a bacterial infection known as peri-implantitis. Also, if you clench or grind your teeth, Dr. Davis and Dr. Guerre can custom-design a nightguard for you that can help protect both your implants and your natural teeth.
Is a smile makeover with dental implants right for you?
There are many oral health and cosmetic dentistry benefits to experience when choosing dental implants in Houston, TX. At Cosmetic Dental Associates, Dr. Spiker Davis and Dr. Matt Guerre are excited to offer implants as a tooth replacement and smile makeover option. Our doctors can examine your teeth and gums during a dental exam to determine if you're a viable candidate. Reclaim your confidence with dental implants! If you're missing teeth and looking for an effective way to replace them, call our caring team today to schedule a dental implant and cosmetic dentistry consultation!