Snoring affects the quality and quantity of sleep, disturbs sleeping partners and others in close proximity, and can be a source of embarrassment. Snoring stems from air that can't move freely through the nose and throat while a person sleeps. This causes the surrounding tissue to vibrate, which leads to that unmistakable snoring sound. Houston's Cosmetic Dental Associates has an experienced team of dentists that can treat snoring and provide relief for the patient and their partner. Relieving snoring can lead to more restful sleep and better relationships.
Reviews
"Wonderful staff. My family and I have been going there for decades. Excellent integrity. I never worry that I am having unnecessary work done, like with other dentists I have gone to in the past."
- C.D. /
Google /
Aug 17, 2019
"What can I say that hasn't already been said by so many? Spiker Davis is a Top dentist and his staff is awesome! Dr. Davis is an excellent dentist, and when you make an appointment for 9:00 - you get in at 9:00 (or Very Shortly thereafter) so there is very little waiting. I, for one, appreciate that they schedule appointments that allow me to at least imagine they value my time as well as theirs. For practical tips on the dentistry, I have one front tooth that was broken in a fall 11 years ago. Dr. Davis bonded the tooth for me, matching perfectly the color and size. It being a front tooth, it gets a lot of wear - despite my efforts to save it - so it has required a re-do now two times - and each one has been better than the one before. It feels natural in all ways. He is an artist with teeth. He is also constantly teaching and showing different things to his staff; this man just loves what he does! So don't hesitate to call him if you need an excellent, energetic, upbeat artistic dentist who has a fabulous staff that does equally amazing work (His hygienists are the BEST!)."
- C.H. /
Google /
Nov 15, 2019
"I can't say enough good things about Dr. Davis and his staff!!! I have been a patient for over 30 years. Wouldn't consider going anywhere else. They are kind, patient and ultra professional. I send everyone I can to them!!"
- L.E. /
Google /
Nov 14, 2019
"Dr. Spiker Davis - simply put - I saw several dentists and specialists and endured years of pain that Dr. Davis - he insists we call him Spiker - diagnosed as a bite that was never adjusted properly - it took several adjustments and a few months to completely go away - but because of Dr. Davis I have been pain free for years - Spiker is my dentist for life!"
- G.C. /
Google /
Nov 13, 2019
"Dr. Guerre is a great dentist. He has the best bedside manner, takes his time to explain everything and is very thorough. Going to the dentist is usually not at the top of my list of favorite things to do, but Dr. Guerre makes the visit pain free."
- H. /
Google /
Nov 13, 2019
Previous
Next
Snoring can be caused by a number of issues. These can include:
Sleep apnea – a breathing obstruction where breathing is temporarily halted and causes the sleeper to wake up throughout the night to resume normal breathing.
Age – middle-aged and older patients tend to snore more since the throat narrows and the throat's muscle tone decreases.
Weight – overweight people have more fatty tissue and poor muscle tone in the throat, which contribute to snoring.
Heredity – some patients inherit traits that increases the incidence of snoring, such as narrower airway passages, a narrow throat, and more.
Sinus and nasal problems – when the airways are blocked or the nose is stuffy, snoring is more likely to occur.
Substances – drinking alcohol, smoking, and taking certain medications can cause a higher incidence of snoring.
Snoring can be greatly helped with the use of custom mouth guards. These guards help keep the airways open and brings the tongue and/or lower jaw forward while sleeping for better breathing and less snoring. For sleep apnea sufferers, there is the CPAP machine that blows pressurized air into a mask that's worn over the face to assist breathing. There are several surgeries available to treat snoring, such as removing tissues that cause snoring.
Keeping the air moist in the bedroom with a humidifier can added needed moisture to aid in breathing. Avoiding drinking alcohol before bed can help reduce snoring, as well as quitting smoking, which can aggravate airways. Maintaining a healthy weight, including exercising, is another effective option. Establishing a regular sleeping pattern can also help with snoring.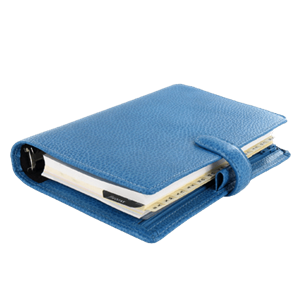 Who wants to snore? Nobody does. And your partner definitely doesn't want to hear it. To restore sleep, your relationship, and your peace of mind, come into our office to learn more about our snoring options. We want to stop your snoring and get you back to restful sleep. Call our office today to schedule a consultation.
Related Procedures