Snoring affects the quality and quantity of sleep, disturbs sleeping partners and others in close proximity, and can be a source of embarrassment. Snoring stems from air that can't move freely through the nose and throat while a person sleeps. This causes the surrounding tissue to vibrate, which leads to that unmistakable snoring sound. Houston's Cosmetic Dental Associates has an experienced team of dentists that can treat snoring and provide relief for the patient and their partner. Relieving snoring can lead to more restful sleep and better relationships.
Reviews
"Wonderful staff. My family and I have been going there for decades. Excellent integrity. I never worry that I am having unnecessary work done, like with other dentists I have gone to in the past."
- C.D. /
Google /
Aug 17, 2019
"Five stars for every aspect of this practice. Dr. Riley and Dr. Davis truly care about their patients, take time to do procedures correctly and carefully with the latest technology. The office staff is always friendly and will work with your schedule to get you in when needed. I recommend CDA to all of my friends and family. This IS the place for dentistry."
- A.C. /
Yelp /
Aug 02, 2016
"Best place in town! All of the expert staff are uniformly courteous and pleasant- hardly noticed those loud drills in my mouth because of how pleasant everything else was. 5 stars just for the big water feature in the waiting room."
- H.M. /
Google /
Aug 09, 2019
"Dr Spiker Davis and his team were able to see me with a problem on very short notice. I consider them the best, most professional dentistry snd cosmetic office in Houston. It really is a good feeling to be under their care and know they always have your best interest in mind."
- J.G. /
Google /
Aug 02, 2019
"Very friendly staff that are efficient and great at what they do! I've been going here for years and would recommend them to anyone!"
- A.E. /
Google /
Aug 01, 2019
Previous
Next
Snoring can be caused by a number of issues. These can include:
Sleep apnea – a breathing obstruction where breathing is temporarily halted and causes the sleeper to wake up throughout the night to resume normal breathing.
Age – middle-aged and older patients tend to snore more since the throat narrows and the throat's muscle tone decreases.
Weight – overweight people have more fatty tissue and poor muscle tone in the throat, which contribute to snoring.
Heredity – some patients inherit traits that increases the incidence of snoring, such as narrower airway passages, a narrow throat, and more.
Sinus and nasal problems – when the airways are blocked or the nose is stuffy, snoring is more likely to occur.
Substances – drinking alcohol, smoking, and taking certain medications can cause a higher incidence of snoring.
Snoring can be greatly helped with the use of custom mouth guards. These guards help keep the airways open and brings the tongue and/or lower jaw forward while sleeping for better breathing and less snoring. For sleep apnea sufferers, there is the CPAP machine that blows pressurized air into a mask that's worn over the face to assist breathing. There are several surgeries available to treat snoring, such as removing tissues that cause snoring.
Keeping the air moist in the bedroom with a humidifier can added needed moisture to aid in breathing. Avoiding drinking alcohol before bed can help reduce snoring, as well as quitting smoking, which can aggravate airways. Maintaining a healthy weight, including exercising, is another effective option. Establishing a regular sleeping pattern can also help with snoring.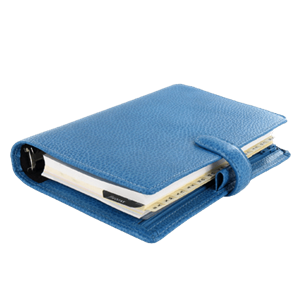 Who wants to snore? Nobody does. And your partner definitely doesn't want to hear it. To restore sleep, your relationship, and your peace of mind, come into our office to learn more about our snoring options. We want to stop your snoring and get you back to restful sleep. Call our office today to schedule a consultation.
Related Procedures