What is Root Canal Therapy?
What is one of the most dreaded dental procedures around? It's the root canal, which has caused more than a few people to skip the dentist. This doesn't have to be the case when the skilled dentists of Cosmetic Dental Associates in Houston, Texas perform the procedure. A root canal (endodontic treatment) involves removing the diseased pulp and cleaning out and disinfecting the inside of the tooth. Afterwards, the tooth is filled and sealed. A root canal not only saves the tooth, but allows a patient to chew normally again, returns normal bite forces, protects other teeth from wear and tear, and preserves the natural appearance of the tooth. For added comfort, Cosmetic Dental Associates offers several levels of sedation during the procedure.
Root Canal Therapy Reviews
"Very happy with the care and quick response to an emergency toothache. After X-rays showed nothing obvious, Spiker addressed the issue with methodically and considered other potential causes, in hopes of not needing a root canal. The jury is still out but he did call and check on me today which I appreciate."
- E.P. /
Google /
Dec 10, 2019
"My experience with all of the dentists here was absolutely incredible! I had to have a root canal and they made it easy for me to understand while keeping a smile on my face. I couldn't have asked for a better experience."
- T.D. /
Google /
Mar 14, 2018
"I had to come in on an emergency basis. I broke my front tooth after taking a bad fall and was in a lot of pain. Dr. Michael and Lily were able to get me in that very same day to do an emergency root canal. Breaking my tooth was really terrifying, but Dr. Michael and his staff got me through it in the most caring and gentle manner. Dr. Michael answered all my questions and concerns and Lily helped me out financially so i could get the treatment i needed. Really really greateful i gave them a call. Absolutely recommend them to anyone looking for a highly skilled emergency dentist. Will be going back to get other work taken care of after this."
- N.G. /
Google /
Mar 14, 2018
"This is the very first review I have ever posted online. I felt compelled to let others know about Larchmont Dental Associates and the high level of professionalism and care that they give to their patients. Dr. Michael Kazian in particular. Two superlatives that I can come up with to describe Dr. Michael's practice is finesse and precision. Truth be told, just the thought of going to the dentist triggers anxiety and fear in me and I break out in cold sweats as I'm sure it does to many of you reading this review. Not with Larchmont Dental Associates. My teeth were in very bad shape. Like really bad. Over the course of perhaps 7 visits, not once did I feel nervous or anxious. LDA have a way with their patients that is gentle, sincere and efficient. Every visit lasts no more than an hour in my case and like I said, my teeth were in horrendous shape. Dr. Michael and staff are some of the most attentive and detail oriented professionals in this industry and the care they give to each and every individual is really remarkable. My oral health and teeth are now on fleek! Oh yea, did I mention that the staff is really dope? Yea, they're amazing. Since I'm writing this review I might as well take the opportunity to thank Dr. Michael and his dope staff for without you guys, I'd still be walking around with bad teeth. I highly recommend Larchmont Dental Associates! 👍🏽😁👍🏽 seriously the best dentist ever!!FYI: the stellar work done on my teeth so far were: extraction, root canal, crown x3, cavity filled."
- J.C. /
Google /
Mar 14, 2017
"Dr Spiker Davis and his staff always make me feel like family and yet are very professional. A few weeks ago I was in a lot of pain with an old root canal which became infected and they scheduled me in the office promptly. After diagnosing me Dr Davis immediately arranged me to go straight to the specialist where I was treated. I have returned to have Dr Davis follow up with a crown HAPPY CAMPER!"
- B.M. /
Google /
Aug 06, 2021
Previous
Next
What can I Expect during a root canal?
Before the root canal begins, the dentist will numb the patient's teeth and gums with a local anesthetic, as well as nitrous oxide gas for further patient comfort and relaxation if needed. Once the patient is prepared, the dentist will carefully remove the pulp from the decayed tooth, both the visible portion of the tooth and the root below the gum line. After the tooth is removed, the dentist will place a crown or filling material to strengthen and protect the treated tooth.
What can I expect after a root canal?
After the root canal treatment, the patient's lips and gums will remain numb for a few hours, but the patients will be able to drive and leave to recover at home. If the patient is feeling any pain after the procedure, they can take an over-the-counter painkiller, following the instructions on the label. If the dentist placed a temporary crown over the tooth, the patient will return after the permanent crown is created and sent back to the office. The dentist will then place the crown and check the fit. The patient should return for annual dental exams and professional cleanings twice a year, or as recommended by the dentist.
HOw much does a root canal cost?
The cost of the root canal will depend on how many teeth are being treated and where the teeth are located in the mouth. The front teeth cost from $300 - $1,500, bicuspids cost from $400 - $1,800, and molars cost $500 - $2,000. Additional costs may be added for emergency cases if the patient needs a same day or weekend root canal. If a crown or other dental implant is used, that cost will be added to the patient's total cost.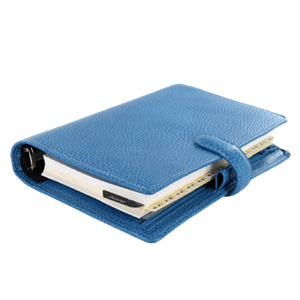 If you have a toothache or infection, make an appointment to have the dentist look at your tooth and talk about treatments, including a root canal. A root canal can prevent more serious dental problems and relieve your pain.
Related Procedures