Many people may not realize that oral health is tightly linked with the airways and proper breathing. Bacteria caused by poor oral hygiene and oral diseases, such as gum disease, can travel and lead to airway problems, which can affect a patient's breathing. At Cosmetic Dental Associates in Houston, the dentists and their team can diagnose and treat a wide variety of airway problems. It is important to seek treatment right away because once the bacteria pass through the airways, it can enter the lungs, and cause serious illnesses like pneumonia, which can be deadly, if left untreated.
Reviews
"Wonderful staff. My family and I have been going there for decades. Excellent integrity. I never worry that I am having unnecessary work done, like with other dentists I have gone to in the past."
- C.D. /
Google /
Aug 17, 2019
"Five stars for every aspect of this practice. Dr. Riley and Dr. Davis truly care about their patients, take time to do procedures correctly and carefully with the latest technology. The office staff is always friendly and will work with your schedule to get you in when needed. I recommend CDA to all of my friends and family. This IS the place for dentistry."
- A.C. /
Yelp /
Aug 02, 2016
"Best place in town! All of the expert staff are uniformly courteous and pleasant- hardly noticed those loud drills in my mouth because of how pleasant everything else was. 5 stars just for the big water feature in the waiting room."
- H.M. /
Google /
Aug 09, 2019
"Dr Spiker Davis and his team were able to see me with a problem on very short notice. I consider them the best, most professional dentistry snd cosmetic office in Houston. It really is a good feeling to be under their care and know they always have your best interest in mind."
- J.G. /
Google /
Aug 02, 2019
"Very friendly staff that are efficient and great at what they do! I've been going here for years and would recommend them to anyone!"
- A.E. /
Google /
Aug 01, 2019
Previous
Next
Gum disease is caused by the build-up of bacteria. The bacteria and other debris come together to form a sticky film (plaque) on the teeth. When the plaque hardens, it becomes tartar and when tartar and plaque are left on the teeth, gum disease can arise. Once the bacteria from the disease leaves the mouth, it can go into the airway passages and lungs, leading to airway problems and respiratory issues.
Oftentimes, medications, such as antibiotics, can be given for some airway problems to clear up any infections. Procedures to reduce plaque and tartar can be performed to prevent recurring issues. These can include scaling where the tartar and plaque are removed beneath the gum line by your dentist.
In some cases, surgery may be needed, which can include laser gum surgery and gum graft surgery. Upper airway surgery can also be used for extreme cases. Surgery can be performed on the soft palate, the trachea, and even the tongue.
Regardless of treatment, a patient needs to practice good oral hygiene, which includes brushing teeth at least twice a day, flossing regularly, and visiting the dentist for routine check-ups and cleaning. It's also best to avoid smoking and tobacco products. If surgery is performed, your dentist will give you detailed instructions on how to care for the treatment site.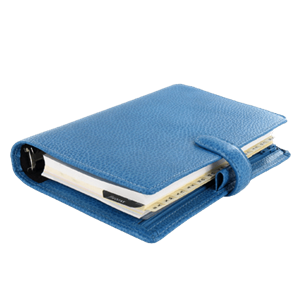 Airway problems can be serious and the root is often right in the mouth. Poor oral hygiene can lead to breathing problems, which are easily preventable with proper oral care. Our team can determine if you have airway problems and help treat present issues and prevent future conditions from arising. Please give us a call today.
Related Procedures