About Intravenous Sedation
When the thought of getting needed dental work puts a patient into a frenzy, he or she can inquire about sedation dentistry. One particular method, intravenous (IV) sedation, deeply relaxes a patient to put him or her at ease during a dental procedure. The highly trained dentists at Cosmetic Dental Associates in Houston will carefully monitor and control the medication that's entering the patient's body via the vein. At any time, the amount of sedation being delivered can be changed to suit a patient's needs. Also worth mentioning is the fact that IV sedation doesn't actually put a patient to sleep, but instead in a deep relaxation mode.
The drugs involved in IV sedation can vary but most commonly, a class of drugs known as benzodiazepine (or benzo) are used. These are anti-anxiety medications that can relax a patient, induce sleepiness, and cause the patient to forget about the experience. Among benzos used, midazolam is preferred since it leaves the body quicker than other drugs. Local anesthetics can also be used in the IV to cut down on pain. Sometimes, stronger painkillers, like opioids, are added into the IV.
Reviews
"Wonderful staff. My family and I have been going there for decades. Excellent integrity. I never worry that I am having unnecessary work done, like with other dentists I have gone to in the past."
- C.D. /
Google /
Aug 17, 2019
"I have to be honest... the dentist, by nature, is not my favorite visit. As such, I really do appreciate a place where I can experience something akin to torture for me and still leave with a smile on my face. I've been a patient of Dr.Davis' since the 90's and I still have all my teeth! Every one of the staff is very personable and I have always felt comfortable about their feedback, advice and professionalism."
- H.D. /
Google /
Feb 14, 2020
"Had some bonding done today it was painless and it looks so good nobody will know but me! Thanks Dr. Guerre and Kim great job👍"
- L.M. /
Google /
Oct 19, 2021
"I've been going to Dr. Davis for 30+ years. He and Dr. Guerre have a wonderful bedside manner which makes the experience much better. Courtney was super gentle cleaning my teeth. It was actually pleasant. Highly recommended!"
- J.E. /
Google /
Aug 26, 2021
"I had a gum problem. I called the office and was able to see the dentist immediately."
- J.S. /
Google /
Aug 18, 2021
Previous
Next
During a consultation, a patient will meet with the dentist to discuss their course of treatment, along with any fears or anxieties that a patient may have. The dentist will go over the sedation options, including IV sedation, which is considered a moderate form of sedation dentistry. If IV sedation is chosen, a thin needle will either be inserted in a vein, usually one in the patient's hand or inner elbow. Within a few minutes of sedation, the patient will start to feel relaxed and their senses will be diminished, but the patient will be conscious throughout the process. Throughout the procedure, the dentist and other dental professionals will monitor the patient to make sure they are comfortable and not experiencing any negative side effects. The amount of sedation can be changed depending on the patient's needs.
Even though each patients' recovery can vary, most patients report feeling alert soon after the IV is halted with little to no pain. However, a patient should not drive or operate heavy machinery for 24 hours following the end of their dental procedure, so a companion must accompany the patient to the appointment to drive them home afterwards. Some patients report feeling nauseous after IV sedation, but the dentist can prescribe medication to alleviate this feeling. It's also recommended that patients sleep the rest of the day, along with staying hydrated with plenty of water and clear liquids. By the next day, most patients can remember little, if anything, about the appointment due to IV sedation. It is important to note that the memory loss only applies to the actual dental appointment.
The total cost of IV sedation varies, depending on how long the procedure lasts. Patients can pay more than $550 per hour of treatment. In some cases, IV sedation can cost $375 for the first 30 minutes and cost a lower rate per 15 minute increments as determined by the dentist. When IV sedation is elected by the patient, it's usually not covered by insurance. Our front office can confirm if the patient's insurance carrier will cover any of the cost.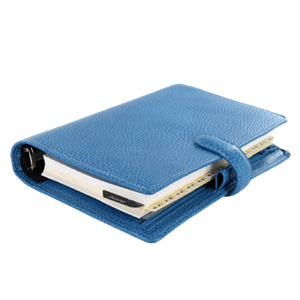 Plan Your Procedure
Procedure Recovery Location

In Office
Contact Us
If you are dreading your next dental appointment, then IV sedation may be right for you. Simply call our office and we would be more than happy to schedule you for a consultation to go over your concerns and make sure that sedation is an appropriate option.
Related Procedures