Whether a few teeth are missing or all, a patient's quality of life can be greatly affected when a person has issues surrounding eating, speaking, and the appearance of their teeth. However, the experienced dentists at Cosmetic Dental Associates in Houston, Texas offer a variety of removable dentures to restore the look and function of a patient's mouth. When a patient has no teeth remaining, full dentures are provided, while partial dentures are used for patients with some teeth left. All dentures are made of high-quality, durable materials. Since the dentures are removable, they can be easily taken in and out for cleaning purposes.
Reviews
"Wonderful staff. My family and I have been going there for decades. Excellent integrity. I never worry that I am having unnecessary work done, like with other dentists I have gone to in the past."
- C.D. /
Google /
Aug 17, 2019
"I have to be honest... the dentist, by nature, is not my favorite visit. As such, I really do appreciate a place where I can experience something akin to torture for me and still leave with a smile on my face. I've been a patient of Dr.Davis' since the 90's and I still have all my teeth! Every one of the staff is very personable and I have always felt comfortable about their feedback, advice and professionalism."
- H.D. /
Google /
Feb 14, 2020
"My visit was great from the moment I arrived. Liz made feel very comfortable and was very helpful explaining options. Dr. Davis gave me a consultation about my teeth and he gave me exceptional advice. They did not push anything on me. Dr. Davis is kind in his approach. The office is beautiful and clean. I will be going back for treatments! Thank you!"
- J.N. /
Google /
Dec 04, 2021
"The best....."
- J.A. /
Google /
Dec 04, 2021
"The Best in the dental business! Kindness and care on every appointment."
- S.W. /
Google /
Nov 20, 2021
Previous
Next
Removable dentures are usually completed in 2-5 appointments with the dentist. Once the mouth is prepared for the dentures, the dentist will take molds of the patient's mouth to send to the dental laboratory. While the custom dentures are being made, the patient will be given a set of temporary dentures to wear. Once the dentures are returned to the dentist, the patient will return to have their new dentures fitted and learn about proper denture care. The patient may need to return in 2-4 weeks so the dentist can re-check the fit of the dentures and the patient's bite.
Removable dentures will need to be cleaned frequently, following the care instructions provided by the dentist. With proper care, removable dentures usually last 2-10 years. Patients should continue to schedule annual dental exams so the dentist can check the gums, any remaining teeth, and the condition of the dentures.
Complete dentures may cost from $400 to $8,000, but most dental insurance plans will cover some of the cost. Patients may have additional costs if they need teeth extracted or oral surgery. The dentist will go over treatment options and costs during the initial consultation.
Who should get removable dentures?
Patients with one or several missing teeth can be considered for removable dentures. They're a great alternative to other more permanent options like implants. Candidates should get an evaluation from Cosmetic Dental Associates to see which dentures can restore their oral health and appearance.
How long do removable dentures last?
Removable dentures are an affordable, long-term solution that can last many years. The average lifespan for removable dentures is five to seven years, or even longer if you take care of your teeth and gums. However, you may need to be fitted with new removable dentures in Houston as the years progress.
Will my removable dentures look fake?
Our team is dedicated to making your removable dentures (whether partial or full) look and feel like natural teeth. We work with you to make sure your dentures are as realistic as possible — so your teeth don't look "fake." We're proud to restore your smile and confidence!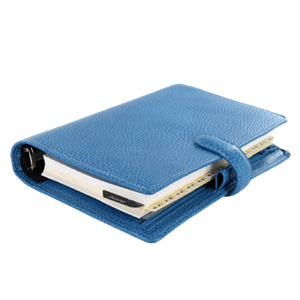 Comfortable and Functional
If you are missing some or all of your teeth, consider removable dentures to restore your smile and the function of your teeth. With removable dentures, you can smile and eat with confidence.
Related Procedures