Our team of experienced dentists at Cosmetic Dental Associates offers innovative no-grind veneers for restorative aesthetic results without removing any enamel from your teeth. With no drilling necessary, no-grind veneers are revolutionary to transform your smile while preserving the integrity and health of your existing teeth. Adhered directly to the teeth, No-prep veneers blend nicely with your surrounding teeth for a natural restoration. They are also durable and long-lasting when cared for properly. To learn more about this advanced treatment option, contact our Houston, TX practice to schedule your initial consultation. Our goal at Cosmetic Dental Associates is to provide you with a fully rejuvenated smile through comfortable treatment options.
Though both traditional and no-grind veneers are formulated to provide optimal cosmetic results, traditional veneers require the removal of some of the tooth's enamel. This can affect the health of your teeth and gums. With no-grind veneers, no removal of the enamel or use of anesthesia is required, making it a more comfortable, quicker treatment option. You will also not need to wear temporary veneers while your custom no-grind veneers are being created. Additionally, no-grind veneers are extremely thin in order to be comfortable and not add extra bulk to your teeth.
No-Prep Veneers Reviews
"Dr. Davis was exceptionally sweet and compassionate, and, very patient in explaining the various options I had for my broken front teeth. His dental assistant was extremely nice and, again, very patient in showing me the "actual" various veneers and crowns available.In addition, I was very impressed that his team was willing to research whether my veneers (vs. crowns) would be covered by my insurance for my two broken teeth. I think that was above and beyond their call of duty and very much appreciated! I also appreciate the fact Dr. Davis would prefer to go the more conservative route and try to save whatever two front teeth I have left with veneers versus doing major grinding of my teeth for crowns.Although I do not yet have my veneers, I was highly recommended by a friend of mine ? her smile is beyond gorgeous and I am looking forward to my new smile!!!! "
- D. /
Demandforce /
Dec 17, 2010
"I had gone to my previous dentist for over 20 years. After doing research I went to Spiker for a consultation for veneers. He will be doing my veneers but I have also decided to use him for my routine dental care. He and his staff are very personable and his offie is up to date and comfortable. "
- D. /
Demandforce /
Jul 15, 2011
"Dr. Spiker Davis has been my dentist for almost 30 years. He has done excellent work on both my veneers as well as the most recent work done on two onlays to my upper back teeth. I'd highly recommend him to any of my friends. "
- P. /
Demandforce /
Sep 24, 2011
"I have been seeing Dr. Davis for over 15 years and have never once been anything less than pleased. He's a great dentist and I love his office. From the very pleasant office environment to the friendly and helpful staff, the service is superior! Over the years, I've been stopped in public and asked about my teeth, "who is your dentist" or "what toothpaste do you use"? It actually happened again just this weekend.I have veneers and I have loved them and had absolutely NO problems with them all these years. Dr. Davis and his staff take great care of me and my teeth! "
- C. /
Demandforce /
Jun 14, 2012
"Dr. Davis is a very caring and personalize doctor. He delivers great care, has experience and talent beyond any other in Houston. The staff is seasoned and also delivers great here. He completed my veneers which were great and were a painless endeavor. Unowned have the perfect smile that I always wanted. "
- D. /
Demandforce /
Sep 23, 2012
Previous
Next
Prior to the placement of your no-grind veneers, a member of our dental team will take digital impressions of your teeth. This allows for a customized fit to your veneers, allowing them to match your surrounding teeth. Once they are ready, your no-grind veneers will be bonded directly onto your teeth. Typically, no anesthesia is required for this procedure. The veneers will then be adjusted and buffed for an optimal fit and shine. The results will be immediate for you to experience your newly restored, luminous smile.
Following the placement of your no-grind veneers, it is important that you continue to maintain an optimal at-home oral care routine with regular brushing and flossing. During your annual visits to Cosmetic Dental Associates, we will be able to evaluate the wear of your veneers and make any necessary adjustments or advise you if a veneer needs to be replaced.
Are no-prep veneers covered by dental insurance?
Since it is a cosmetic procedure, no-prep veneers are typically not covered by dental insurance. However, prior to your treatment, we will contact your provider to determine your out-of-pocket costs. We can also provide you with information on low-interest financing and the payment methods we accept at our practice.
Are no-prep veneers reversible?
Unlike traditional porcelain veneers, no-prep veneers are totally reversible. This makes them an incredible option for anyone concerned about making an irreversible change to their smile.
How do I care for my no-prep veneers?
Caring for your no-prep veneers is incredibly easy as they can be treated just like real teeth. All that is required is the normal brushing and flossing twice a day in order to keep them stain-free and sparkling white.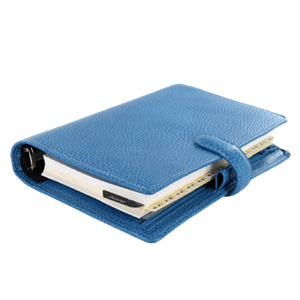 Plan Your Procedure
Procedure Recovery Location

Home
Contact Us
With no-grind veneers, you can experience a new beautiful smile without jeopardizing the integrity and health of your teeth. Our team at Cosmetic Dental Associates is proud to offer this innovative treatment option to help our patients experience restored confidence in the smile. Contact us in Houston, TX to learn more and to schedule a consultation.
Related Posts