What Teeth Alignment Issues Are Treated by Invisalign?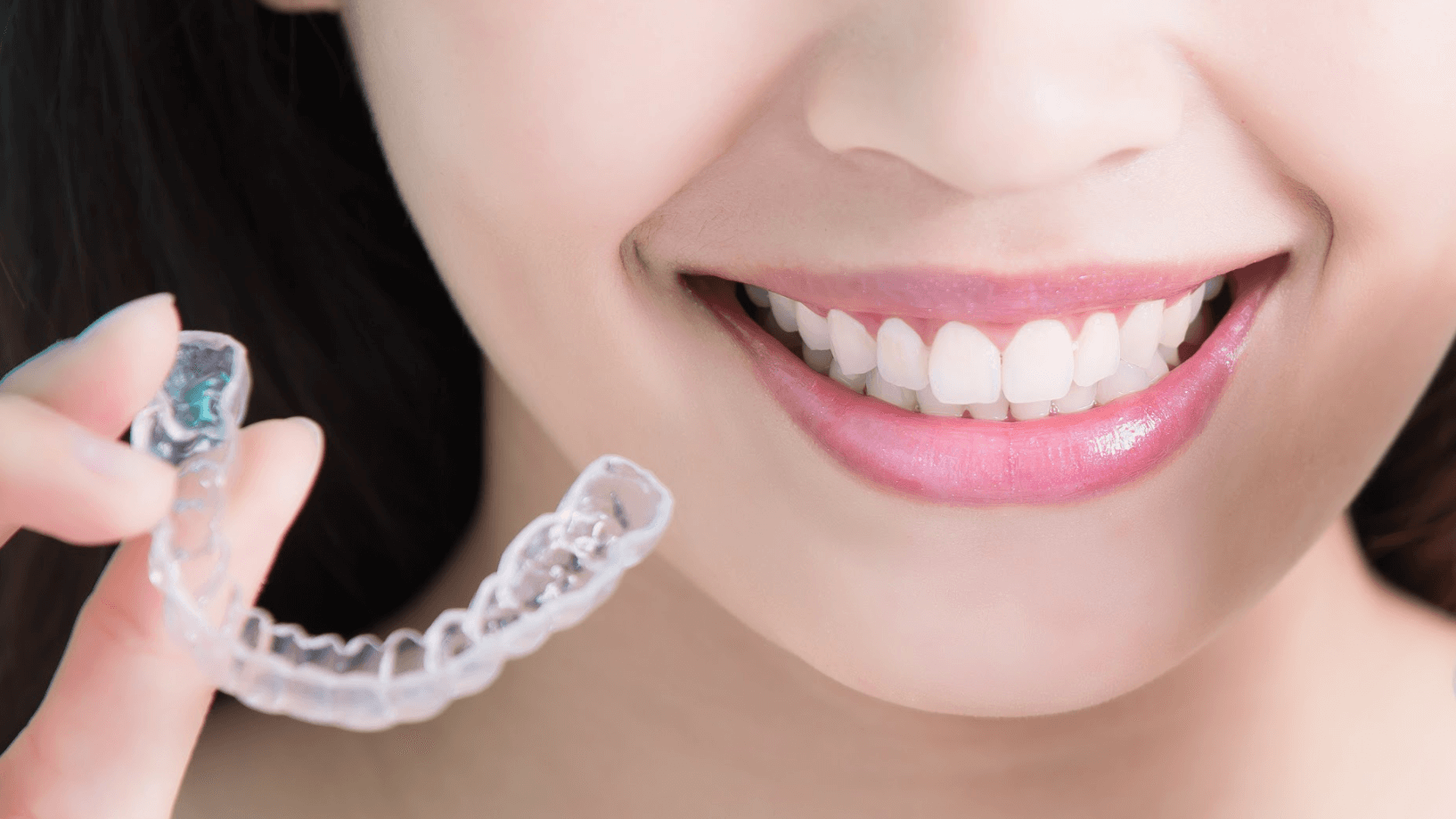 The feature most people desire for a perfect smile is straight teeth. However, some patients have misaligned, crowded, or crooked teeth they want to correct, and often seek out cosmetic dentistry solutions to make over their smiles. At Cosmetic Dental Associates in Houston TX, we are excited to offer Invisalign® as a smile makeover option for those looking to straighten their teeth in a fast, less noticeable way. Invisalign is an orthodontic treatment option that allows you to use clear teeth aligners to gradually realign your teeth. When undergoing Invisalign with a skilled cosmetic dentist, Houston patients can look forward to enjoying a straighter and more beautiful smile. If you're unhappy with the appearance of your teeth, Dr. Spiker Davis and Dr. Matt Guerre can determine if you're a good candidate for a smile makeover with Invisalign during a dental examination.
Can a smile makeover with Invisalign straighten your teeth?
Invisalign may be ideal for addressing a variety of orthodontic conditions and aesthetic concerns. Houston cosmetic dentists, Dr. Davis and Dr. Guerre, are highly trained Invisalign providers and use advanced technology to map out your personalized treatment plan. Made from smooth yet durable material, these clear teeth aligners work to gradually shift your teeth to their desired positions. They are custom-made for every patient to improve their overall oral health and help meet their smile makeover goals.
During the treatment process, the teeth are gently and perceptibly moved with the help of clear Invisalign aligners. Each pair of aligners is worn for up to 22 hours daily for a specific period of time (usually a week or two) before they are switched out for the next in the custom series. Our Invisalign dentists in Houston, TX offer this cosmetic dentistry treatment as either a standalone procedure or as part of a custom smile makeover at Cosmetic Dental Associates.
What smile concerns can Invisalign treat?
When it comes to improving the cosmetic appearance of the teeth with a smile makeover, Houston, TX men and women often turn to Invisalign. This option has successfully helped many patients with a wide array of dental issues and smile concerns, such as:
Crowded teeth: When you have a small mouth and your teeth are crowded together closely, it can be difficult to effectively clean them. Straightening the teeth can significantly lower your risk of cavities and gum disease.

Overbite, underbite, and crossbite: Invisalign can help improve bite issues, which can affect your oral health, speech, and ability to bite and chew comfortably. A crossbite, for instance, can lead to gum problems or chipped teeth.

Gaps: Teeth alignment problems, such as spacing, can increase the risk of gum disease in addition to creating cosmetic concerns with your smile.
Ultimately, Invisalign can be a great choice for anyone who doesn't want to undergo lengthy orthodontic treatments or who prefers a more discreet approach to care. Teens and adults alike have successfully used this orthodontics alternative. This clear solution may offer a faster path to a straighter smile over traditional braces, in some cases. Most important, straightening the teeth allows you to properly brush and floss more efficiently, which can improve your oral health.
Why choose Invisalign as a cosmetic dentistry option?
At Cosmetic Dental Associates, Dr. Davis and Dr. Guerre can offer Houston, TX patients a number of benefits by guiding them through the Invisalign process. Some advantages of choosing Invisalign as an orthodontic and cosmetic dentistry option include:
Discreet appearance: These clear teeth aligners are far less noticeable than traditional metal or ceramic braces.
Easy to wear: The plastic aligner material is smooth, durable, and conforms to the teeth. Invisalign trays are secured with resin buttons that are bonded to specific teeth in your mouth, meaning they stay in place easily.
Fully removable: The aligners can be taken out of your mouth before brushing, flossing, eating, or drinking, unlike metal braces. This allows for easier plaque removal, which is great for your oral health and lowers your risk of tooth decay and gum disease.
Improved oral health: Since these aligners can be removed, patients are often better able to maintain a good at-home oral hygiene routine to support a healthy smile.
Fast treatment time: Invisalign typically takes less time than traditional metal braces to straighten the teeth. Treatment times can be anywhere from 6 – 18 months, depending on individual needs.
How to get straight teeth in Houston, TX
If gapped, misaligned, or crooked teeth are keeping you from the smile you've always dreamed of, Cosmetic Dental Associates can help! Dr. Spiker Davis and Dr. Matt Guerre offer Invisalign as a standalone procedure or as part of a smile makeover to help you discreetly shift your teeth to where they belong. Invisalign can be effective at treating teeth alignment issues, such as an overbite, underbite, crossbite, crowded teeth, and gaps in the teeth, along with offering cosmetic dentistry benefits. To determine if you're a viable candidate for Invisalign, call our dental office in Houston, TX today to schedule a consultation. We can't wait to help you enhance the health and appearance of your smile!