What Bite Issues Can be Fixed With Invisalign® Treatment?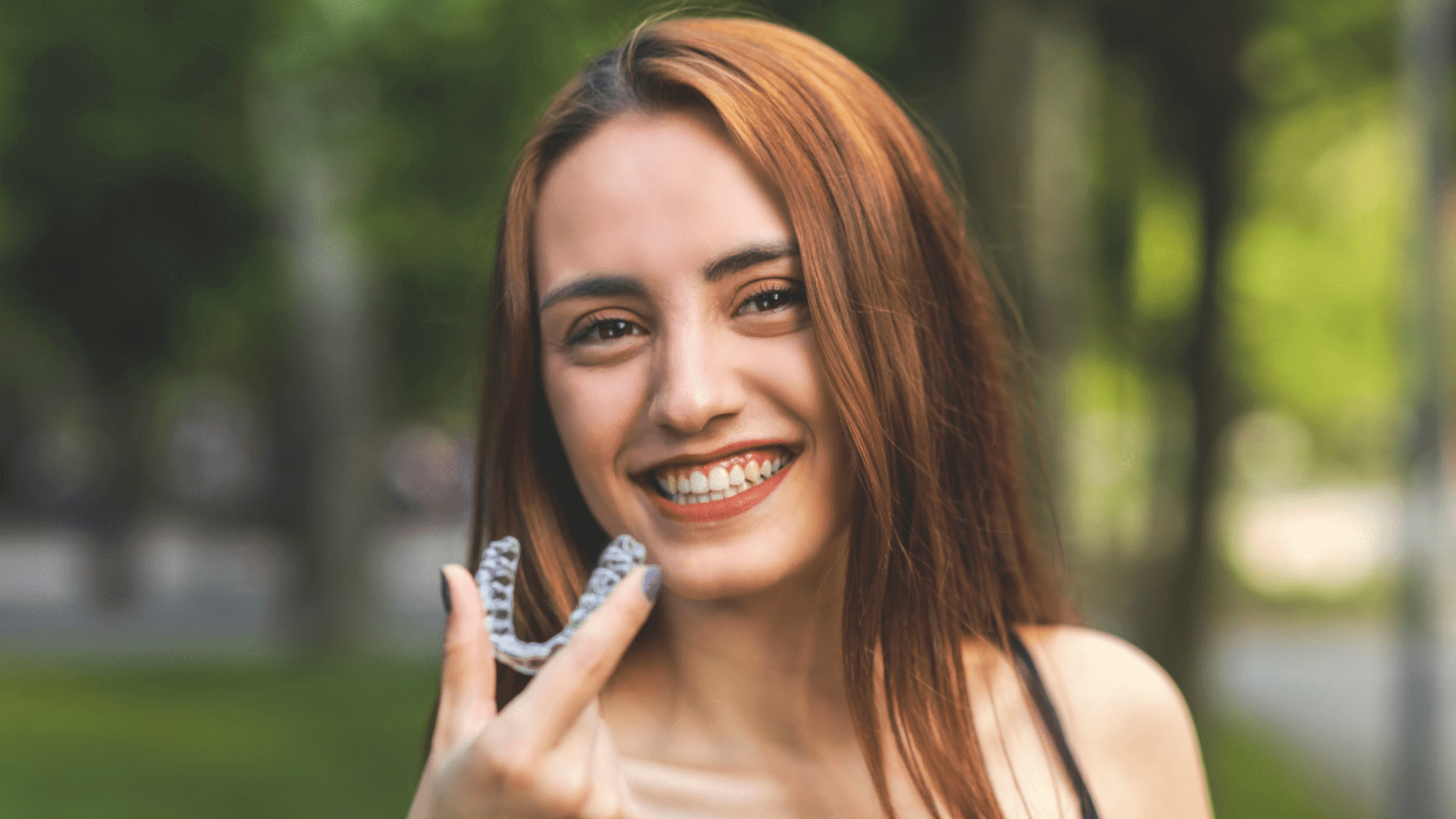 Many teenagers and adults suffer from crooked or misaligned teeth that can cause self-esteem issues. However, there are many types of treatment you can get to fix these problems. One of the most popular options is Invisalign treatment. This system allows you to fix minor dental problems without bulky and painful mouth gear. Dr. Spiker Davis and Dr. Matt Guerre can help you find the best treatments for your dental goals and needs. Schedule a consultation with Cosmetic Dental Associates in Houston, TX today.
What is Invisalign treatment?
Invisalign treatment is a treatment plan that uses Invisalign aligners to help slowly move teeth into their ideal position. These aligners are made of clear plastic that is incredibly easy to clean. Many people prefer Invisalign treatment over traditional metal braces because it is a virtually painless treatment, and there are no wires or other gear that is bulky and painful. Invisalign aligners straighten your teeth almost invisibly so that you can go about with your life without having to worry about what your aligners look like.
What issues can Invisalign aligners fix?
Invisalign aligners do not just work to straighten your crooked or misaligned teeth. This treatment course can also work to correct bite issues you may be experiencing. Some of these bite problems include:
Crossbite

Overbite

Open bite

Gaps

Crowding
You can address a large variety of dental issues with Invisalign aligners.
How does Invisalign treatment work?
The first step of getting Invisalign is being fitted for your aligners. Dr. Davis and Dr. Guerre will take photos, digital x-rays, and impressions of your teeth. These will be used to create customized aligners. Over the next several months, you will switch aligners every few weeks while your teeth are moved into their new position. Most patients get treatment for 1– 2 years; however, this depends on the severity of your starting condition and how well you follow the treatment instructions. Once your treatment is finished, you will be fitted for a customized retainer.
What should I know about Invisalign aligners?
Your Invisalign aligners are removable, but they should be worn for at least 20 hours a day every single day. You should only remove your aligners to eat, drink, brush your teeth, or clean them. You should also brush your teeth after you eat prior to putting the aligners back in. This helps to reduce the build-up of bacteria on your teeth and on the aligners. You should also make sure that you have a good oral hygiene routine to keep your oral and dental health in good condition. This routine should include brushing twice a day, flossing regularly, using mouthwash daily, and attending dental exams and cleanings twice a year.
Where can I get Invisalign treatment in Houston, TX?

Invisalign aligners can treat multiple different issues within your bite. These aligners are a great way to correct a variety of dental issues and problems that you might have. Invisalign makes fixing your smile as easy as popping in an aligner. Dr. Spiker Davis and Dr. Matt Guerre can help you determine if you are a good candidate for Invisalign treatment today. Contact Cosmetic Dental Associates in Houston, TX today for a full consultation on the overall state of your oral and dental health.