Understanding the Different Types of Veneers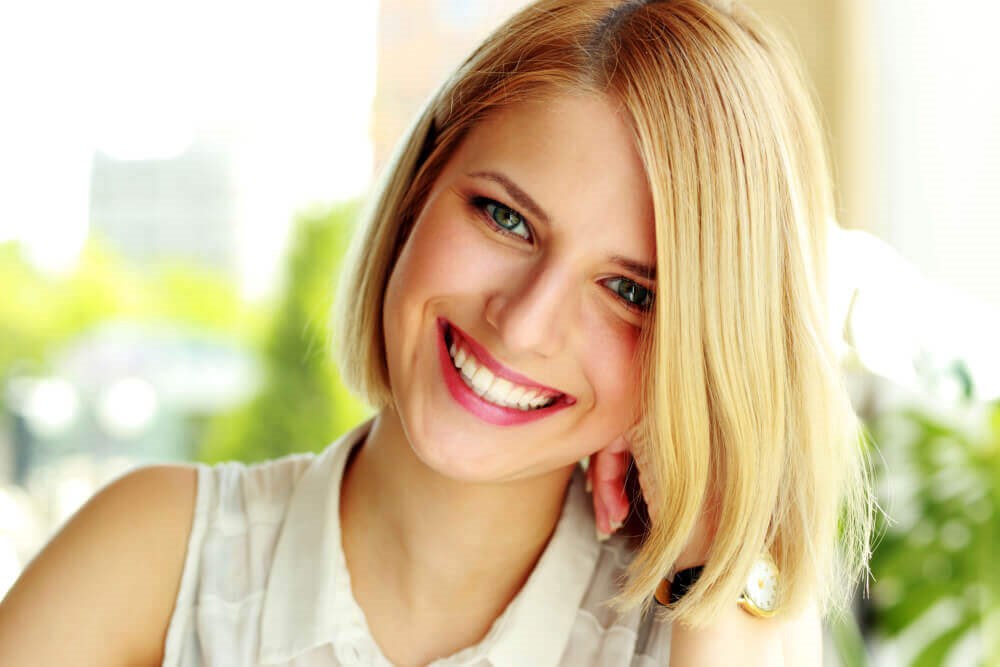 Veneers are one of the most popular cosmetic dental treatments that can dramatically improve the appearance of your smile. This custom-designed dental treatment covers the front of stained, cracked, and worn-down teeth, and can even hide gaps and spaces, resulting in a more uniformed smile. Veneers can instantly transform your smile and self-confidence, making you want to smile even more.
When Houston-area residents think about veneers, they may not be aware of the different choices to consider. That's why it is essential to choose a cosmetic dentist you trust. The skilled team of dentists at Cosmetic Dental Associates in Houston have the experience and skill set needed to provide their patients with the best solution when it comes to their cosmetic dentistry needs. Men and women in Houston who are interested in veneers will feel at ease knowing that Dr. Davis and Dr. Guerre will provide them with the appropriate treatment plan needed to rejuvenate their smile. If you are unhappy with how your teeth look and have been considering veneers, read below for a helpful description of the different options available to help guide your decision-making process.
Porcelain Veneers
Porcelain veneers are comprised of an extremely durable, yet thin shell that is adhered to the front side of your teeth, masking imperfections. They also aid in the transformation of your smile by bridging small gaps between teeth as well as helping to resolve bite-related issues.
For patients in Houston with small teeth that almost resemble "baby teeth", a condition called microdontia, the cosmetic dentists at Cosmetic Dental Associates can craft larger-shaped veneers that attach to the smaller teeth, dramatically changing the smile.
Porcelain veneers are custom designed to resemble your own natural teeth. With proper care, this cosmetic dentistry solution can last up to 20 years.
The process
Porcelain veneers require thorough planning to get just the right color shade and shape proportionate to your mouth. A thin layer of enamel from the front surface of each tooth is removed, enabling space for the veneers to be placed. Next, digital impressions of the teeth are made to formulate the custom-made, ceramic veneers. There is usually a waiting period while the veneers are fabricated, and the patient wears a temporary one. Once the veneer is ready, it is bonded to the tooth using a special resin.
Lumineers
Traditional veneers are thicker and require the removal of a significant amount of tooth enamel. Lumineers are thinner, about the size of a contact lens, and require less tooth enamel removal. Considered to be minimally invasive, patients who opt for Lumineers do not have to wear a temporary veneer while waiting for production. The application of Lumineers requires specialized training; not all dentists can deliver this option to their patients. With proper oral-hygiene care, regular brushing, flossing, and dental cleanings, Lumineers can transform your smile for up to 20 years.
The Process
The dentist will create an impression of the patient's upper and lower teeth to ensure your new Lumineers fit proportionately within your mouth and surrounding teeth. Next, the impression will be sent to a laboratory for the custom production. Typically, ready in about two to three weeks, the Lumineers are then bonded to your existing teeth. Patients often do not experience problems with pain or sensitivity, as with traditional veneers due to less enamel removal. Extremely natural in appearance, Lumineers will go unnoticed when you show off your smile.
No-Prep Veneers
Innovative, no-grind veneers deliver aesthetic results without any removal of your tooth's enamel. With no drilling necessary, these veneers transform your smile instantly while preserving your teeth's natural shape and health. No-prep veneers are bonded directly to your teeth, blending in with your other teeth to transform your smile. Durable and long-lasting when cared for properly, no-grind veneers are a real rejuvenation solution.
The Process
Before the placement of your no-grind veneers, digital impressions of your teeth will be made for customization that is specific to your mouth and existing teeth. While being prepared, there is no need to wear a temporary since there will not be enamel removed from your teeth. No-prep veneers are bonded directly onto your teeth, adjusted, and buffed, ensuring a natural look.
If you are ready to rejuvenate your smile and feel proud to show off your teeth, then veneers may be your solution. Your smile is not something you should have to hide behind. The dentists at Cosmetic Dental Associates in Houston have the experience and training needed to restore their patient's smiles. Allow our expert dentists to guide you in the decision-making process as to which type of veneer is best for you. We invite you to call or schedule your consultation appointment with Cosmetic Dental Associates today.