No-Prep Veneers—What Are They and What Makes Them So Popular?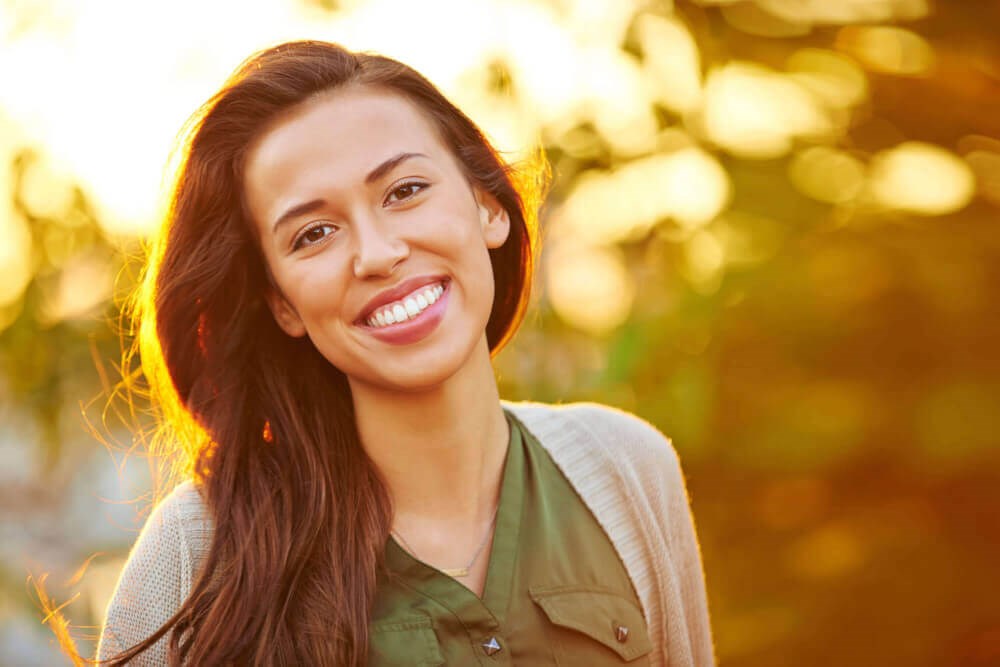 When it comes to cosmetic dentistry, one of the most popular options when it comes to a smile makeover is dental veneers. Dental veneers can eliminate several dental issues for both men and women in the Houston area who are struggling with how their smile looks. Now with today's dental technology, veneers have never looked more natural and stunning for individuals wanting to restore their smile. Traditional porcelain veneers are still the most prevalent choice, but the up and coming newcomer of "no-grind" dental veneers is the hot new choice for select candidates. No preparation, no anesthesia, and one office visit are among the several perks being offered to patients for a dazzling smile with this new innovative technology.
The expert cosmetic dentists at Cosmetic Dental Associates in Houston, TX offer the option of no-grind veneers to help their patients restore their smile. Dr. Davis and Dr. Guerre are skilled dentists that provide the alternative option of no-grind veneers to their patients needing cosmetic help with their teeth. Here is some helpful information on how you can achieve a winning smile with no-grind veneers and how Cosmetic Dental Associates can help.
The amazing help from dental veneers
Both men and women in the Houston area can customize certain aspects of their smile with the help of dental veneers. Some patients need all their teeth restored or cosmetically changed while others may need only a couple of teeth enhanced with the assistance of dental veneers. These wafer-thin layers are bonded to the front and sides of teeth to camouflage different dental imperfections to completely transform a patient's smile. Some of those imperfections can be:
Small spaces or gaps between teeth

Slightly crowded teeth

Small teeth

Chipped or cracked teeth

Discolored or stained teeth

Misshapen or slightly misaligned teeth
What is the no-grind veneer difference?
Both traditional and no-grind veneers are designed to provide optimal cosmetic results for patients. The difference with traditional veneers is that some tooth prep is necessary by removing a thin layer of the tooth's enamel so that the veneer can better adhere to the tooth. This is usually done with a local anesthetic. No-prep veneers require no tooth prep or removal of tooth enamel which means no local anesthesia is required. This innovative dental option gives patients a quicker, more comfortable treatment option. It also doesn't require a temporary veneer to be placed on the tooth while the custom veneers are being made like with traditional porcelain or composite. No prep veneers are durable, long-lasting when cared for properly, and provide patients with a natural-looking tooth restoration all in one visit.
The process of getting no-grind veneers
There is little required for this quick and easy procedure. A digital impression will be made of a patient's teeth to custom fit the veneers to match any surrounding teeth. Once they are ready, the same day, the no-grind veneers are bonded directly to the teeth. They are then buffed and adjusted by Dr. Davis or Dr. Guerre so they fit properly. A patient gets instant results that are amazing!
Likely candidates for no-grind veneers
No-prep dental veneers offer a no drilling and no shot option to both men and women in the Houston area. Patients wanting to restore their smile with a fast, minimally invasive treatment can consider no-grind veneers, but first, a qualified dentist must determine if they are a viable candidate. After a thorough dental examination, the condition of your natural teeth will be assessed to ensure a patient will get good results. Both men and women who have minor dental concerns and good tooth foundation can likely be candidates for no-grind veneers. The experts at Cosmetic Dental Associates will determine if this type of dental treatment is an option for their patients. If a patient will not get optimal results with no-grind veneers then Cosmetic Dental Associates will work with them to figure what cosmetic option can give them the smile they are seeking.
No-prep veneers are an innovative dental technology that can aesthetically remove certain dental issues. With no tooth preparation needed, like with traditional porcelain veneers, they can instantly be bonded to a patient's teeth to naturally blend in for instant results. These durable and long-lasting options can be the right solution for the right candidate.
If you are ready to restore your smile and are considering no-grind veneers, then we invite you to call and schedule a consultation with one of our cosmetic dental experts at Cosmetic Dental Associates in Houston, TX. Your smile is something you should be proud of, so contact them today and let them help you change the way you look and feel for the better.