How To Find A Cosmetic Dentist In Houston, TX—Know What To Look For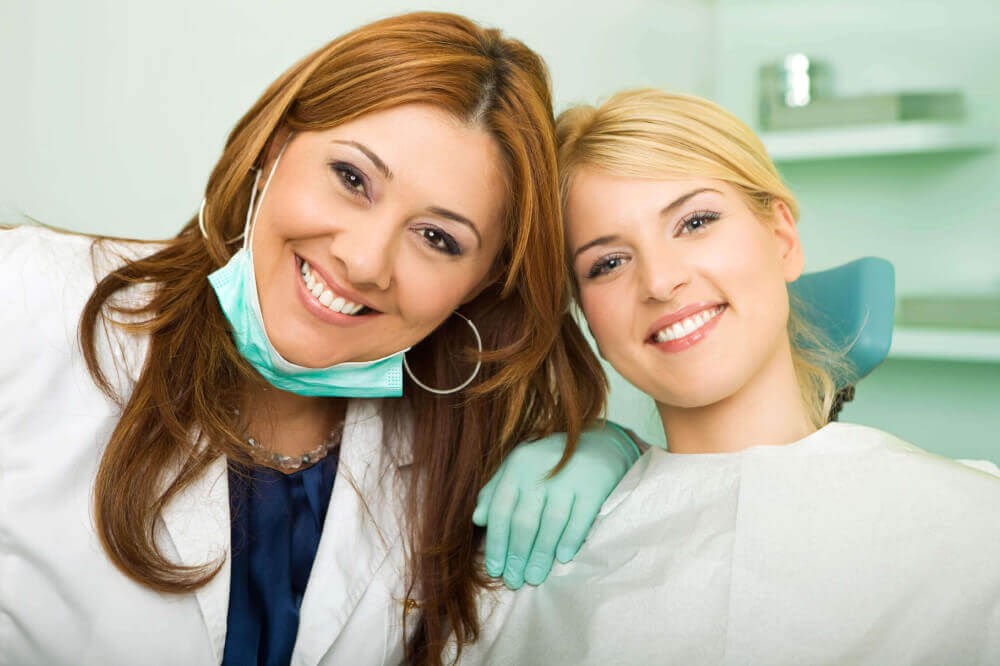 Are you looking to correct something about your teeth? Is there something about your smile you have always wanted to change? If so, your first step is to find the right cosmetic dental professional in the Houston, TX area who can give you the smile you deserve.
The cosmetic dentists at Cosmetic Dental Associates in Houston are highly experienced and skilled cosmetic and restorative dental experts. Patients needing cosmetic dental help can feel at ease that Dr. Davis and Dr. Guerre will provide them excellent dental care in order to restore their smile, so they can love the way they look. If you need a cosmetic dentist in the Houston area, let's take a look at what you need to know in order to get the right help for your smile needs.
General dentist vs. Cosmetic dentist
In order to makeover your smile, you need to find a qualified cosmetic dentist. A general dentist specializes in helping patients maintain their oral health with regular dental cleanings, cavity prevention and general restorative care like bridges or crowns. Cosmetic dentists have taken additional dental courses and training in order to concentrate on the cosmetic aspect of dentistry. Whether it be custom veneers, teeth whitening, laser gum contouring or Invisalign, they are specially trained in these types of procedures so patients can have the smile they desire.
Right qualifications
With more and more individuals seeking dental help to restore their smile, there are general dentists out there who claim to be cosmetic dental experts. Most qualified, accredited cosmetic dentists are members of the American Academy of Cosmetic Dentistry much like the cosmetic dentists at Cosmetic Dental Associates in Houston. If a dentist is a member of this association, it means they have completed the additional requirements needed to belong to this organization. Cosmetic dentists need extra training and experience to conduct specific cosmetic dental procedures, so taking the time to make sure they have the right credentials is important for your dental needs.
Patient recommendations
Cosmetic dental procedures require more skill, experience, and additional training so finding the right one is key to ensuring you will get the best results. Some of the best recommendations come from actual patients themselves. If you know friends or family members who have had cosmetic dental work done, you can see their final results firsthand. It is also helpful to check a doctor's website for patient referrals/testimonials and to see if they offer online photos of their work. Any qualified, experienced cosmetic dentist will proudly show off their work where they gave their own patients amazing, natural-looking results.
Latest technology
A good cosmetic dentist in the Houston area will be at the forefront of the cosmetic dental field by utilizing the latest dental equipment and technology. Digital images during consultations or dental laser techniques to make procedures less invasive are just a few state-of-the-art modern conveniences you should look for when picking the right cosmetic dental practice. Cosmetic dentists, like the ones at Cosmetic Dental Associates, who stay up to date on dental procedures continue to move their dental practice forward in order to provide their patients the best care.
Insurance and costs
You might be saying all this state-of-the-art equipment and technology probably means they are the most expensive. Don't be tempted to pick the cheapest or most inexpensive cosmetic dentist when you inquire about the cost for your smile makeover. There are circumstances where "you get what you pay for" that can come into play. Unfortunately, most cosmetic dental procedures are not covered by insurance and are considered elective dental work -- but that shouldn't sway your decision. Many cosmetic dental professionals will offer payment plans or credit card options so you can get quality dental work done in order to give you that smile makeover you deserve.
Final step -- schedule a consultation
If you have found a couple of cosmetic dentists in Houston, then your next step is to schedule a consultation. A smile makeover consultation is key to making sure you see the dental practice upfront and get a feel for the staff. You can discuss your aesthetic goals for your smile or address any dental concerns allowing the cosmetic dentist to give you a smile makeover agenda. This one-on-one consultation allows you to see any patient referrals, before and after photos, and determine if you felt comfortable with their plan of action. Consultations are a key factor in the process of finding the right cosmetic dentist for you.
If you are ready to makeover your smile, then it's time to seek out a cosmetic dentist. Your dental health and smile are important. Finding the right cosmetic dental help will not only boost your self-confidence but also improve your overall dental health. The cosmetic dentists at Cosmetic Dental Associates in Houston, TX have years of experience with restoring and enhancing smiles for their patients so they want to smile more! We invite you to call or schedule online your consultation appointment with Cosmetic Dental Associates today.