How Can Cavities Be Prevented During Invisalign® Treatment?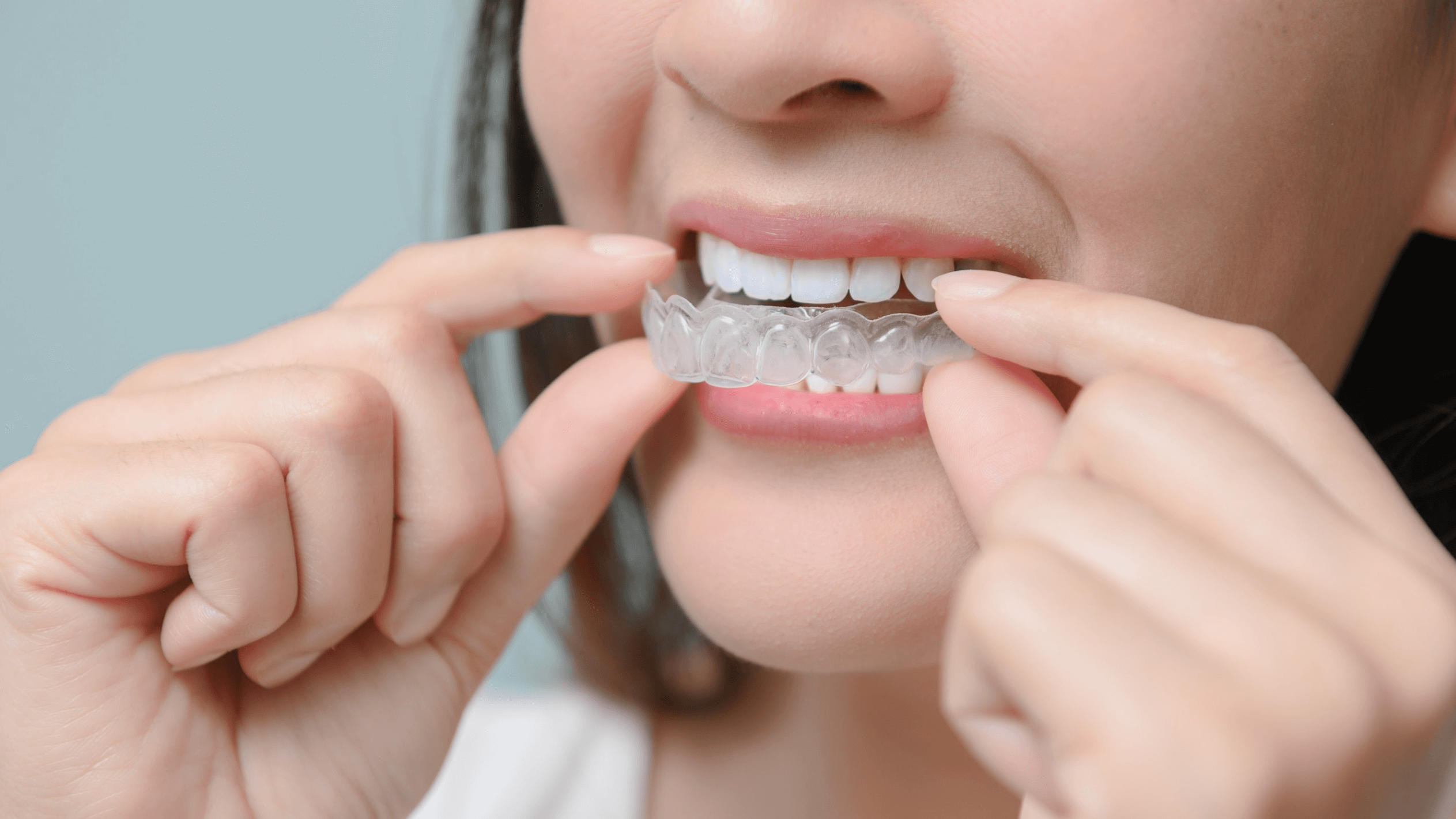 The Invisalign treatment is clearly one of the most innovative and convenient solutions for helping you correct many of your tooth alignment and spacing concerns. Dr. Spiker Davis and Dr. Matt Guerre, and the rest of the team at Cosmetic Dental Associates in Houston, TX are proud to offer Invisalign treatment as an orthodontic alternative to traditional braces.
You may be concerned about whether Invisalign aligners can cause cavities. The Invisalign treatment entails wearing aligners for most of the day, which is a worry for many people. The clear plastic aligners prevent saliva from reaching the teeth, and saliva is critical for keeping your teeth clean and safe from bacteria.
While Invisalign aligners will prevent your teeth from receiving as much saliva as usual, you can prevent cavities during the Invisalign treatment process by using a few tips. Try these tips to help you keep your teeth safe and free from cavities during your Invisalign treatment.
Wait before brushing
Brushing your teeth after every meal is critical, but you should wait for a bit before brushing after meals. Your mouth should have enough time after eating to clean itself with its saliva. This is a good time to soak your aligners to make sure they are clean.
Chew sugar-free gum
You can also chew sugar-free gum after a meal. The gum helps you produce saliva, keeping your teeth protected. Be sure whatever gum you choose is sugar-free because excess sugar produces more bacteria that could harm your teeth.
Drink more water
Water consumption is critical to your general health. It can help clear out food particles stuck in your teeth before you brush them. Water also helps trigger saliva production when managed well, providing better results.
Clean your aligners well
Make sure you clean out your aligners as necessary before placing them back on your teeth. You can ask us at Cosmetic Dental Associates for help in planning a schedule for when to use your aligners. We can also check the progress of your treatment in Houston, TX.
Be careful when brushing
Regular brushing is critical for ensuring your teeth will stay healthy and clean. Be gentle when brushing, as excess stress can harm the gums and expose some parts of the teeth near the roots. Make sure when using fluoride toothpaste that it is safe to use on your teeth and gums, and that it doesn't cause lots of sensitivity or irritation.
Always floss daily
You can also floss your teeth to clear out any food particles, sugar, and plaque that might be stuck in the area. Proper flossing ensures your teeth will stay safe and won't be at risk of collecting any extra bacteria.
Contact us today for all your Invisalign treatment questions and concerns
The Invisalign treatment can give you that perfect smile without sacrificing the health of your teeth. Contact us at Cosmetic Dental Associates in Houston, TX if you have further questions or if you want to schedule an appointment. Dr. Spiker Davis and Dr. Matt Guerre are here to help you with all your dental health care needs.