How Are Teeth Prepped For Porcelain Veneers?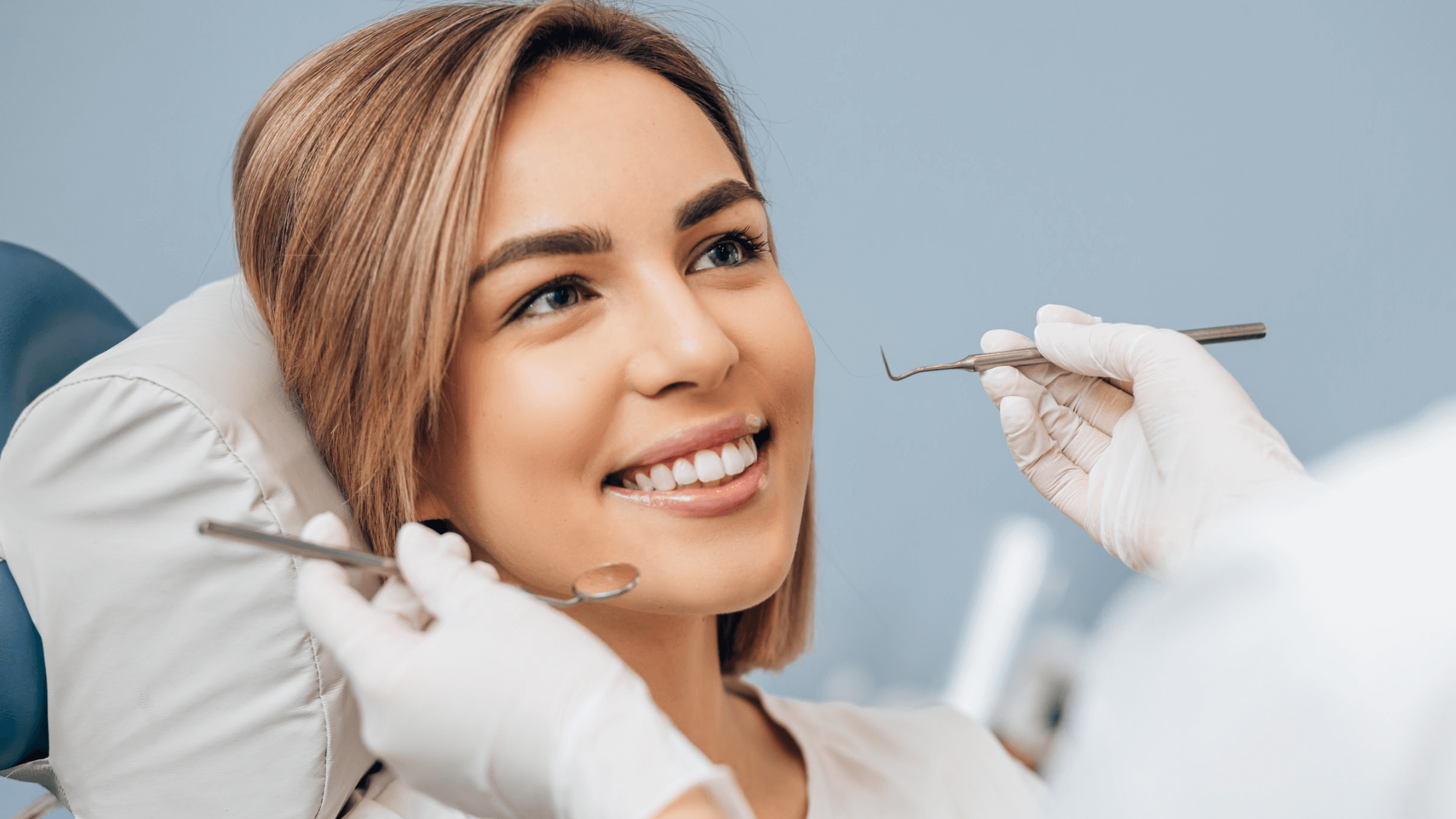 Porcelain veneers can cover many dental problems with your teeth, including chips, cracks, discolored spots, and more. Our dental veneers are custom-made to fit the front surface, creating a more natural look that blends with the rest of your teeth. The porcelain material also provides a sturdy body that can last for up to 20 years when handled well.
You can trust Dr. Spiker Davis and Dr. Matt Guerre at Cosmetic Dental Associates in Houston, TX if you're looking to transform your smile with porcelain veneers. Our team will guide you through every step of the process, including how your teeth will be prepped beforehand.
Here's a closer look at how preparation works for your teeth to ensure your veneers fit well.
Cleaning and trimming the enamel
To start, we will ensure your teeth are clean and ready for treatment. Proper cleaning is necessary for helping us identify how healthy your teeth are and if you can benefit from a porcelain veneer.
We will then trim a small bit of enamel from the front part of the tooth after we determine your tooth is ready for a veneer. The amount that requires trimming will be minimal, with an average porcelain veneer being about 0.5 mm thick.
We will use a trimming device to clear the necessary enamel from the front, although more extensive trimming may be required in spots where decay is present. The goal is to ensure only the enamel is clear and the dentin inside the tooth will remain intact.
Next, we'll take a digital impression
You will then require a digital impression of your smile to determine the veneer shape, size, and design. Our experts at Cosmetic Dental Associates can complete a three-dimensional analysis that shows the size and shape of your tooth after we remove the enamel from the front.
The impression result will then go to a dental lab, where a custom veneer will be created based on the need. The lab will use thin porcelain ceramic materials to create a firm body that stays on your tooth and will last for years. The ceramic can also be colored to match the rest of your teeth, ensuring no unusual color changes.
A temporary veneer is placed
The last part of the veneer prep process entails using a temporary veneer that will go over your tooth to create a more natural look, although you'll need to be careful because it won't be as durable as the final product you will receive. The dental cement used here will not be as strong either, as the temporary veneer is intended to only work for a few weeks.
It takes about two weeks for the final veneer to be ready for your teeth. Dr. Davis or Dr. Guerre will remove the temporary veneer and apply the new veneer with a stronger adhesive material after it is ready.
Contact us today about how we can prepare porcelain veneers for your smile
You can request a visit with us at Cosmetic Dental Associates in Houston for all your cosmetic dental needs, including porcelain veneers. During your consultation, Drs. Davis or Guerre can explain everything you need to know about porcelain veneers, including the prep process. Visit our website to schedule an appointment and to discover more about how we can help you with your smile.