Five Tips to Take Proper Care of Your Invisalign® Aligners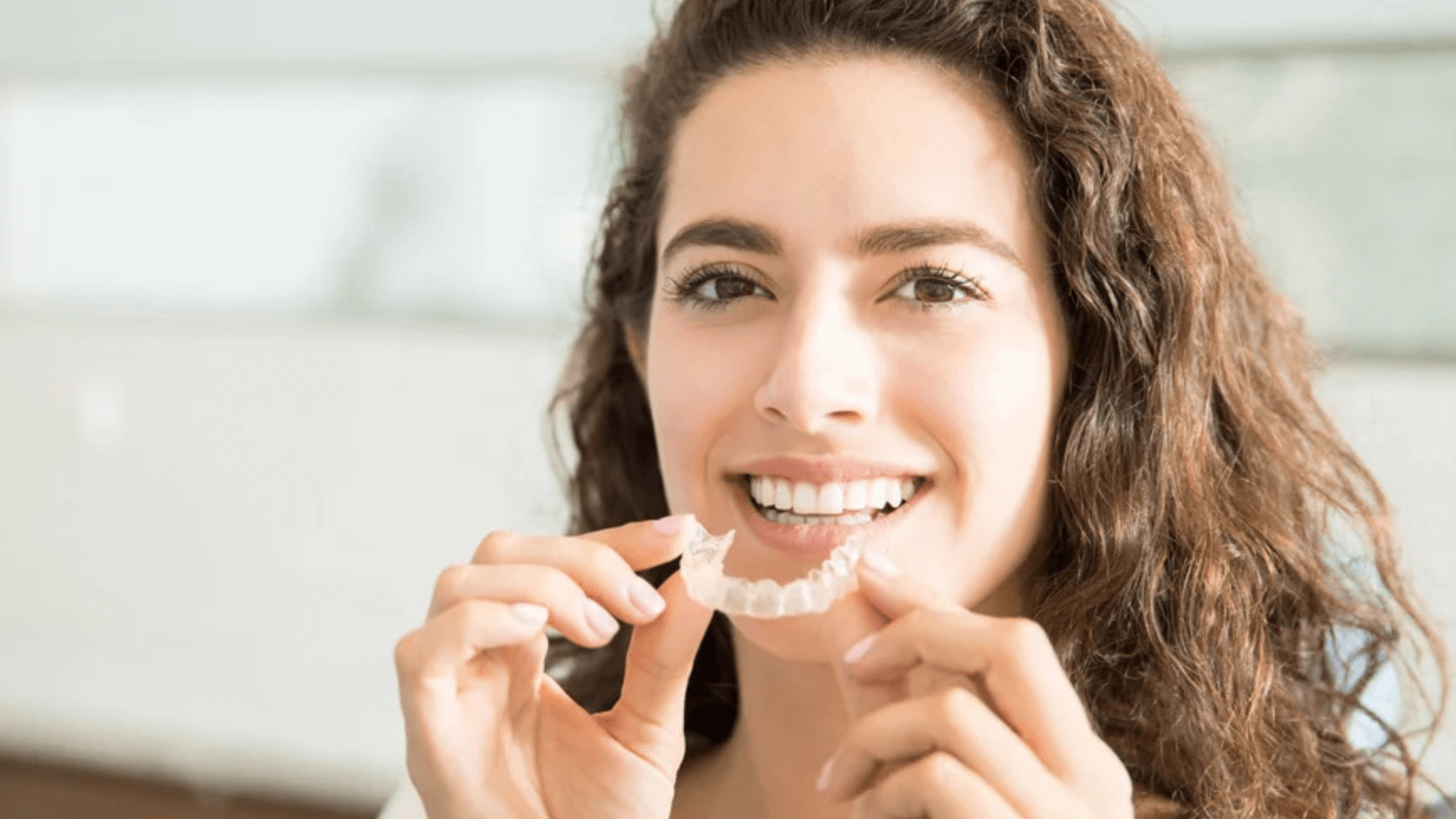 Invisalign aligners are used to straighten teeth in adults and children. These aligners help to gently move your teeth over time. Dr. Spiker Davis and Dr. Matt Guerre can help determine if Invisalign aligners may be a good option for you. Schedule a consultation with Cosmetic Dental Associates in Houston, TX to learn how Dr. Davis and Dr. Guerre can help you today.
What are Invisalign aligners?
Invisalign aligners are designed to slowly shift your misaligned teeth back into their correct positions. These plastic liners are removable to help you keep your teeth healthy and clean. Invisalign treatment can treat many dental issues, such as crooked, uneven, and generally aesthetically displeasing teeth. This approach allows you to straighten your teeth without the pain or hassle of traditional braces, and you can eat and drink without having to worry about how you are going to clean your teeth. After your starting set of aligners, new aligners will be made approximately every two weeks to help gradually change the position of your teeth. If you think Invisalign aligners may be for you, contact Cosmetic Dental Associates in Houston, TX to learn more about how Invisalign aligners can help straighten your smile today.
How can I take care of my Invisalign aligners?
There are many ways you can take care of your Invisalign aligners to make sure they last a long time and straighten your teeth. Some easy tips to help you properly care for your Invisalign aligners include:
Clean your Invisalign clear aligners daily: Cleaning your Invisalign aligners daily helps to keep them clean, odorless, and clear. It is best for you to clean your aligners twice a day when you brush your teeth. You can do this by gently scrubbing your aligners with your toothbrush.

Avoid eating and drinking with your Invisalign aligners: Invisalign aligners can easily be taken out when you eat or drink anything that is not water. Eating and drinking with your aligners in can stain or even damage them.

Keep your Invisalign aligners in their case: When you are not using your aligners, whether to eat or just to brush your teeth, it is best to keep the aligners in their case. This helps to keep you from damaging the aligners or even accidentally throwing them away.

Avoid harsh ingredients: Cleaning or rinsing your aligners in harsh chemicals can damage or discolor your aligners.

Soak your Invisalign aligners daily: Soaking your aligners can help reduce the buildup of harmful bacteria, such as E. Coli, Staph, Candida, and Strep. Soaking can also help prevent stains, plaque, odors, and harmful buildup.
Using these tips, you can help reduce the likelihood of harmful bacteria, odors, stains, yellowing, and many more harmful things. It is important to keep your Invisalign aligners clean, so you can keep your teeth and mouth as healthy as possible.
Where can I get Invisalign aligners in Houston, TX?
Invisalign aligners are extremely easy to take care of. With a few easy tips and tricks, you can keep both your mouth and aligners clean and healthy. Dr. Spiker Davis and Dr. Matt Guerre can help you determine if Invisalign aligners are the best choice for you. Contact Cosmetic Dental Associates in Houston, TX for a full consultation on the overall state of your oral health.