Eight Questions About Invisalign Treatment Answered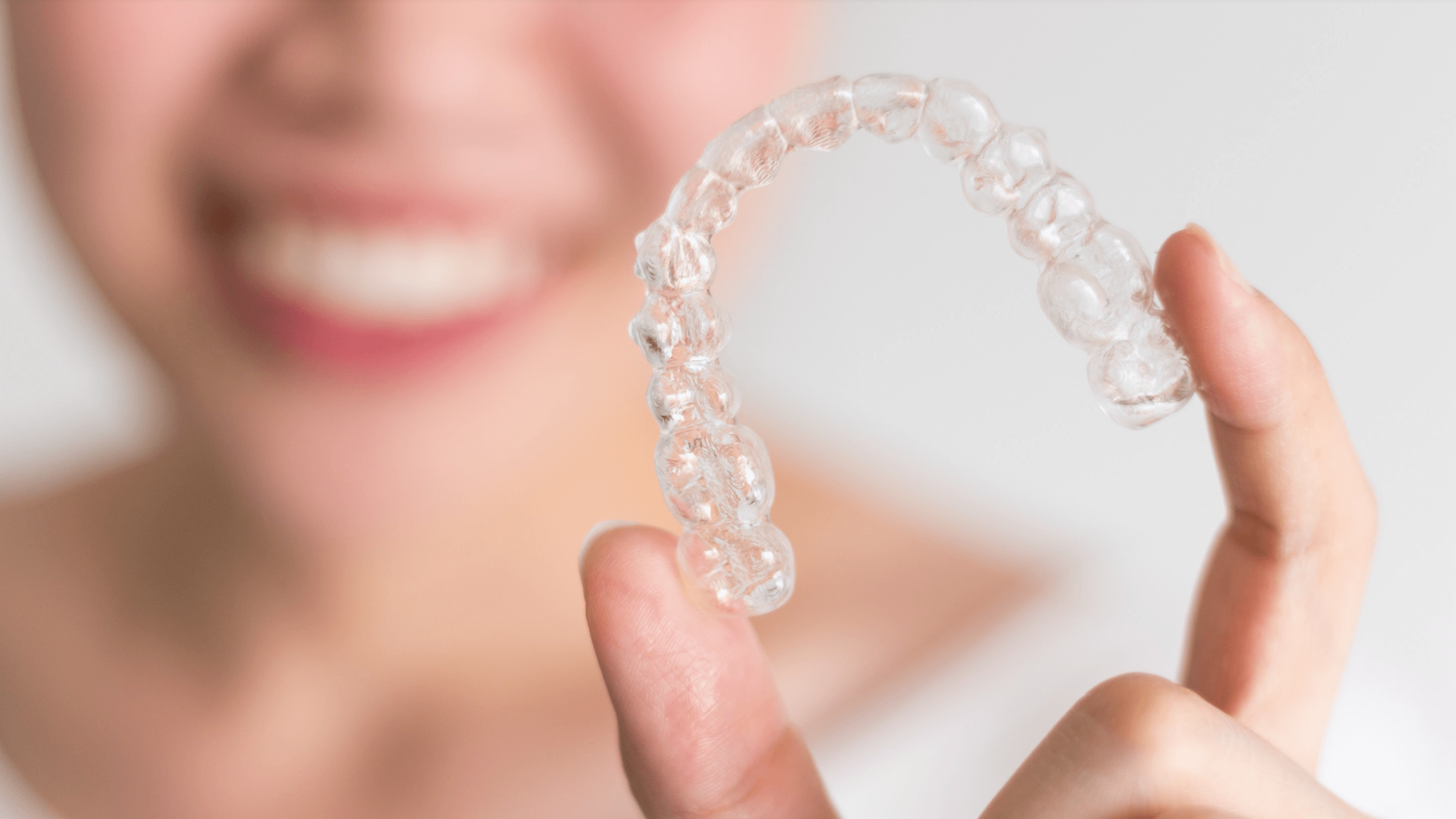 Invisalign® treatment offers a clear path to have straighter, more beautiful-looking teeth. It is a discreet, modern way to have a healthier, more attractive smile without traditional metal braces. This modern advancement in orthodontics provides a customized and convenient way for both adults and teens to cosmetically straighten misaligned, crooked, or slightly gapped teeth. When these types of cosmetic issues are standing in the way of you enjoying a confident, attractive smile, then Invisalign clear aligners may be the answer. Read on as Houston, TX cosmetic dentists Dr. Spiker Davis and Dr. Matt Guerre of Cosmetic Dental Associates answer some of the frequently asked questions about this innovative orthodontic solution to transform your smile.
How does Invisalign treatment work for a smile makeover in Houston, TX?
Cosmetic dentists Dr. Davis and Dr. Guerre offer this discreet treatment to straighten your smile and improve your overall dental health. The clear trays or aligners cause a gradual movement and, unlike metal braces, can be removed before daily brushing or eating. Invisalign trays can provide amazing smile makeover results, but without the appearance, discomfort, or oral hygiene challenges that can occur with traditional braces. So, are you wondering if your smile makeover should be with braces or Invisalign clear aligners? Read on to learn more about this modern-day orthodontic solution from Cosmetic Dental Associates.
Are you trying to decide between braces or Invisalign aligners?
Invisalign treatment offers teenagers and adults a faster, convenient, and more comfortable way to have the smile they want. Are your teeth separated by spaces, out of alignment, or overcrowded? Here are some common questions about Invisalign aligners and what you should know if you are considering this clear aligner treatment.
1. How does Invisalign treatment work?
Invisalign trays utilize clear aligners to guide the teeth incrementally into the proper position for a straighter-looking, healthier smile. They work in a series of trays that gradually shift the teeth into the proper place. Each tray is customized so that the teeth are slightly straighter than the previous set. In most cases, Invisalign aligners provide the same orthodontic results as traditional braces.
2. Am I a candidate?
Invisalign treatment is ideal for older teenagers or adults because their upper and lower jaws have stopped growing. It is also an orthodontic option for patients with mild to moderate dental issues. It can fix different types of tooth misalignment issues and is excellent for candidates who would prefer a more discreet option. However, more serious imperfections or misalignment concerns might require metal braces for optimal results.
3. What can Invisalign aligners treat?
A smile makeover with Invisalign treatments can help with minor to moderate orthodontic issues, creating a more balanced, brilliant, and confident smile. It can help straighten teeth or correct specific imperfections, such as:
Gapped teeth
Misaligned or crooked teeth
Overcrowded teeth
Slight crossbite, underbite, or overbite
4. Can you eat with Invisalign aligners?
Invisalign trays must be removed when eating or brushing. The trays can become damaged, stained, or cracked if left in while eating or drinking dark-colored beverages, such as red wine, tea, or coffee.
5. How much does Invisalign treatment cost?
The national average for Invisalign clear aligners is about $3,000 – $5,000. Every smile makeover treatment with this advanced orthodontic solution varies depending on the nature of the alignment problem and how many trays it may take to correct the issue. Consulting with a skilled cosmetic dentist, such as Dr. Davis and Dr. Guerre, is the first step in determining what you may need in attaining the smile you've always wanted.
6. Does Invisalign treatment hurt?
Invisalign aligners are not considered painful. Patients may experience some soreness, much like with traditional braces, when aligner trays are changed every 1 – 2 weeks, but this will subside within a few days. Over-the-counter pain medication can help with any side effects.
7. How long does Invisalign treatment take to work?
Depending on how simple the case is, most patients can begin to see visible results in about 2 – 3 months. Some patients can be finished in six months, while others may take 12 – 18 months. More complex cases, such as overcrowded teeth, may take up to 24 months or longer.
8. Do I always need to wear my clear aligners?
The answer is yes. Invisalign treatment is a commitment to wearing the alignment trays for at least 20 – 22 hours a day. The only time you should remove the aligners is to eat or brush and floss your teeth. Essentially, the more you wear them every day, the quicker you can start seeing results.
Are you ready for your smile makeover?
At Cosmetic Dental Associates in Houston, TX, we believe that everyone should have a smile they love and makes them feel confident about how they look. Dr. Spiker Davis and Dr. Matt Guerre work with patients every day to rejuvenate their appearance and enhance the health and quality of their smiles. Thanks to modern advancements in cosmetic and restorative dentistry, Invisalign clear aligners are a popular smile makeover option, giving teenagers and adults a practically "invisible" way to correct certain imperfections to have a straight, brilliant smile. To get started, contact our office to schedule your smile makeover consultation at Cosmetic Dental Associates today.