Cosmetic Dentistry Explained (Cosmetic Dentistry 101)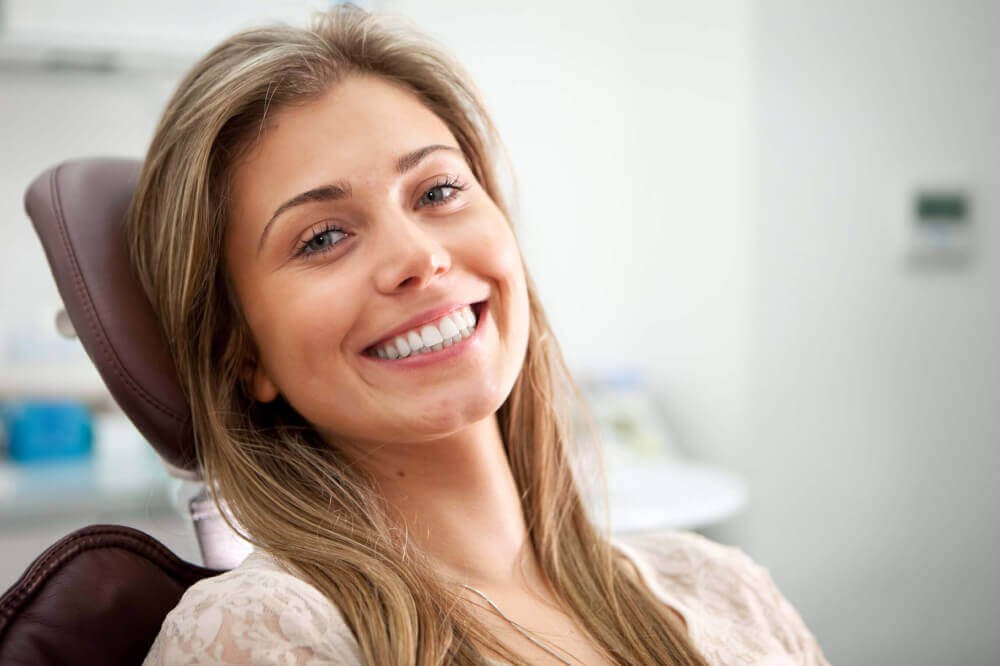 Oftentimes, patients don't understand the enormous impact a cosmetic dentist can have on transforming a person's smile. The main goal of a cosmetic dentist is to give both women and men amazing smiles with natural-looking results. So why do I need a cosmetic dentist? General dentists can tackle routine dental work like cavities, root canals, or other general dental issues detected with x-rays. A cosmetic dentist goes beyond that to give patients the aesthetically pleasing results they may need with their teeth. A cosmetic dentist has accomplished additional dental training to give patients elective dental options to make their smile more beautiful.
Cosmetic Dental Associates in Houston, TX is comprised of two highly-skilled cosmetic and restorative dental experts. They have helped numerous patients in the Houston area transform their smiles and eliminate dental issues in order to help boost their self-confidence. Dr. Davis and Dr. Guerre offer this quick guide of information to help you better understand their roles as cosmetic dentists and what they can possibly do for you.
Dental cosmetic needs
The experienced cosmetic dentists at Cosmetic Dental Associates strive to provide their Houston area patients with the best smile possible. More and more, women and men are turning to the help of cosmetic dentists to provide dental help and advice on how they can fix their smiles. Cosmetic dentists can help with:
Discolored or stained teeth

Broken or cracked teeth

Small or minor gaps between teeth

Asymmetrical teeth

Misshapen or small teeth

Replacement of metal fillings
A smile "makeover"
A smile makeover is an excellent way for patients who want to perfect their smile and get rid of certain dental issues. A smile makeover consists of two or more cosmetic dental procedures performed in order to give patients a new smile. Some common treatments are dental contouring or bonding in order to eliminate broken or misshapen teeth. Teeth straightening with Invisalign or teeth whitening treatments to give patients a fresh, new look to their smile. Some patients choose to remove old metal fillings with new innovative tooth-colored fillings. Patients looking to completely change their smile can consider porcelain or composite veneers. Smile makeovers are on the rise in popularity in this country because the results speak for themselves. Finding the right cosmetic dentist is imperative to get the best results.
Why would I need a cosmetic dentist?
If you are hiding behind your smile or concerned by what others may see, then now might be the right time to consider seeing a cosmetic dentist. Cosmetic dentists are general dentists who go through additional training and dental studies to focus their practice on specific dental procedures that offer options like dental veneers, teeth whitening, or Invisalign. The main goal of a cosmetic dentist is to provide treatment options and the latest dental techniques to give patients natural-looking results. Whatever your smile needs may be, the cosmetic dentists at Cosmetic Dental Associates in Houston, TX can offer several options in order to help you achieve that winning smile.
Overall improved dental health
Outside of a smile makeover, qualified and experienced cosmetic dentists offer a variety of options to help patients restore their smile. Cosmetic dentists can help repair damaged or missing teeth. Cracked or broken teeth are not only an aesthetic issue but can also become an oral health problem. Damaged teeth that go unresolved can negatively impact a patient's overall dental health with being prone to more cavities or infections, even becoming uncomfortable. Restoring your smile and getting rid of certain dental concerns can have a huge impact on better dental hygiene. Cosmetic dentists are not only there to provide you a better-looking smile but can resolve dental issues in order to give patients overall better health.
Life-changing results
A beautiful, new smile can be life-changing. Boosting your self-esteem can enhance your relationships, career/work life, and overall gives you more reasons to smile. Patients in the Houston area that have turned to cosmetic dentistry for help have experienced great results and only wished they had improved their smiles sooner. A change in the way your smile looks can help you project yourself better. The many benefits of a new, improved smile are immeasurable to your life both personally and professionally. Turning to the cosmetic dentists at Cosmetic Dental Associates is your first step to start your journey of improving your smile!
A new and improved smile awaits you at Cosmetic Dental Associates in Houston, TX. You no longer have to hide behind your smile or feel self-conscious about certain dental issues. A cosmetic dentist can give you solutions and options to help improve your smile. Dr. Davis and Dr. Guerre will listen to what your aesthetic goals are and what you want in order to restore or rejuvenate the appearance of your teeth.
If you dislike something about your smile then contact Cosmetic Dental Associates in Houston, TX. Our two cosmetic dentists have years of experience with restoring and making over patients smiles for both women and men. You will want to smile more often when they are done helping you. Call or contact us online today and schedule your consultation appointment with Cosmetic Dental Associates.