Are Dental Implants Permanent?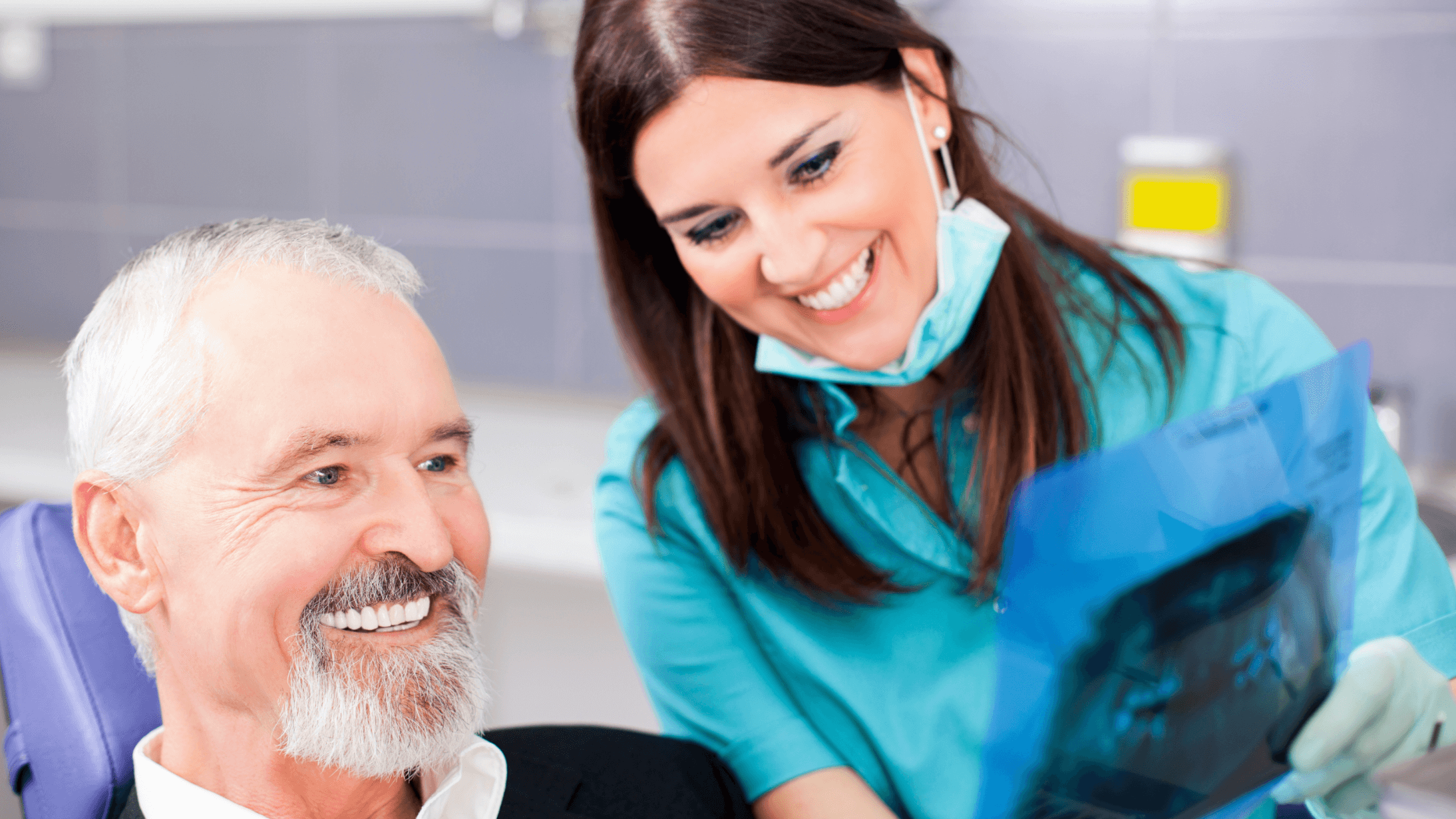 By now, most people are aware that dental implants are an option to consider when replacing damaged or missing teeth as part of a smile makeover. By mimicking natural tooth structures, dental implants can offer a seamless result when it comes to filling gaps in your smile left by tooth loss. Though they are highly revered for the lifelike benefits they provide, many patients are left wondering, "How long do dental implants last?" and "Are dental implants permanent?" Read on as Dr. Spiker Davis and Dr. Matt Guerre of Cosmetic Dental Associates in Houston, TX explain how dental implants are placed, whether this tooth replacement option offers lasting smile benefits, and how implants can be cared for over the long term.
How are dental implants placed?
Dental implants essentially consist of three parts:
A titanium implant screw that is embedded into the jawbone and functions as a tooth root
An implant restoration, which is a custom crown, bridge, or denture that attaches to the implant screw and acts as the visible portion of a tooth
An implant abutment, or a special connector piece that holds the implant components together
Exceptionally skilled in cosmetic dentistry, Houston, TX dentists Dr. Spiker and Dr. Guerre commonly provide smile makeovers that include tooth replacement with dental implants. Once the implant screw is surgically placed in the jaw, it will be given time to fuse with the surrounding bone tissue and form a solid connection. It is this osseointegration process that helps implants maintain their longevity and function in much the same way as natural teeth. A natural-looking crown, denture, or bridge restoration will then be designed by one of our cosmetic dentists and attached firmly to the implant screw.
How long do dental implants last?
Dental restorations commonly attach to implants through a special bonding cement. In some cases, such as with implant-supported dentures, the restoration may be removable to allow for enhanced cleaning capabilities. While both of these options can offer long-lasting results for your smile makeover and tooth replacement, Dr. Spiker and Dr. Guerre will review the benefits of each and help you determine which is best for your needs. In many cases, the screw portion of the implant that is embedded into the jaw can last a lifetime, especially when ideal dental health is maintained. The restoration part, however, will likely need to be replaced over time due to normal wear and tear in your mouth.
How to take care of dental implants
Even though dental implants cannot be affected by tooth decay, it is still imperative to keep up with good oral health and hygiene on a day-to-day basis. Similar to natural teeth, implants can be affected by a certain type of gum disease known as peri-implantitis, which is one of the leading causes of implant failure. To help keep the gums and bone that keep your implants healthy and strong, brushing as least twice a day and daily flossing are paramount. Routine dental cleanings and exams at Cosmetic Dental Associates are also essential to maintain lasting health for your dental implants. During your routine preventive visits at our Houston, TX cosmetic dental practice, our team may use special instruments to clean your dental implants.
Explore dental implants as part of a smile makeover
If tooth loss is impacting your smile or you need to remove teeth that are beyond repair, dental implants may be an ideal option for your personalized smile makeover plan. Dental implants offer many of the same benefits as natural teeth and can provide long-lasting effects for your appearance and overall oral health. To learn more about how long dental implants last, how dental implants are placed, or to explore their other benefits, contact Cosmetic Dental Associates in Houston, TX and schedule a visit with Dr. Spiker Davis or Dr. Matt Guerre!