Fearing the dentist and avoiding getting necessary dental work is no laughing matter, but "laughing gas" can greatly help the situation. Also known as nitrous oxide sedation, the gas is a colorless, odorless form of sedation that relaxes patients during dental work. Cosmetic Dental Associates in Houston, TX uses laughing gas to reduce pain, discomfort, and anxiety for fearful patients. The gas is inhaled with a special mask during the procedure and once the gas is no longer delivered, its effects wear off quickly. Laughing gas is safe and highly effective for most patients.
Reviews
"Wonderful staff. My family and I have been going there for decades. Excellent integrity. I never worry that I am having unnecessary work done, like with other dentists I have gone to in the past."
- C.D. /
Google /
Aug 17, 2019
"I love my hygienist Patti and Janice! They do a great job catering to my dental needs Especially with the numbing gel it really helps with sensitive teeth"
- L.M. /
Yelp /
Mar 06, 2020
"This place is great! I will be Going back in the future when I need dental work."
- S.B. /
Google /
Jan 25, 2020
"Went in for general cleaning and Patti was waiting for me. She is very professional in her job, pleasant and easy to hear. This day she happened to have a person from one of the local dental schools sitting in observing some of the processes used on my teeth. Both she and the rest of the group keep up on the latest greatest treatments. I, as well as my family have been seeing them since 1978."
- S.W. /
Google /
Jan 10, 2020
"He cured my headaches!"
- C.C. /
Google /
Jan 01, 2020
Previous
Next
Typically, nitrous oxide is combined with oxygen for safer results. To begin sedation, the dentist places a nasal hood over the patient's nose and the patient is instructed to breathe normally through their nose in order to inhale the gas. The nitrous oxide will start working within a few minutes and the patient will begin to feel light-headed. After that, the patient will notice a tingling sensation, usually in their arms and legs, or a vibrating feeling that is followed by a warmth through the body. Once the gas takes full effect, the patient should experience a sense of euphoria, or well-being. Unlike other forms of sedation, the dentist can determine the exact amount of time that the nitrous oxide is needed. Therefore, it can be switched on and off at any given time, depending on the patient's needs.
Once the dentist has stopped the supply of nitrous oxide, the gas should leave the body within 3 – 5 minutes, which means that the patient should have no "hangover" effect and is safe to drive home after the procedure. Since nitrous oxide is a relatively safe form of sedation, there are usually no negative side effects associated with the gas. In rare instances, a patient may report slight nausea. If a patient is prone to nausea, it is suggested they eat something before receiving nitrous oxide.
The exact price of nitrous oxide can vary depending on whether the cost of the gas is charged per hour or per visit. A patient can normally expect the cost of the gas to be between $75 and $100, but it is best to check with a dentist in order to get a better understanding of the price. In addition, our front office can check with the patient's insurance company to see if nitrous oxide is partially or fully covered.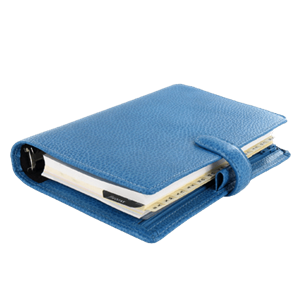 When you contact our office to schedule an appointment, we are happy to answer any questions you may have regarding sedation. We can walk you through the process and discuss the advantages and disadvantages. Please contact us today to schedule your consultation to see if nitrous oxide is right for you.
Related Procedures