Whether a few teeth are missing or all, a patient's quality of life can be greatly affected when a person has issues surrounding eating, speaking, and the appearance of their teeth. However, the experienced dentists at Cosmetic Dental Associates in Houston, Texas offer a variety of removable dentures to restore the look and function of a patient's mouth. When a patient has no teeth remaining, full dentures are provided, while partial dentures are used for patients with some teeth left. All dentures are made of high-quality, durable materials. Since the dentures are removable, they can be easily taken in and out for cleaning purposes.
Reviews
"Five stars for every aspect of this practice. Dr. Riley and Dr. Davis truly care about their patients, take time to do procedures correctly and carefully with the latest technology. The office staff is always friendly and will work with your schedule to get you in when needed. I recommend CDA to all of my friends and family. This IS the place for dentistry."
- A.C. /
Yelp /
Aug 02, 2016
"I have been going to Cosmetic Dental Associates now for nearly 3 years. I have always received the highest level of customer service, professionalism and care that can be expected. The staff is great across the board, very reliable, pleasant and caring. It is obvious that quality is the main driver at CDA.  I can see first hand why this organization has such a stellar reputation. If there is ever an issue with any of their work, they fix the problem immediately, no questions asked and without any resistence.It is very unusual finding an organization that truly understands quality and customer service. CDA clearly does."
- M.K. /
Yelp /
Feb 15, 2018
"The people who work at Cosmetic Dental Associates are consistently reliable and extremely talented, kind, and professional, and I trust them completely with my dental care. Becky who manages the office at the front desk is wonderful, and so are the dental hygienists and dental team members Marijo, Kim, and Janice. They are so on top of everything, plus they always are so welcoming and have great communication skills. They are like this with me and with everyone I have seen them interacting with over the past six years or so that I've been going to the dental office for regular teeth cleanings and for the few cavity fillings that I unfortunately had to do. Dr. Matt Guerre does a fantastic job. He is very personable and professional, and has very great attention to detail. He explains scientific details very well- in both layman's terms and in technical terms. He is very thorough and makes sure that he and the team there do the very best job that can be done. Sending a special thank you to Becky and Marijo who I have interacted with the most at the office. Check out this dental office if you want to have a go-to place where you know you'll always be cared for and educated by extremely skilled dental care professionals."
- E.D. /
Yelp /
Jan 18, 2018
"This was my first time with this dental practice, and I was very impressed! The whole staff was so kind and full of life. My teeth are feeling beautiful and I'm in a good mood after leaving such a wonderful office and staff. Looking forward to my next appointment with them!! Thanks again."
- V.A. /
Facebook /
Jan 11, 2018
"Spiker Davis is as good as it gets! He has been my dentist for over 30 years and I truly don't know what I would do without him. He is very caring and listens attentively. Spiker offers solutions and the all around care that I receive is unsurpassed. His lab turns out perfect crowns and his dental assistants are thorough and caring. He also offers sound advise...."wear your night guard!" Or..."you just have to floss the ones you want to keep!"  But I don't mind when he kindly scolds, it makes me know he cares. I highly recommend Spiker Davis if YOU want a beautiful and healthy smile!"
- K.J. /
Yelp /
May 09, 2017
Previous
Next
Removable dentures are usually completed in 2-5 appointments with the dentist. Once the mouth is prepared for the dentures, the dentist will take molds of the patient's mouth to send to the dental laboratory. While the custom dentures are being made, the patient will be given a set of temporary dentures to wear. Once the dentures are returned to the dentist, the patient will return to have their new dentures fitted and learn about proper denture care. The patient may need to return in 2-4 weeks so the dentist can re-check the fit of the dentures and the patient's bite.
Removable dentures will need to be cleaned frequently, following the care instructions provided by the dentist. With proper care, removable dentures usually last 2-10 years. Patients should continue to schedule annual dental exams so the dentist can check the gums, any remaining teeth, and the condition of the dentures.
Complete dentures may cost from $400 to $8,000, but most dental insurance plans will cover some of the cost. Patients may have additional costs if they need teeth extracted or oral surgery. The dentist will go over treatment options and costs during the initial consultation.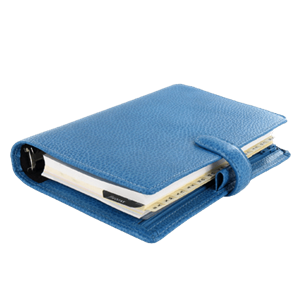 Comfortable and Functional
If you are missing some or all of your teeth, consider removable dentures to restore your smile and the function of your teeth. With removable dentures, you can smile and eat with confidence.
Related Procedures