About Full Mouth Restoration
An extensive and comprehensive treatment aimed at not only restoring the appearance of a patient's mouth but overall oral health is the full mouth restoration. The dentists at Cosmetic Dental Associates in Houston, TX are proud to offer this one-of-a-kind treatment that can transform form and function of the teeth, bite, and the muscles of the mouth. The results of this treatment is dramatic where the patient will look and feel younger and more rejuvenated with a freedom they may have lost. When the bite is corrected and muscles are strengthened, patients are free to eat and socialize freely without pain or embarrassment. Frequent headaches and sore mouth muscles can be resolved, as well, thanks to the procedure. Quality of life can be effectively restored with full mouth restoration.
Reviews
"Five stars for every aspect of this practice. Dr. Riley and Dr. Davis truly care about their patients, take time to do procedures correctly and carefully with the latest technology. The office staff is always friendly and will work with your schedule to get you in when needed. I recommend CDA to all of my friends and family. This IS the place for dentistry."
- A.C. /
Yelp /
Aug 02, 2016
"I have been seeing Dr. Davis and his associates for more than 25 years. I am not an easy patient in that I am a medical professional myself. The fact that I will only trust them with my care speaks for itself. These people are like family, treat you like family, and they are excellent at what they do!"
- H.M. /
Google /
Jul 12, 2019
"Brilliant Doctors, Amazing Staff. I have one annoying tooth and this team not only listened to all I had to say, they took the time to explain all the options. (Of which they had several) I am so glad I went in for the consult. I'll be back for the work!! THANK YOU, Dr. Guerre"
- K.J. /
Google /
Jun 26, 2019
"Dr. Guerre is a world class dentist.  A true artisan!  I can't say enough about Kim either.  She is the most caring and helpful dental hygienist I have ever had the pleasure of knowing.   Their professionalism is top notch and they genuinely care about you.  I look forward to every visit and a dynamite smile.   Tami W."
- T.W. /
Yelp /
Jun 20, 2019
"As usual, the team at CDA were awesome this morning. I'm always greeted with a smile and very well taken care of by my hygienist as well as Dr Guerre."
- M.N. /
Google /
Jun 18, 2019
Previous
Next
Each full mouth restoration will vary from patient to patient since it's customized to meet the individual patient's needs. The patient should first expect a thorough assessment of the entire mouth, which will include the use of X-rays and other diagnostic tools. After determining the condition of the patient's oral health and diagnosing any conditions or issues, along with consulting with the patient about his or her goals, the dentist can begin to design a specific treatment plan. The dentist will keep the patient informed during every step of the process.
Some common procedures the dentist can perform include:
• Replacing worn out restorations like crowns and replacing with newer, more durable crowns or bridges
• Taking out and replacing traditional metal fillings with tooth-colored fillings
• Placing dental implants
• Scaling and root planing
• Bone and/or soft tissue grafts
• Orthodontics
• Porcelain veneers
Multiple visits are typically needed to complete all dental work and a patient will need to have numerous follow-up visits to assess the mouth, make sure the patient is responding well to procedures, and to track progress and healing. It's extremely important for a patient to follow all of the dentist's instructions for proper healing and to ensure optimal results. After certain procedures, the dentist may prescribe medication, which the patient should take as prescribed. The recovery process will depend on the patient's condition and the types of procedures performed. If there are any questions or concerns, a patient should contact his or her dentist as soon as possible.
The cost of full mouth restoration can vary significantly based on the condition of the patient's mouth and the type of procedures needed. At the low end, a patient can expect to spend around a few thousand dollars for minimal work. At the high end, full mouth restoration can extend past $45,000. Since some procedures might be deemed medically necessary, dental insurance might cover a portion of the cost. Our front office staff would be more than happy to contact your insurance carrier to confirm coverage.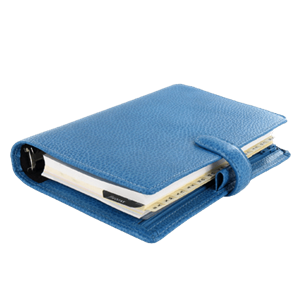 No matter the condition of your oral health, it can be restored, along with your confidence, by the highly effective full mouth restoration. The treatment plan is designed for your unique needs and can alleviate painful symptoms, enhance your appearance, and help you regain normal function once again. If you think this might be the treatment for you, please call our office as soon as possible to schedule a consultation.