The dentists at Cosmetic Dental Associates in Houston can restore the form and function of teeth with dental crowns or caps. A dental crown is a cap shaped like a tooth that's fitted over a tooth to change its shape, size, and overall appearance to match the other teeth. In some cases, crowns can be fabricated in our "in-house" lab for a quick turnaround time. The crowns are durable and made with all-porcelain, porcelain-fused-to-metal, all-ceramic, or all-resin, among others. First, the tooth is properly prepped. This can include crown lengthening, which exposes more of the tooth so the crown can be placed properly. Afterwards, an impression is made. From there, the crown will be made and placed in a separate visit.
In some cases, Doctors Davis, Riley and their team can simply take a digital image of the tooth with no gooey impressions, design the final restoration chair side with CAD (computer-aided design), and mill the restorations in the office. One of the best parts is that patients can even watch as their restoration is being milled. CEREC essentially brings the entire lab process "in-house," which gives our doctors complete control over the creation of the crown, inlay, onlay, or veneer. After the milling process, the restoration is polished, glazed, bonded, and sealed to prevent bacteria from entering the tooth in just one single visit! With the CEREC same-day system, computer-assisted technology allows the entire process to be completed during one visit instead of two for quicker results.
Dental Crowns Reviews
"This is the first time I've had anything done other than teeth cleaning. So far, everything has gone well. The drilling was more or less painless, and I've had no after effects. I'll know more when I get my permanent crown fitted. "
- D. /
Demandforce /
Jul 08, 2014
"I have been going to Dr. Davis office for 25 years and the staff and Dr. Davis take such wonderful care of me and my dental needs. I would never consider going anywhere else. I met the latest addition to his office yesterday. He is Dr. Colt Riley. He took time to visit with me during the dental procedure I was having done with Dr. Davis. The entire time I was there was actually lots of fun. I always enjoy being there. My teeth? They enjoy it too cause they have never looked better and been heathier. I always get tons of compliments on my smile........Jan Glenn "
- J. /
Demandforce /
Jul 15, 2014
"My first time visit (referred by my wife). My previous dentist retired years ago and I haven't been to a dentist since. I needed a crown; hence the visit.I liked the complimentary parking on the curb, just outside the building door, for patients.I was greeting at the front desk by Liz. Kim was the dentist assistant and Dr. Riley was my dentist. All were extremely professional and personable.I was a bit confused with name of the practice. I made the appointment with Spiker Davis Dental but once I was in the office, everything referred to Cosmetic Dental Associates. I wasn't looking for any 'cosmetic' dental work. I was there for 'standard' crown and dental services.The dentist office is ultra nice. The water wall in the lobby was very relaxing. It is obvious they take a lot of care and pride in their office environment and presenting an excellent environment for their clients. All equipment appeared to be in excellent condition.I absolutely don't like going to the dentist but if I must, this is the one to go to. I felt like they were extremely thorough and were perfectionists, which is what I want in a dentist visit.This is the most impressive, and friendliest, dentist office I've ever been to. I would absolutely recommend them. "
- K. /
Demandforce /
Sep 09, 2014
"'A very caring ,friendly, knowledgeable and professional team in a beautiful office setting . I LOVE my "crowns" I am very happy . Thank you Dr Davis "
- G. /
Demandforce /
Sep 10, 2014
"I've been dealing with a cracked tooth issue for several weeks--not fun. I'm also a big chicken when it comes to sitting in the dentist's chair. However, the humor, kindness, and great care I receive from Dr. Spiker Davis, Nicole, and the CDA staff help to balance out the pain and frustration from my injured molar. I got the best care from very good people--as always. "
- C. /
Demandforce /
Sep 24, 2014
Previous
Next
A dental crown usually takes 2 appointments to complete. During the first appointment, the dentist will prepare the tooth for the crown, take impressions of the tooth for the permanent crown, and place a temporary crown over the tooth to protect it. The impressions are sent to a dental laboratory where a customized crown(s) will be created for the patient. Once the crowns arrive back at the dentist's office, the patient can schedule an appointment to have their permanent crown(s) fitted and set by the dentist.
Patients do not usually have any pain after a crown is placed, but some patients experience discomfort or tooth sensitivity. Depending on the material, crowns can last from 7 – 40 years. Patients can extend the life of their crown by practicing good oral hygiene and visiting their dentist for regular exams and cleanings. If oral health is neglected, the tooth under the crown may develop a cavity or infection that will require more extensive treatment, like a root canal.
The total cost of a dental crown will depend on the materials used, as well as the amount of teeth treated, their condition, size, and location. Porcelain over metal crowns are about $500 - $1,500 per tooth. Metal crowns costs from $600 - $2,500. All porcelain crowns are usually about $800 - $3,000 per tooth. The dentist will go over estimated costs and financing options during the patient's consultation and the front office can check with the patient's insurance to determine if any of their costs are covered.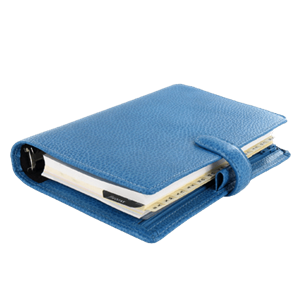 If you are concerned about the condition of your teeth, schedule a consultation with the dentist to learn more about how crowns can help you. Everyone deserves a beautiful, healthy smile, so come in soon to find out how you can improve yours.
Related Procedures