Gum (periodontal) disease affects a large part of the population, often with many people not noticing the symptoms. Since many symptoms start off mildly, it's crucial to get a regular periodontal examination at Houston's Cosmetic Dental Associates. Your dentist will carefully check the oral cavity to look for signs of gingivitis (the mildest form) and more advanced cases. The dentist will look at the gum color, gum pocket depth measurements, and check for the presence of bleeding gums to determine if a patient has gum disease. If disease is apparent, there are a number of options available, which the medical team will customize for the patient's condition.
Reviews
"Five stars for every aspect of this practice. Dr. Riley and Dr. Davis truly care about their patients, take time to do procedures correctly and carefully with the latest technology. The office staff is always friendly and will work with your schedule to get you in when needed. I recommend CDA to all of my friends and family. This IS the place for dentistry."
- A.C. /
Yelp /
Aug 02, 2016
"The people who work at Cosmetic Dental Associates are consistently reliable and extremely talented, kind, and professional, and I trust them completely with my dental care. Becky who manages the office at the front desk is wonderful, and so are the dental hygienists and dental team members Marijo, Kim, and Janice. They are so on top of everything, plus they always are so welcoming and have great communication skills. They are like this with me and with everyone I have seen them interacting with over the past six years or so that I've been going to the dental office for regular teeth cleanings and for the few cavity fillings that I unfortunately had to do. Dr. Matt Guerre does a fantastic job. He is very personable and professional, and has very great attention to detail. He explains scientific details very well- in both layman's terms and in technical terms. He is very thorough and makes sure that he and the team there do the very best job that can be done. Sending a special thank you to Becky and Marijo who I have interacted with the most at the office. Check out this dental office if you want to have a go-to place where you know you'll always be cared for and educated by extremely skilled dental care professionals."
- E.D. /
Yelp /
Jan 18, 2018
"Spiker Davis is as good as it gets! He has been my dentist for over 30 years and I truly don't know what I would do without him. He is very caring and listens attentively. Spiker offers solutions and the all around care that I receive is unsurpassed. His lab turns out perfect crowns and his dental assistants are thorough and caring. He also offers sound advise...."wear your night guard!" Or..."you just have to floss the ones you want to keep!"  But I don't mind when he kindly scolds, it makes me know he cares. I highly recommend Spiker Davis if YOU want a beautiful and healthy smile!"
- K.J. /
Yelp /
May 09, 2017
"Once again Dr Davis pulled my teeth back from the brink of disaster! Thanks to him and Liz and his wonderful staff."
- C.C. /
Facebook /
Apr 12, 2017
"Love, love, love Dr. Davis, Dr. Riley and the entire staff! They always take great care of me!"
- L.M. /
Facebook /
Mar 30, 2017
Previous
Next
Periodontal disease affects 75% of adults and can range from mild to severe. Dentists offer a wide array of treatment options to help ensure that each patient receives the proper care. One of the more common forms of treatment used is a non-surgical procedure known as scaling and root planning. Scaling removes tarter and plaque from the area below the gum line while root planning creates a smoother root and gum surface. Antibiotics may also be used to help alleviate pain and inflammation. Surgical procedures for more severe forms of periodontal disease include: gum graft surgery, laser gum surgery, regenerative procedures, and pocket reduction procedures.
It is important to maintain healthy dental care practices to help prevent periodontal disease. This means creating or continuing a good oral hygiene routine as well as implementing suggestions given by the dentist. The dentist may suggest scheduling routine, annual check-ups and examinations as well as bi-annual cleanings. Patients should also implement common oral care practices into their routines such as flossing, brushing twice a day, and using mouthwash.
The cost of the periodontal examination is included in the cost of the patient's annual dental exam. The cost for treating gum disease will vary based on the severity of the disease and the treatment used. Patients can discuss treatment options during their consultation to receive information on costs.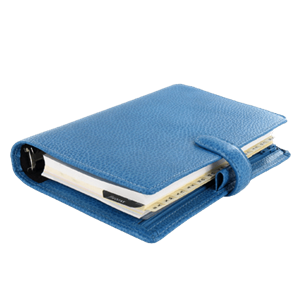 Plan Your Procedure
Procedure Recovery Location

In Office
Contact Us
If you have been diagnosed with or think you may have symptoms as a result of periodontal disease, contact our office today to schedule a consultation. With our experienced team, we will find a treatment that is suitable for your condition and restore your mouth back to optimal health.
Related Procedures