About Home Tooth Whitening
Effective teeth whitening can be accomplished right in the comfort of home with at-home trays provided by Cosmetic Dental Associates in Houston. These trays are customized to fit patients' teeth securely and comfortably for effective whitening. With continued use, the teeth become several shades lighter over time. The dentist will prescribe the appropriate strength and also determine how long the gel should be left on. While MTM and Smart Moves aligners are used for teeth straightening, they can also be used as whitening trays once aligning treatment is over. It's recommended that patients go into the dental office for touch-up treatments once or twice a year when using at-home treatments.
Reviews
"Five stars for every aspect of this practice. Dr. Riley and Dr. Davis truly care about their patients, take time to do procedures correctly and carefully with the latest technology. The office staff is always friendly and will work with your schedule to get you in when needed. I recommend CDA to all of my friends and family. This IS the place for dentistry."
- A.C. /
Yelp /
Aug 02, 2016
"The people who work at Cosmetic Dental Associates are consistently reliable and extremely talented, kind, and professional, and I trust them completely with my dental care. Becky who manages the office at the front desk is wonderful, and so are the dental hygienists and dental team members Marijo, Kim, and Janice. They are so on top of everything, plus they always are so welcoming and have great communication skills. They are like this with me and with everyone I have seen them interacting with over the past six years or so that I've been going to the dental office for regular teeth cleanings and for the few cavity fillings that I unfortunately had to do. Dr. Matt Guerre does a fantastic job. He is very personable and professional, and has very great attention to detail. He explains scientific details very well- in both layman's terms and in technical terms. He is very thorough and makes sure that he and the team there do the very best job that can be done. Sending a special thank you to Becky and Marijo who I have interacted with the most at the office. Check out this dental office if you want to have a go-to place where you know you'll always be cared for and educated by extremely skilled dental care professionals."
- E.D. /
Yelp /
Jan 18, 2018
"Spiker Davis is as good as it gets! He has been my dentist for over 30 years and I truly don't know what I would do without him. He is very caring and listens attentively. Spiker offers solutions and the all around care that I receive is unsurpassed. His lab turns out perfect crowns and his dental assistants are thorough and caring. He also offers sound advise...."wear your night guard!" Or..."you just have to floss the ones you want to keep!"  But I don't mind when he kindly scolds, it makes me know he cares. I highly recommend Spiker Davis if YOU want a beautiful and healthy smile!"
- K.J. /
Yelp /
May 09, 2017
"Once again Dr Davis pulled my teeth back from the brink of disaster! Thanks to him and Liz and his wonderful staff."
- C.C. /
Facebook /
Apr 12, 2017
"Love, love, love Dr. Davis, Dr. Riley and the entire staff! They always take great care of me!"
- L.M. /
Facebook /
Mar 30, 2017
Previous
Next
Before starting any teeth whitening treatment, a thorough examination is conducted by the dentist to assess the patient's mouth, including the condition of the enamel. Based on the exam, the appropriate method is discussed with the patient and chosen. It's important for patients to understand that if enamel is in overall poor condition, the teeth will be too sensitive for teeth whitening to work. In this case, the dentist may recommend porcelain veneers, which will whiten the color of the teeth by bonding a custom-made veneer over the natural tooth. For patients whose mouths are in good condition, there are several teeth whitening options available.
While no teeth whitening option is permanent, results can last several years. With in-home treatments, patients can expect results to last a couple of years. Whitening is extended through proper care such as regular brushing with recommended toothpastes, flossing, and appropriate mouthwashes. Regular check-ups should be part of this routine, since regular professional cleanings can remove plaque and tartar. In addition, patients should limit foods and drinks like berries, tea, coffee, and soda that stain teeth.
Several factors determine the cost of teeth whitening such as the whitening method used, the number of treatments needed, and the patient's desired whiteness of the teeth. Take-home treatments can cost anywhere from $300 to $500. The dentist can provide further details on all costs involved during the consultation.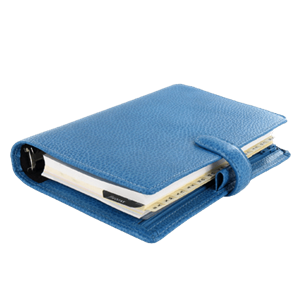 Interested in Whiter Teeth?
If you're looking for that million-dollar smile, you are only a phone call away. Give our office a call today so we can schedule your consultation to help you find the best solution to get you that whiter, more brilliant smile.
Related Procedures